Baby Holdy is half-baked! Not in like a drug way. In like a cookie way. Ok not in a weird food way… Baby Holdy is halfway to being here? Is that any better? My kid is the size of a banana. My kid can swim around. My kid has fingernails. Is there any non-creepy way to describe that I'm past 20 weeks? Come up with your own and pretend it's what I said.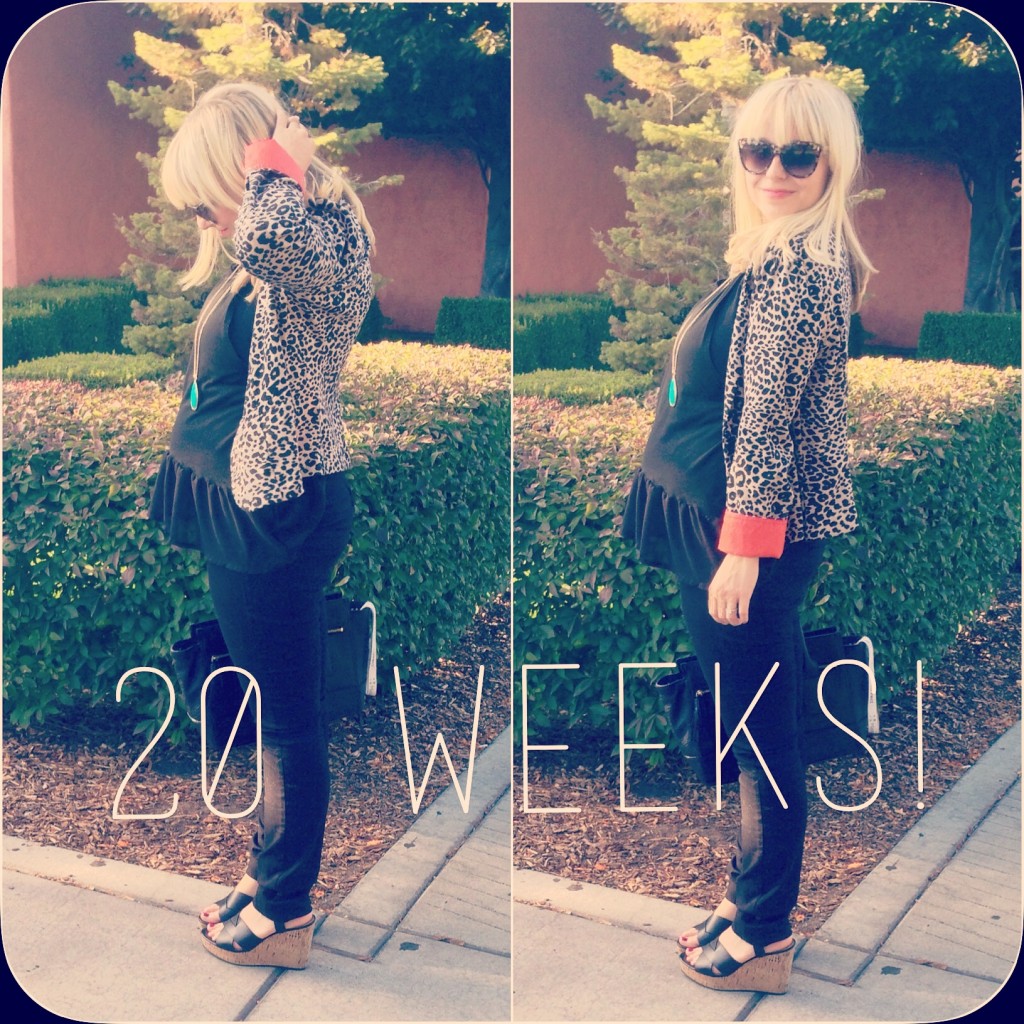 The bump is definitely here. By the end of the day, and after meals, Baby Holdy really pops out to say what's up. First thing in the morning I look just past the point of fat. It's obvious, at least to me, that it's not a Diet Coke gut.
I am getting fat on top of the baby, though. My OB was like "yeah… just be… careful…" so basically I wanted to die. I'm still in the normal range of weight gain, according to her, but I need to be more careful about the amount of McDonald's fries I consume I suppose. I also have all but quit working out. Both make me feel like garbage.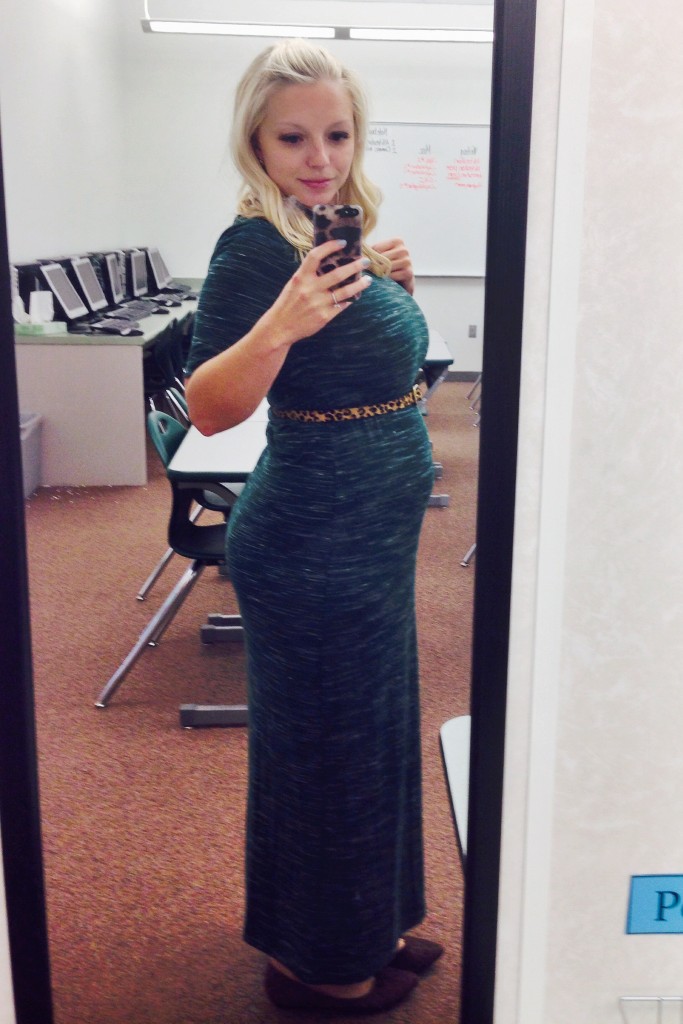 I've always had some curves and I feel like this baby bump just makes my butt look even bigger, weirdly. I've been pro-maxi for years now, and I think they're adorable on pregnant women, but after taking this photo of myself I'm like "Ohhhhhh honey. Your lady lumps are out of control and not in a Fergalicious way."
It's no coincidence that when I run into friends in public their first reaction is "Whoa. Your boobs are HUGE!" Yes. Indeed. I've purchased 6 bras in the last 5 months, each bigger than the last, with no end in sight. Lord beer me strength.
I do, however, appreciate how nice everyone has been. I do feel like my skin looks good and my hair is growing like crazy so that pregnancy "glow" is hopefully a real compliment when I hear it from my friends and coworkers. Thanks, everyone, for overlooking my dark circles. Love you all.
20 Week Loves
This post by Bonnie. For a long time I was so terrified. I heard only horror stories. As a worst-case scenario person I have mentally geared up for those. I'm still excited, but it was so relieving to hear someone else share my sentiment that complainers be complainin', and it doesn't have to be that bad for me.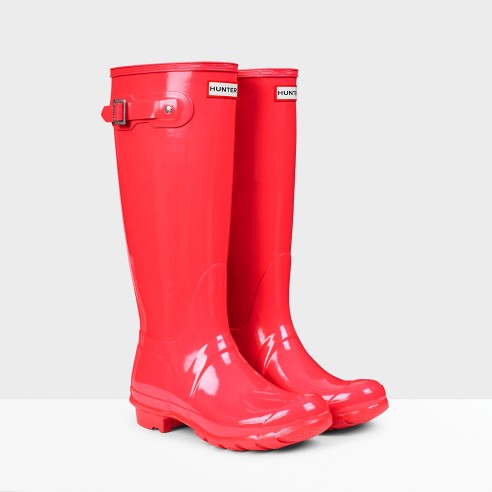 These Hunter Boots with which I will reward myself if I'm able to complete 25 workouts before my birthday. I was inspired by Diana and feeling gross, so a workout plan with a shiny red reward was the perfect thing. Be my workout buddy.
The latest season of New Girl on Netflix. Ryan and I try to walk around the house talking like Schmidt as much as possible.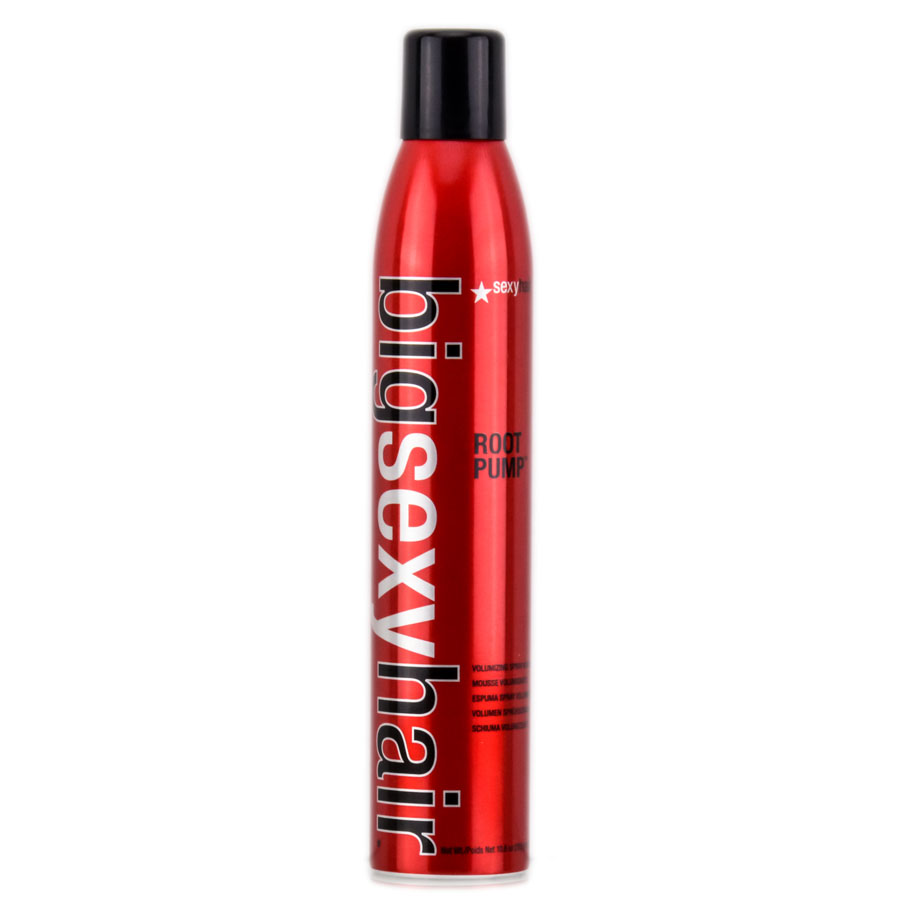 My hair is so flat and lifeless, and the growth is great but weighing me down. My best friend Eliesa recommended this and WOWZA. You can even tell in the pics above that my roots have a little big more oomph.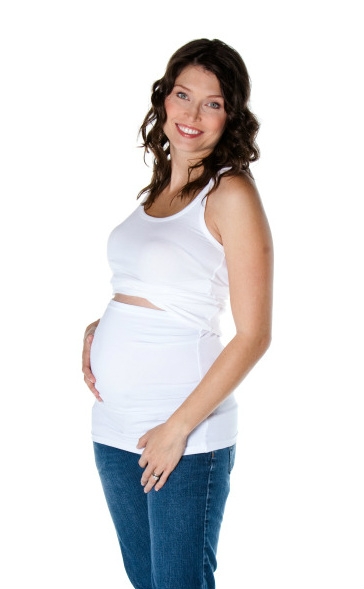 Baby Be Mine and Bellaband belly bands, even if I don't fill out the top all the way. Perfect for allowing a select few of my pre-pregnancy pants to fit.
Maternity pants – of all kinds, but Old Navy I love you. Cheap, cute, comfy. I've been rocking these with wedges to school a couple of times a week to feel like I'm still trying a little bit. Lolz.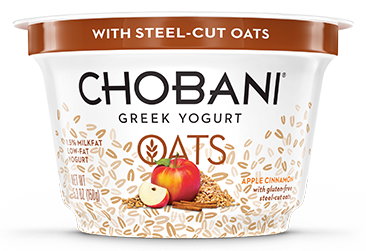 I can't believe I'm posting about greek yogurt but DANNNNNNNNG this apple cinnamon stuff is SO GOOD!
This first half was actually quite a breeze. I know this next half will be much more intense, but let's hope it goes just as fast! Can't wait to hold my babe. It's hit me, finally. Maybe it's the stroller in my living room. Maybe it's that I had to administer a 3 hour pre-ACT test to all of my classes this week and even a crying, poopy baby sounds better than that. No way of knowing.