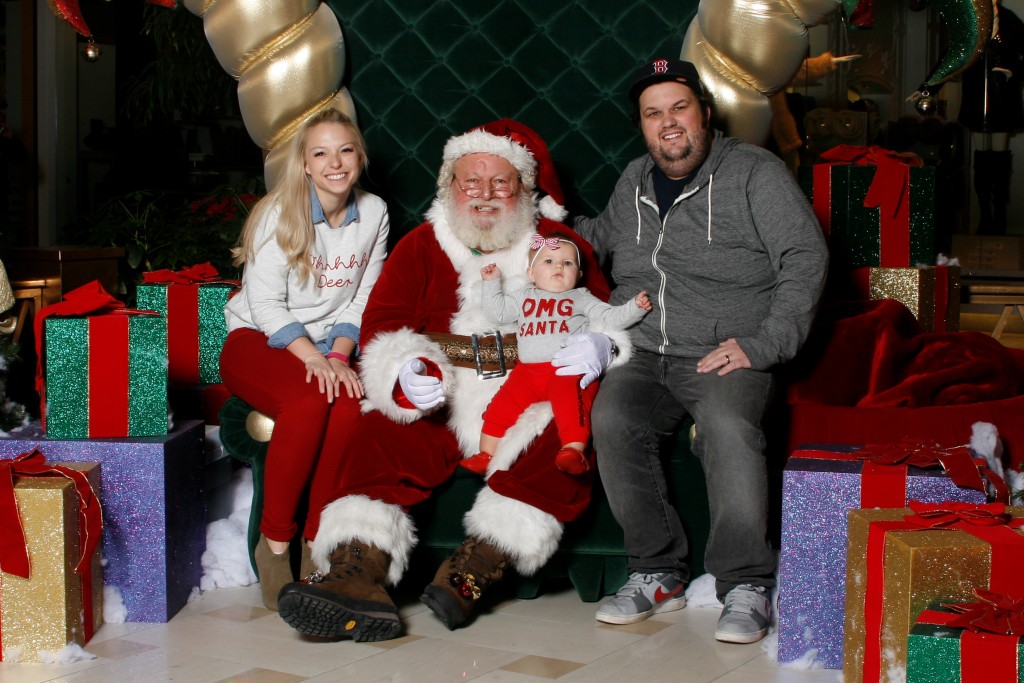 I honestly can't remember the last time I visited Santa. But I know I've got years and years ahead of me with that jolly big guy. I wasn't sure what Reese would do. On one hand she's super happy and chill with strangers, loves to pose for pictures, always wants to wave. On the other hand she is not a fan of me setting her down and walking away. I was prepared for cheesy grins or a panic attack.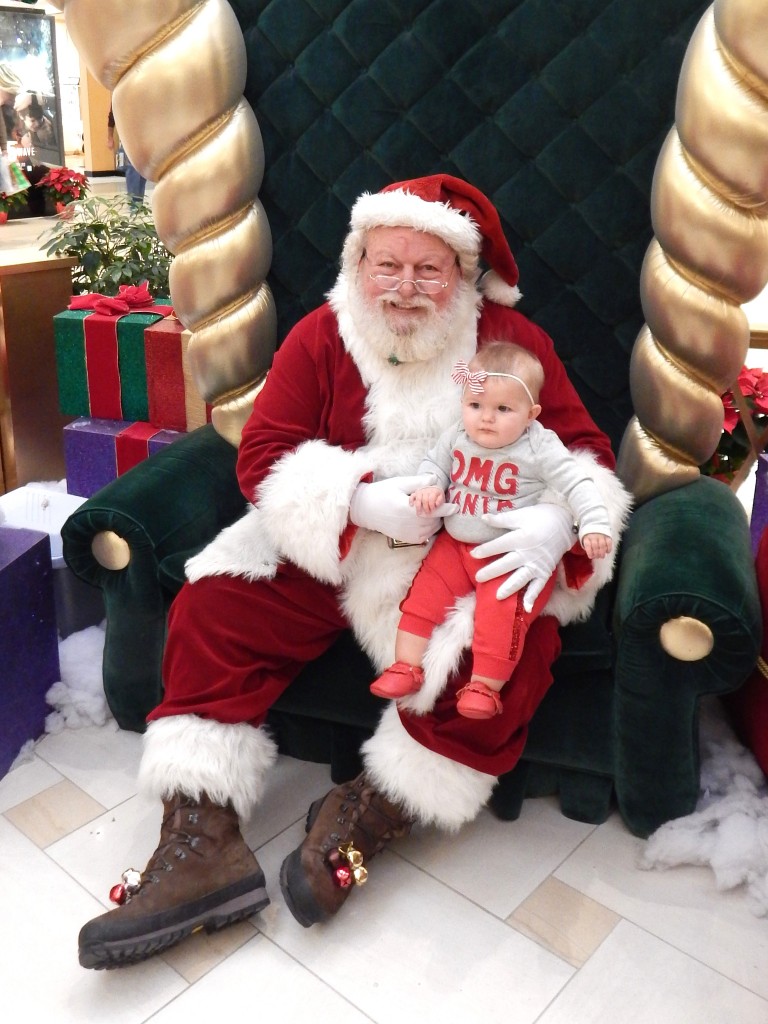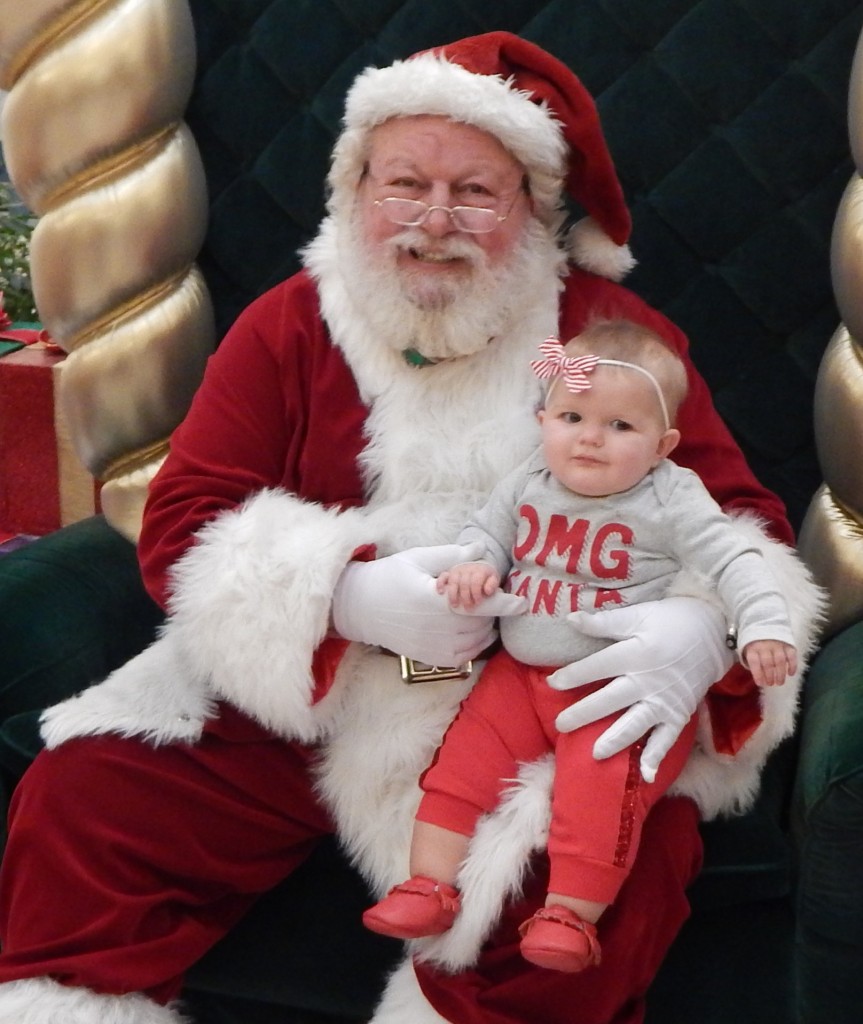 Reese settled somewhere in the middle. A nervous grin or two, under a heaping pile of suspicion. It was worth the stupid $20 for us to look at these and caption them "You smell like beef and cheese."
Christmas is just magic again and I love it!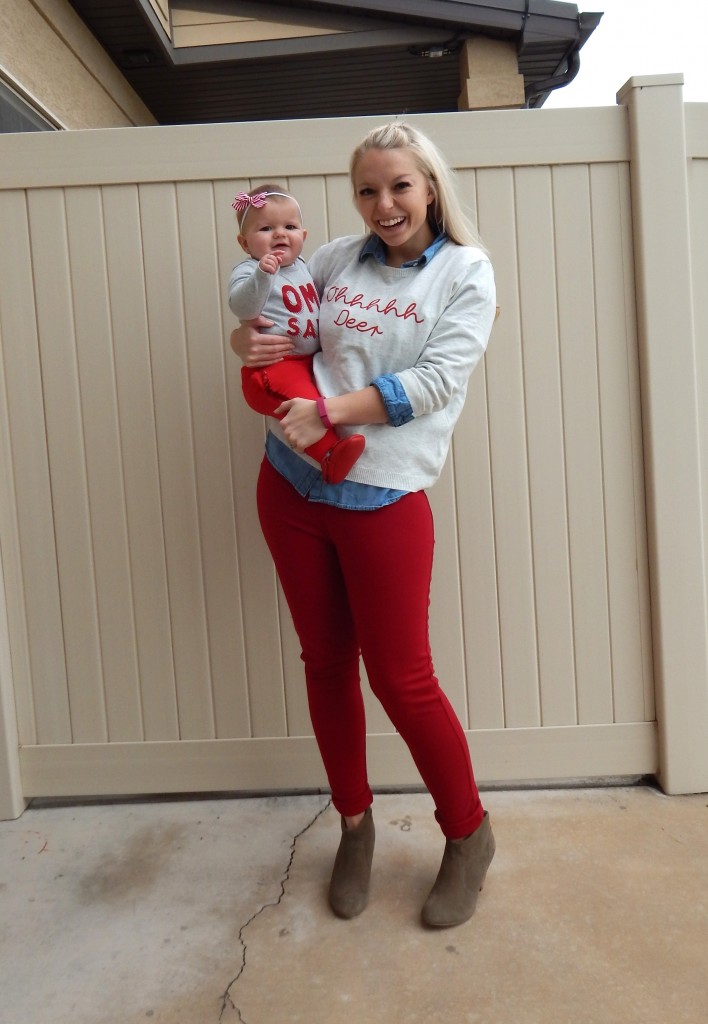 Onesie: Old Navy, Sweatpants: Walmart (!!), Bow: Yasmi & Crew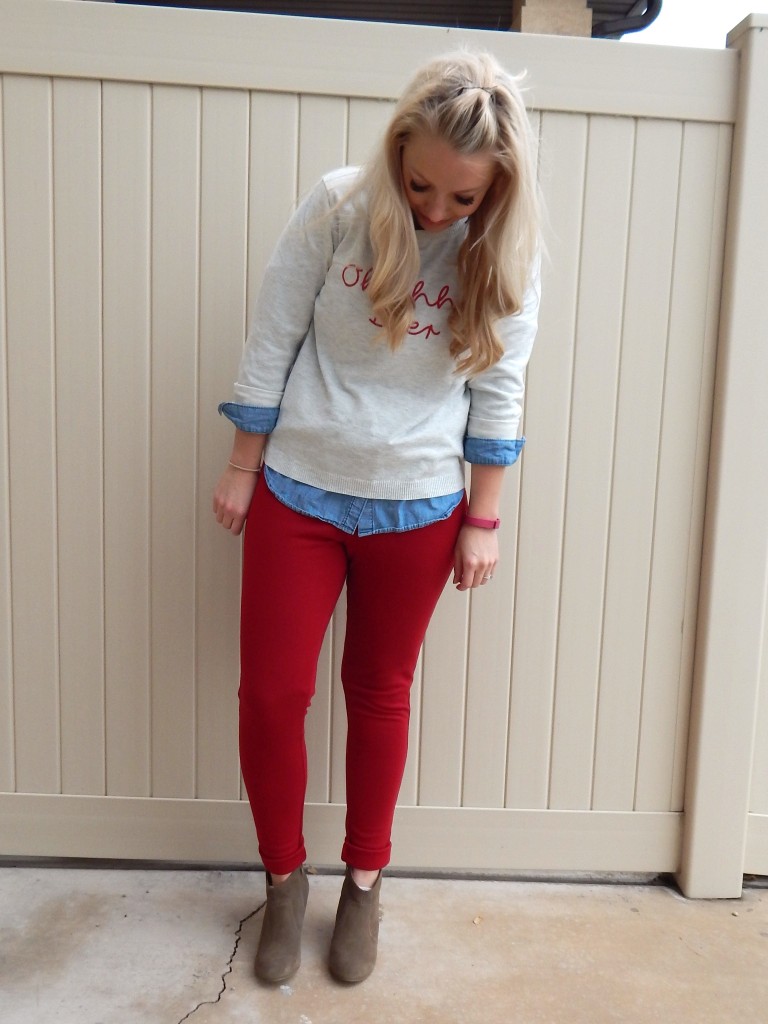 Sweater: Cotton On, Chambray Top: Old Navy, Jeggings: F21, Boots: Aldo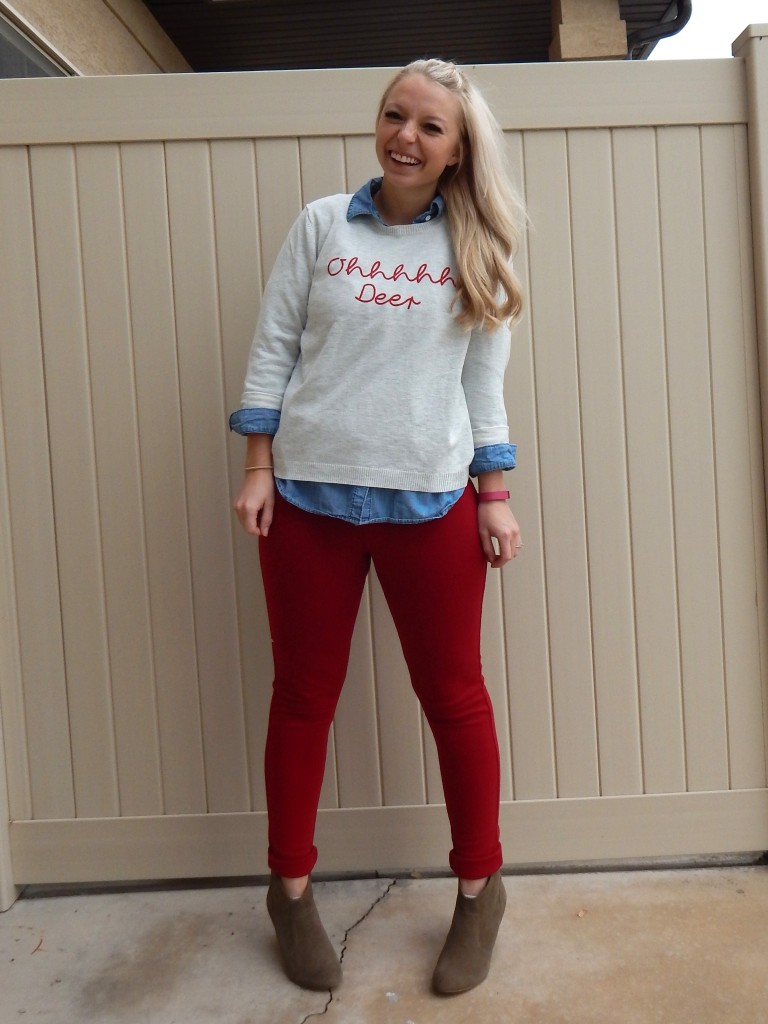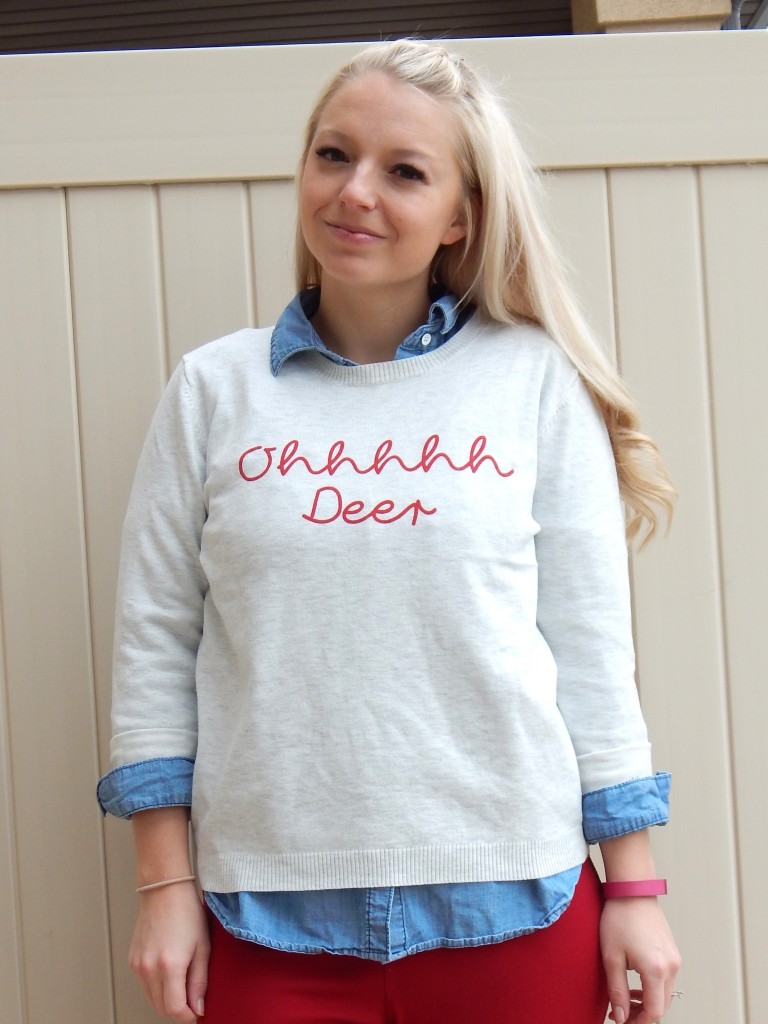 This wasn't even one of my planned outfits – I saw the sweater at Cotton On last week and had to buy it. It's super soft, way cute, and at $15 it's such a steal! I'll look forward to pulling it out every year.
I can't believe tomorrow is already the last of my #12OutfitsofChristmas. This was more work but also more fun than I anticipated. I think it was really good for me as a blogger, even if my photos aren't great and I need better planning and organization for next year. Come link up tomorrow for the final outfit and make sure all of your links have been added to our list!
Links