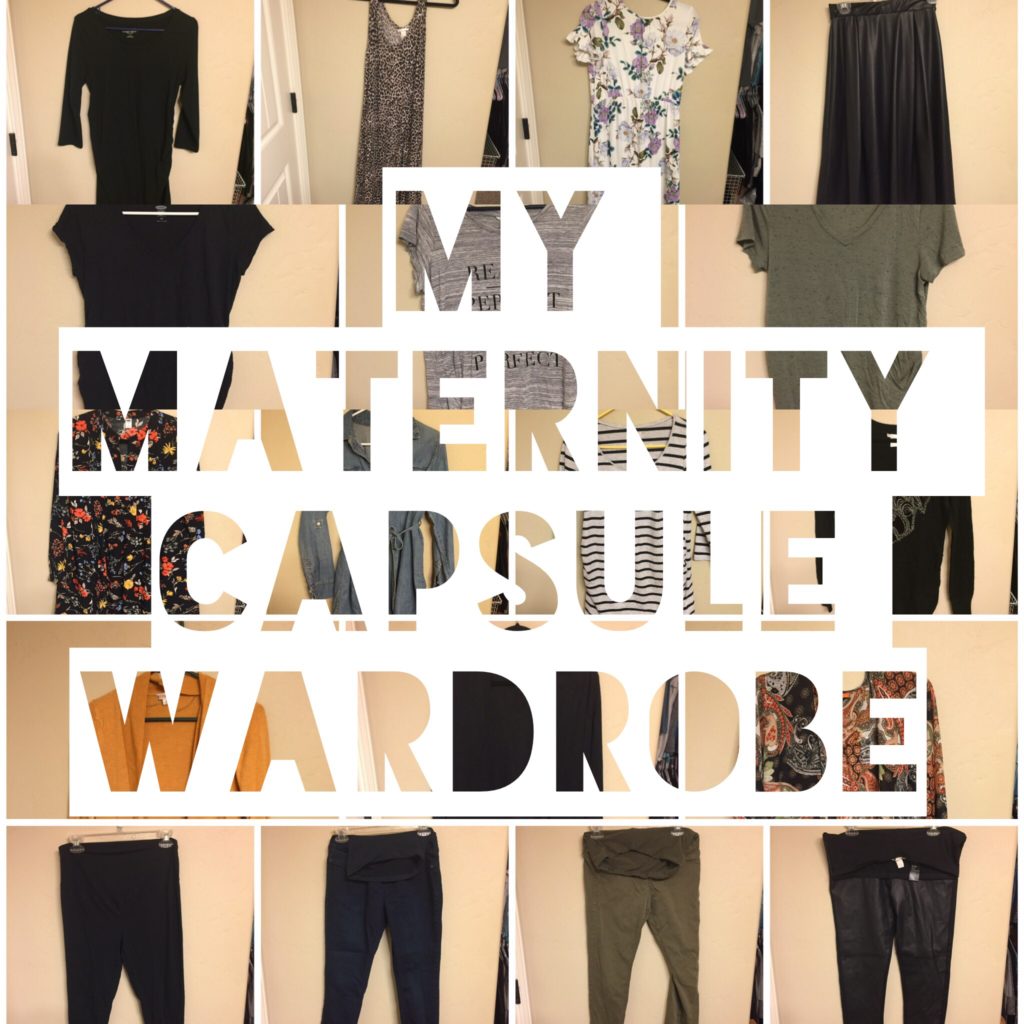 Capsule wardrobes have gotten big in the last several years and I've had really mixed feelings about them. There are a lot of principles of a capsule wardrobe that I believe in deeply, such as sticking to a base color and complimentary accent colors. It was huge to me when I finally accepted that I'm a "black" and not a "navy" person. No matter how cute a navy thing is, the base of my wardrobe is black so the navy stuff goes unused or feels like a chore to incorporate. When I just bought things that work with black it became much, MUCH easier to get dressed ad trust that I would wear things.
I also firmly believe in the idea of buying high quality wardrobe staples – a legit black pencil skirt, the perfect neutral blazer, a pair of jeans you LOVE and that fit you, etc. I think that part of the capsule wardrobe idea is perfect.
But the idea of only having 30 some-odd pieces in my closet is just way too limiting in my opinion. I'm all for minimizing and finding new ways to wear the things you love, but I just know I would get so bored and frustrated if I did a ~true capsule wardrobe. I much prefer the idea of a capsule wardrobe as your base – your starting point. It's great for women who are reevaluating their style, have lost or gained weight, or who are expressing their first interest in fashion and style. But not everyone ~needs a capsule wardrobe.
But if there is one place where a capsule wardrobe is essential I would have to argue that it's when you're expecting! A maternity capsule wardrobe is something I would recommend to any pregnant woman, whether it's a first or subsequent pregnancy.
A maternity capsule wardrobe is the basics, the bare essentials, of what you'll need to look and feel good for 9 months (and, let's be real, postpartum months too!). I've said this several times and I'm bound to say it several more – IT IS WORTH IT TO BUY MATERNITY CLOTHES. It is worth it to have key pieces that you love that fit you and make you feel both comfortable and beautiful. You don't have to buy that much, and it does not have to be expensive.
How to Build a Maternity Capsule Wardrobe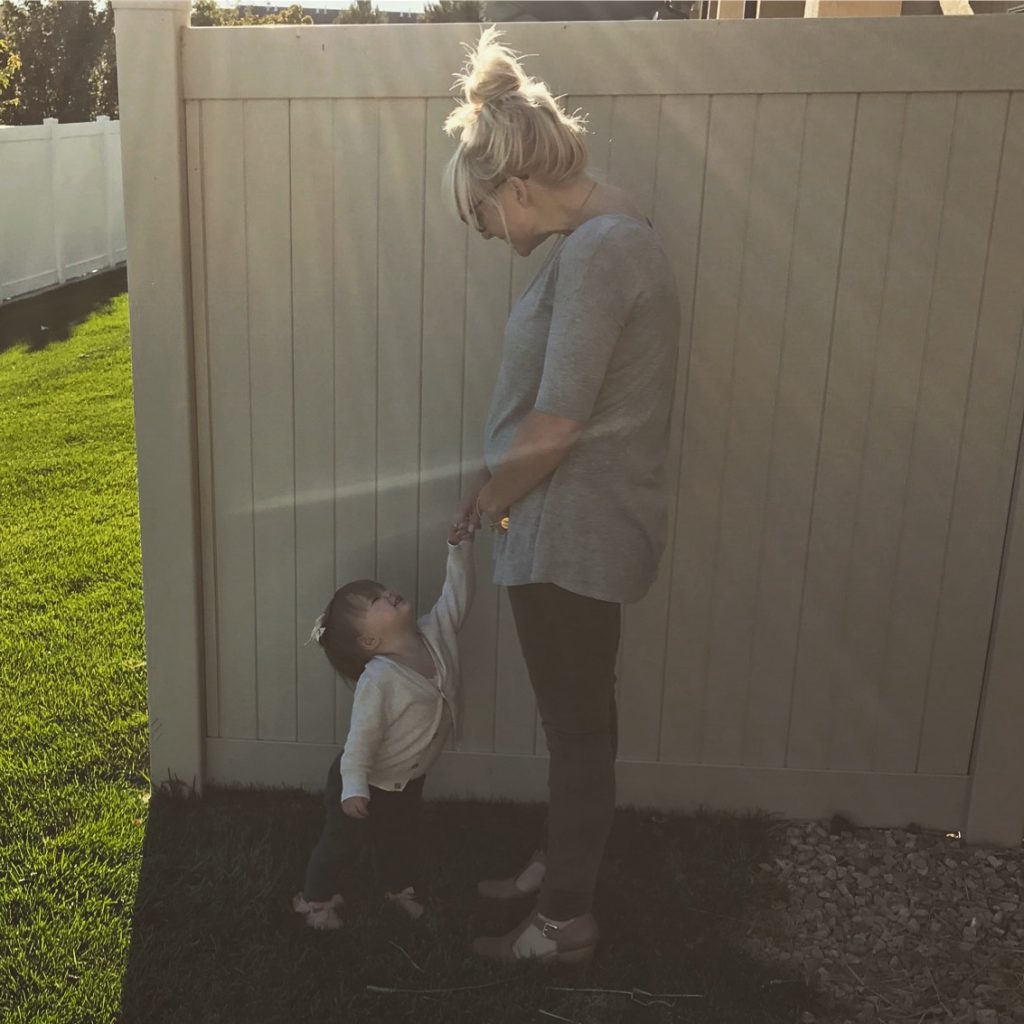 Awareness.

Step one is always just being aware of where you can find maternity clothing, what they have, prices, etc. Good news: this is just a whole bunch of window shopping and online browsing. It's fun! I also like to browse Pinterest for outfit ideas and then click through to their product links to find new sites or maternity companies. Check out my whole board of Maternity Style here.

Find a "Sisterhood of the Traveling Maternity Wardrobe" if you can.

This time around has been way more awesome because my SIL and two of my best friends dropped off bags of maternity clothing once I told them I was expecting. And it made me feel so much better to pass along my maternity clothes (some of which I worried I'd spent too much money on) to my SIL when she got pregnant after I had Reese. A friend of mine got a HUGE box of maternity clothes from a lady in her ward who had just had her fifth and final baby – she just wanted them out of her house and for someone to use them! You'd be surprised at how many of your friends, family, or neighbors would be interested in giving/lending you their maternity clothes if you just ask. Then return the favor! Once I'm out of maternity clothes I'll be handing them back, plus the stuff I've added to the collection!

Assess what you have that will work as maternity

– stretchy dresses & skirts, tunics, cardigans & blazers, etc. If you have a loose maxi dress that you LOVE – congratulations! You won't need to buy one!

Think about the way you'll dress and the potential season.

This pregnancy has been so different than the last. Last time I was teaching every day, so I needed more office wear. This time I'm a SAHM chasing a toddler, so I needed more tees and a good pair of skinny jeans. Do you need sweaters? Workout gear? A swimsuit? Tights? A party/event/special occasion dress? Walk yourself through the months of your pregnancy and postpartum recovery and think about how you'll want to dress.

Shop sales, clearance, out of season, and when you aren't pregnant!

You can build a killer maternity capsule wardrobe for a fraction of the cost. I mean it when I say it doesn't have to be expensive. Don't go out and buy everything at once or get discouraged because there's nothing good in clearance. Just be patient and buy things as you see them. Basically from the day I found out I was pregnant with Reese I made the Target maternity clearance section a weekly stop, even though I rarely find anything. When Reese was like 6 months old I was browsing it and found the gray version of my FAVORITE maternity dress (it's below) on crazy clearance, along with several classic maternity tees for mere dollars. Even though I wasn't pregnant, or even close to getting pregnant, I saw an incredible deal and snagged it because I planned on being pregnant again. Honestly it's more fiscally responsible TO buy it, right? Yeah, I thought so too. Just get in the habit of watching the clearance sections of maternity shops, and the cyclical sales of Old Navy, Target, etc. I've been known to keep a few maternity pieces I want in my online Old Navy cart and then wait until they do one of their 20-30-50% off sitewide sales. Yahtzee.
The keys to a chic maternity capsule wardrobe is buying things that you will actually wear, things that work well together, and things that can play a few different ways. Everything in my maternity capsule wardrobe are things I would wear in non-maternity versions, too. Don't buy stuff you don't like just because it's maternity or on sale! You'll also notice that basically everything in my maternity capsule wardrobe works with black because that's how I roll. And finally, everything in my maternity capsule wardrobe can be pretty easily dressed up or down for the occasion. That basically doubles your wardrobe when you can make your pieces work for you with a little styling.
So here it is – my maternity capsule wardrobe. These are my key pieces that are in heavy rotation for second, third, and postpartum trimesters. Hey, I'll even admit – those green pants? I never stopped wearing them between babies. AND I NEVER WILL.
Of course I have and wear a lot more items than just these ones here because I'm a shopaholic and worldly and vain. Plus you gotta shake things up! But I'm not kidding when I say I wear at least one of these every single day. Here we go.
My Maternity Capsule Wardrobe
Tees

Target, H&M, Target
This is actually my second black maternity tee, because I wore the first one down to threads. You need one or two in neutral colors (black, white, gray), one or two in a color you wear often (olive green is my go-to), and one or two graphic or striped tees. Wear with leggings for lounge, jeans for errands, tucked into a skirt for a night out or even church! Use jewelry, scarves, cardigans, blazers, or jackets to dress up or down or change things up.
Tops

Old Navy, Target, H&M, H&M
What I'm really a sucker for is tops. Probably because I didn't wear the tees much last time when I was teaching. The nice thing about maternity tops is they are instantly dressier, but also a little thicker so they hide my pregnancy muffin top better. I highly recommend at least two tunic-style tops to wear with leggings – the first one is almost like a minidress, very flowy and pretty. I also invested in a plaid one for fall/winter because duh.  A chambray top is a classic. A striped top like this stretchy one is perfect for layering and looks SO CUTE on a bump. Finally, a fun sweater is great for the fall/winter/spring. This pug one was on clearance at the beginning of the summer so I snagged it!
Bottoms

Old Navy, Jessica Simpson via Amazon, H&M, H&M
If you're gonna spend non-clearance, non-sale money… spend it on maternity pants that you love and will wear. First of all LEGGINGS. You need them, you'll use them, you'll wear them out. Buy as many as you can afford. Old Navy full panel black cotton leggings are just my holy grail – I wear them with tees or tunics or dresses as an outfit and around my house for lounge or pajamas.
Next, get a pair of jeans you love in a wash & style that work for you. Last time I only wore dark high waisted flare jeans because they were nice enough for work. This time it's these dark wash stretchy skinny jeans. You have a lot of options.
I also highly recommend another pair of pants – whether it's another pair of different jeans, twill or khakis (like my FAVE green ones up there. They're my ride-or-die. I bought them at full price and didn't feel great about it at the time but now I am SO GLAD I DID.), black jeggings, whatever you'll wear if your go-to jeans are in the wash.
Finally, I recommend a "fun" or "nice" pair of maternity pants that you can wear when you need to dress up or don't want to feel frumpy – mine are those black leather leggings, but you could also do a dress pant, printed pant, or palazzo pant. Just something fun!
Dresses/Skirts

Target, H&M, Asos, Groopdealz
Dresses are SO NICE when you're pregnant, because you don't even have to think about them. One piece that isn't pinching your waist and you're done. This time around I have bought 3 new maternity dresses because I know they're my jam. I think you need these four in your capsule – casual knit, loose maxi, nice/fancy, and a skirt. This black knit dress from Target… I could just kiss it right on the mouth. I have since bought gray and navy versions too lol. Heels and it's ready for work or church. Sneaks and it's cute for errands and lunch. I love it so much.
A maxi is so nice on the days when you just can't have things pinching you anymore. That cheetah print dress isn't even maternity actually, just nice and loose. I'll throw on a cardi and cinch a belt above the bump and it's super cute.
You need one ~nice dress. For church, for a date, for the inevitable event that you'll have to attend. I'm also a fan of treating yourself to a really nice, pretty dress to wear for maternity photos and your baby shower. Asos maternity dresses are droolworthy, and Pink Blush is a crowd favorite – I now have 2 from them and love them both.
Find a skirt in a cut you love/need – last time I wore an H&M black pencil skirt to school a lot, and rocked a lot of maxi skirts. This time I'm much more into the A-line midi with an elastic waist.
Layers

Target, H&M, Nordstrom Rack
Don't worry about buying "maternity" cardigans or jackets. Unless you really put on a ton of weight that you're carrying in your arms you should be ok to just wear what you have, or to buy non-maternity sweaters/jackets/layers. You have to know what works for you – blazers, thick drapey sweaters, cropped cardigans, boyfriend style, kimonos, dusters, vests… you have a lot of options. I think you need an accent color cardigan – this mustard has been on repeat lately, and I also have a bright red that I wear often. I think you need something printed – this kimono is perfect for adding some interest while simultaneously disguising how much fat I'm storing on my back hemisphere. And get something long and slimming –  I bought a couple of dusters/long boyfriend cardigans and I've worn this black one despite it still being 80+ degrees outside lol. I have a couple of vests too and they're way cute. Just get a few things that you can use to layer/hide your back fat if you get it like I do.
Extras
Sweatshirt/Hoodie – I had a black cotton maternity hoodie from Old Navy that I wore basically the whole time I was home last pregnancy, and this time I'm wearing a gray zip maternity hoodie that my SIL gave me with almost every outfit.
Rubber-soled Slippers or Moccasins – I bought a pair because I read on a "Hospital Bag Essentials" post that they were perfect for the hospital, and then I ended up wearing them constantly around the house before and after delivery. If they're cute you can wear them to the grocery store and not feel bad. It's a worthwhile investment, to be honest.
Belly Bands – Everything fell down my butt, so I had to make the switch to full panel stuff pretty much instantly, but I still have a couple of belly bands that I use occasionally. Not only can they make your pants & skirts last a little longer, but you can also wear them under tops and dresses to smooth out your underwear lines and fat rolls. Oh you don't get fat rolls? Don't talk to me.
Favorite Places to Shop Maternity
I've had a few questions about where I like to shop for maternity stuff – it's all my usual places to be honest!
Ross & TJ Maxx (only in person, sometimes you can find gems!)
Motherhood Maternity (only sometimes. Clearance sections, sales, coupons, or if it's something I KNOW I'll love and wear. Most of their stuff is wayyy overpriced, IMO)
I'm still learning and evolving when it comes to maternity style – but I am a big believer that it exists! You can look and feel good when you're pregnant, and you should! If you have