First things first – winners! Here are the 10 winners of my annual birthday giveaway! It was so fun to see the number of entries DOUBLE from last year, and the winners are almost 50/50 on people I know and don't know IRL, which is exciting. Thanks to all who entered – hopefully you at least found some great new people/shops/accounts to enjoy! I'll be emailing winners with details today. 🙂
Sodalicious Gift Card – Leticia Goodman
Cocoa Bean Gift Card – Lara Wilson
Hey June Credit – Caitlin Savage
Kitty's Custom Cakes Credit – Jessica Tuft
H2Glow Water Bottle – Emily Bills
Target Gift Card – Emily Garland
Oh Lovely Day Print Credit – Whitney Meager
Ali's Lipsense – Kilee Martinez
CeeCee's Spa Facial – Kilee Thompson
Tayler's Grab Bag – Elizabeth Brigham
Fall Favorite Things
On Saturday I hosted another Favorite Things Party and it was awesome. They are so much fun! I always love any opportunity to see my friends and to introduce them to one another. I want all my friends to be friends with all my friends, because I think they're all so great. It's fun to see them talk and get to know each other and discover what they have in common.
The Favorite Things part is also a blast. Everyone brings their "Favorite Thing," which can be anything! I love the diversity of the products – makeup to food to laundry to accessories to paper products. I'm always stoked about the things I "win," but even more excited to have a full list of cool things to buy and try. It's especially nice when I've seen something in stores or on blogs but wasn't sure – and now I have a real-life recommendation from someone like me.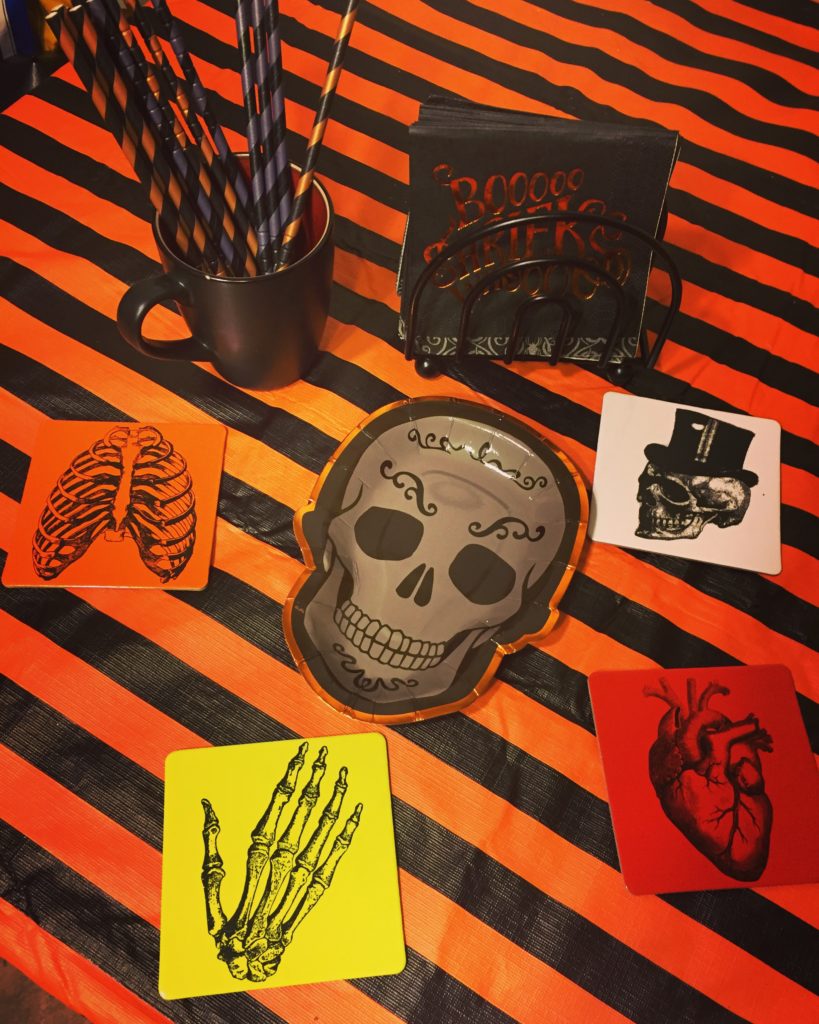 I took literally one picture after the party was over. I'm the worst blogger of all time. I need to start hiring/assigning someone to take photos for me at my events and parties because I'm always so wrapped up in talking and laughing and being a control freak that I forget to take pics. Sorry about that. BUT I did compile a list of our Favorite Things for your purchasing pleasure! Enjoy!
Target Gift Card
Target Donut greeting cards
Sodalicious Gift Card
Hot Topic Harry Potter Socks
Ben & Jerry's The Tonight Dough
Metal Pumpkins by Interior Iron
Homemade Rice Bag Hot Pack
---
I still have big dreams of doing a "Mommy Favorite Things" party that is for sharing our secret mom loves, too. Or even a "Home Necessities" themed party. They're just too fun! Huge thanks to everyone who came and shared their Favorite Things with us!