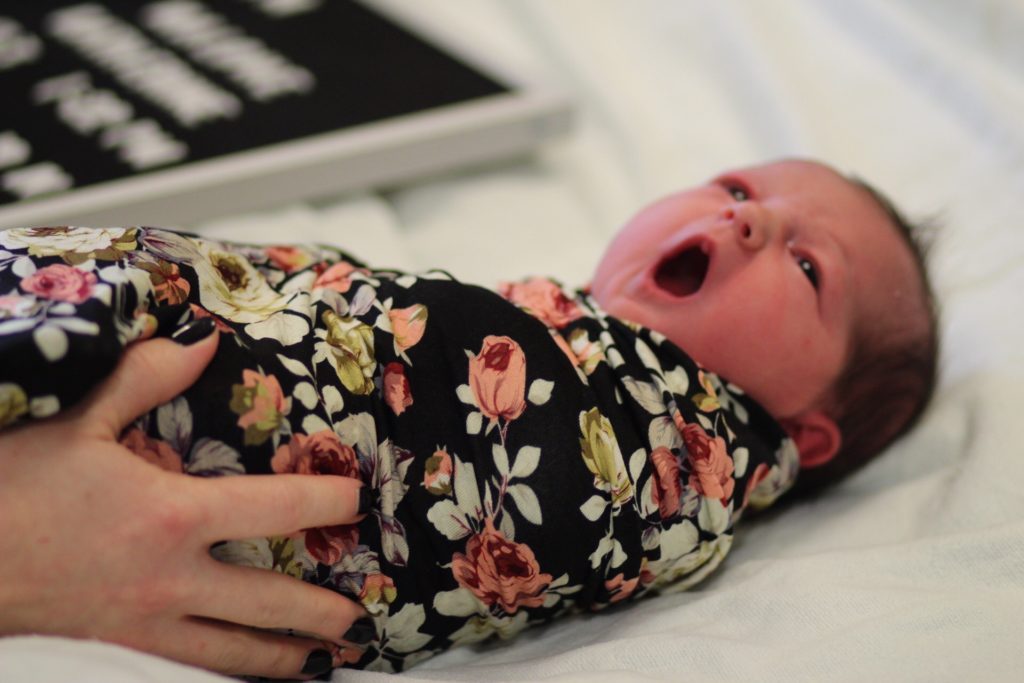 Ugh I have so many thoughts and feelings and squeals and pictures and stories to share but in lieu of the novel I ~want to write, I'll keep this to a brief announcement. But just get ready to unfollow me for all of the next month which will become Malone March Madness.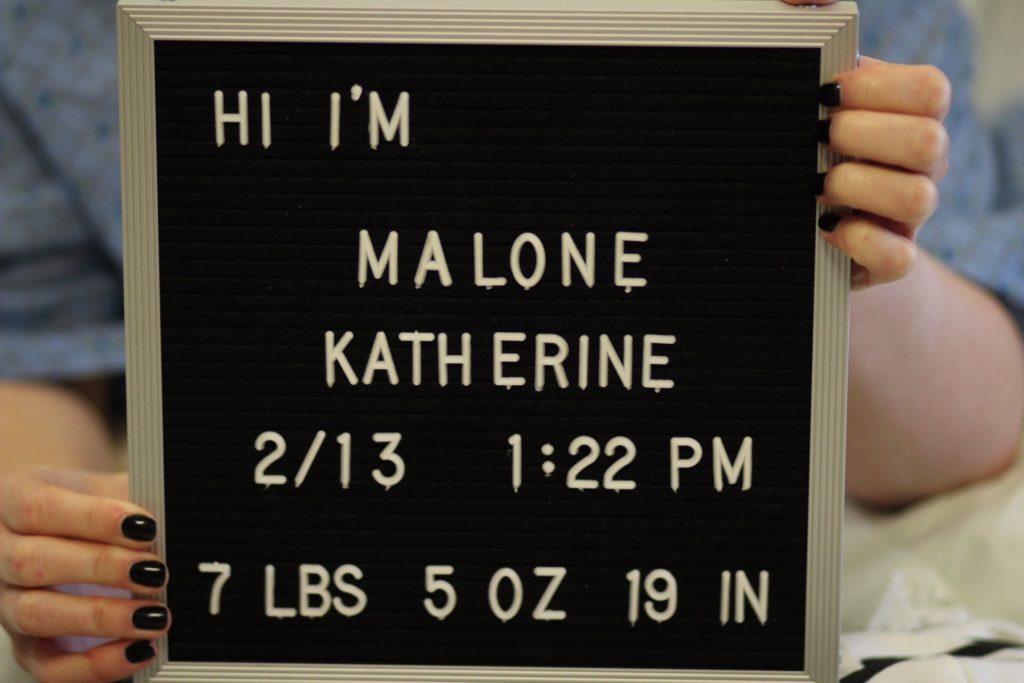 Malone Katherine Holdaway was born at 1:22 pm after elective induction beginning around 9 am. She weighed 7 lbs 5 oz and measured 19 inches long (literally the exact same measurements as her big sister Reese lol). She has this amazing head of soft dark hair which I still have not fully gotten used to.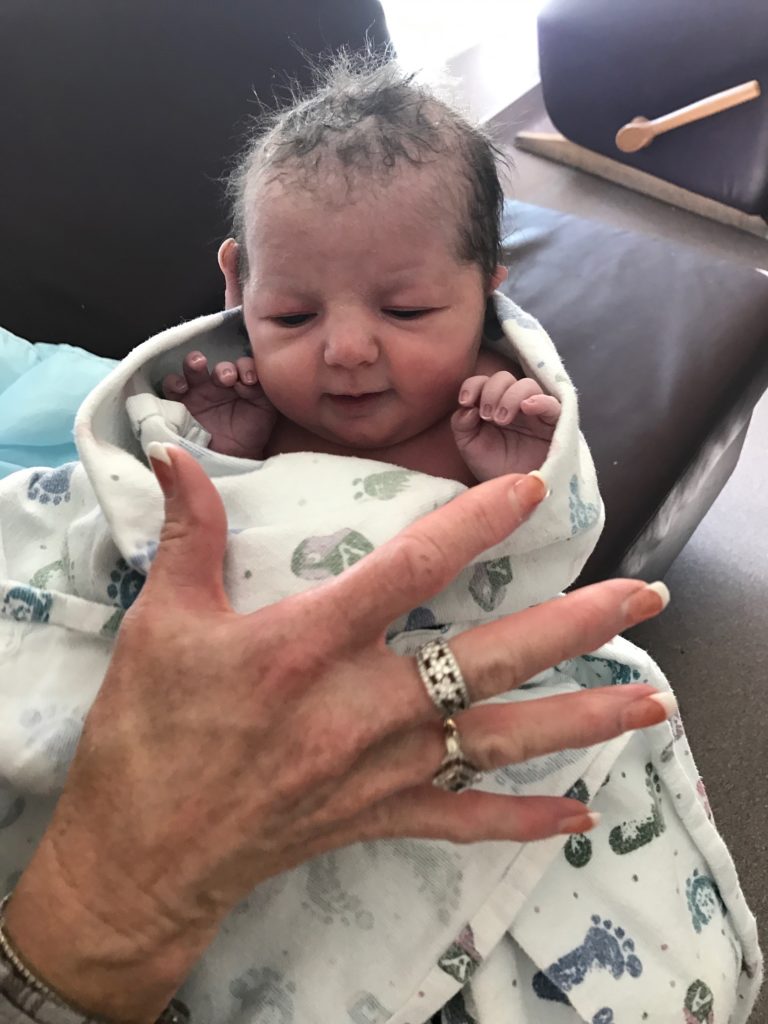 Malone is pronounced just like Karl Malone, but no – she's not named after him, though we do love the Mailman. It's just a name we've loved and almost named Reese, but it wasn't quite right for her. This one felt like a Malone. Katherine is a family name on both sides. Her dad calls her MollyKat and Maloney Sandwich. I call her Malon-ie Macaroni and MK. Reese calls her Baby and Wa-wone. She's our little grilled cheese!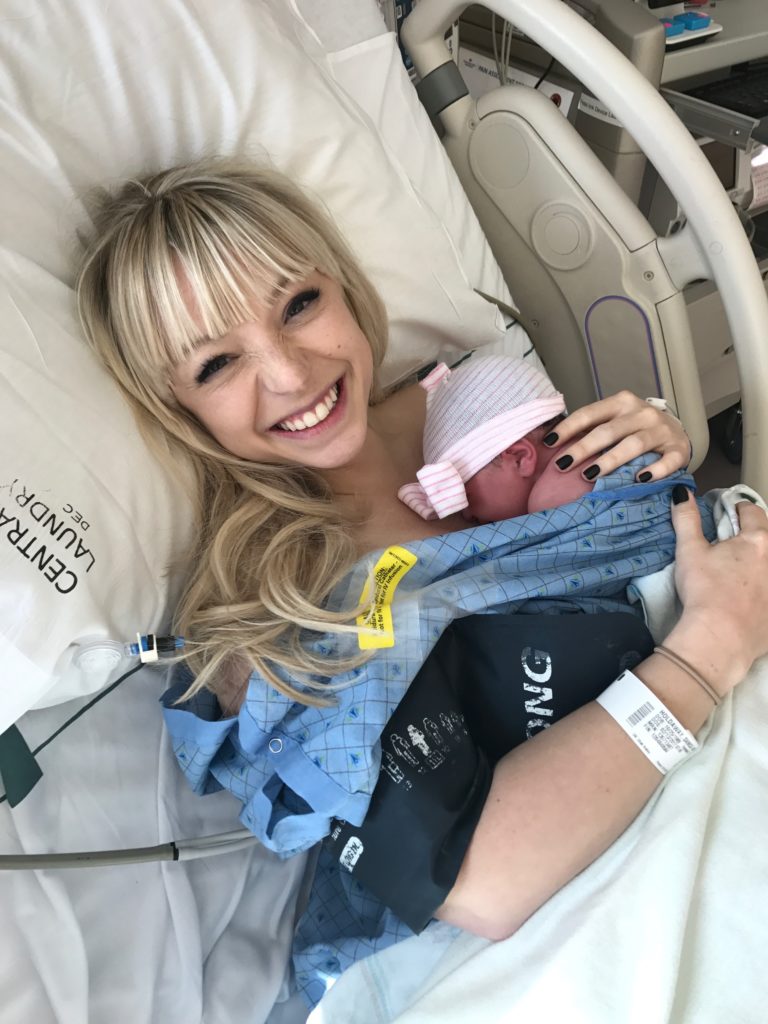 Labor, Delivery, and Recovery have gone so smooth – it's unbelievable. She's snuggly and sleepy and just the most perfect thing on planet earth.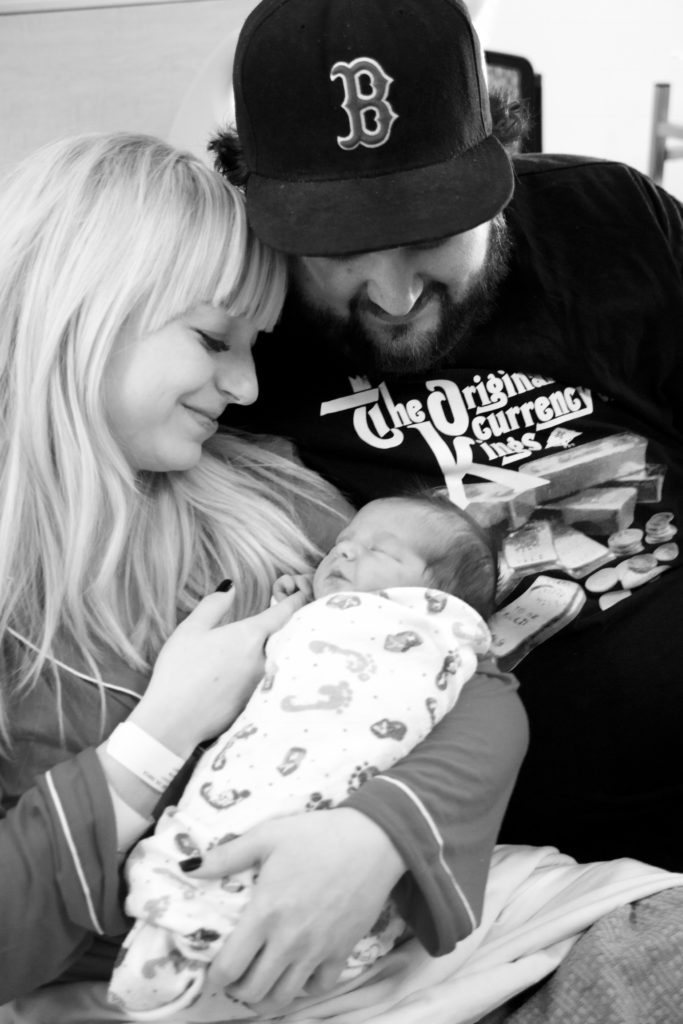 I am so freaking happy you guys. I just can't believe this. It feels like a dream. I can't wait to share more about her birth story, the special experiences we've had this week, Reese's reactions & process of becoming a big sister, and how different and great it is to do this for the second time.
If you don't get sick of an unending stream of pictures and updates about our little Malone follow along on Insta (dholdy), Snap (dholdy), and Twitter (danica_holdaway). I have no chill.