Oh February. You were big and colorful and loud and fun and scary and hard and great. Overall I love and appreciate you. Certainly one of the most important and memorable months of my life. This month began with discomfort and complaining, lead to productivity and preparation, introduced me to my tiny little Malone, found me sobbing in a pediatric hospital room, and then cuddled up back at home, full of more gratitude than I knew possible.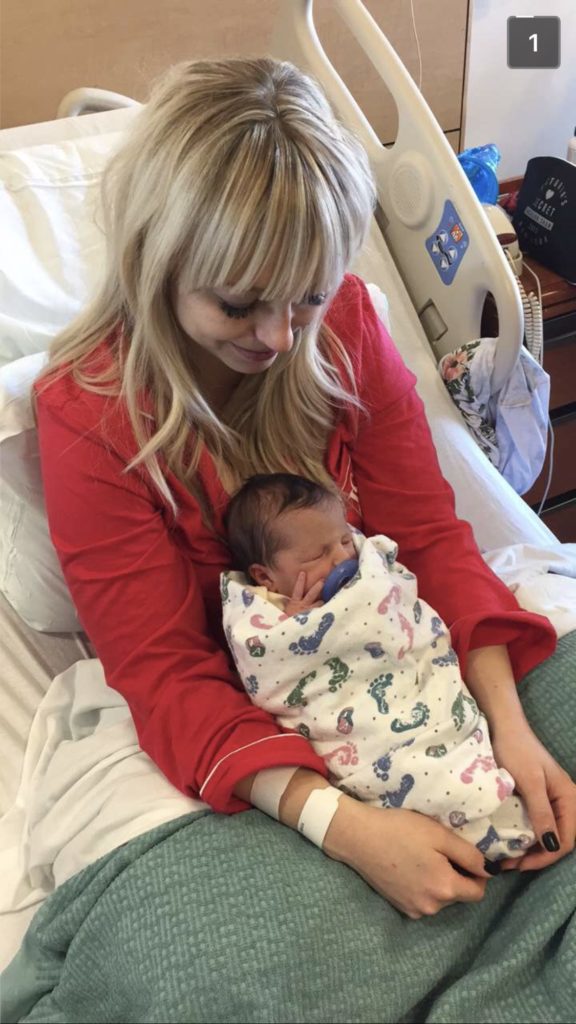 I must take a second to issue sincere thanks. I know that RSV is common, and that Malone is fine. But that was still really hard. The outpouring of love, service, concern, and support lifted me literally and figuratively. From texts, to chores, to Diet Coke + cupcake deliveries – we felt so surrounded with love and hope. Thank you thank you thank you everyone. We are so lucky to have you, and do not deserve the blessings you bring to our lives. You made a huge difference for us.
I have a lot of feelings and realizations. I've been frantically writing in my new journal (a beautiful gift from my friend Katie) trying to capture it all, because it's come and gone so fast. I was talking with my friends at a party before Christmas about how parenthood really is the Lord's school. I have learned more about myself, the Gospel, our Savior, my marriage, and life in general during these two years that I've been a parent than I think I learned in the 25 years before it combined.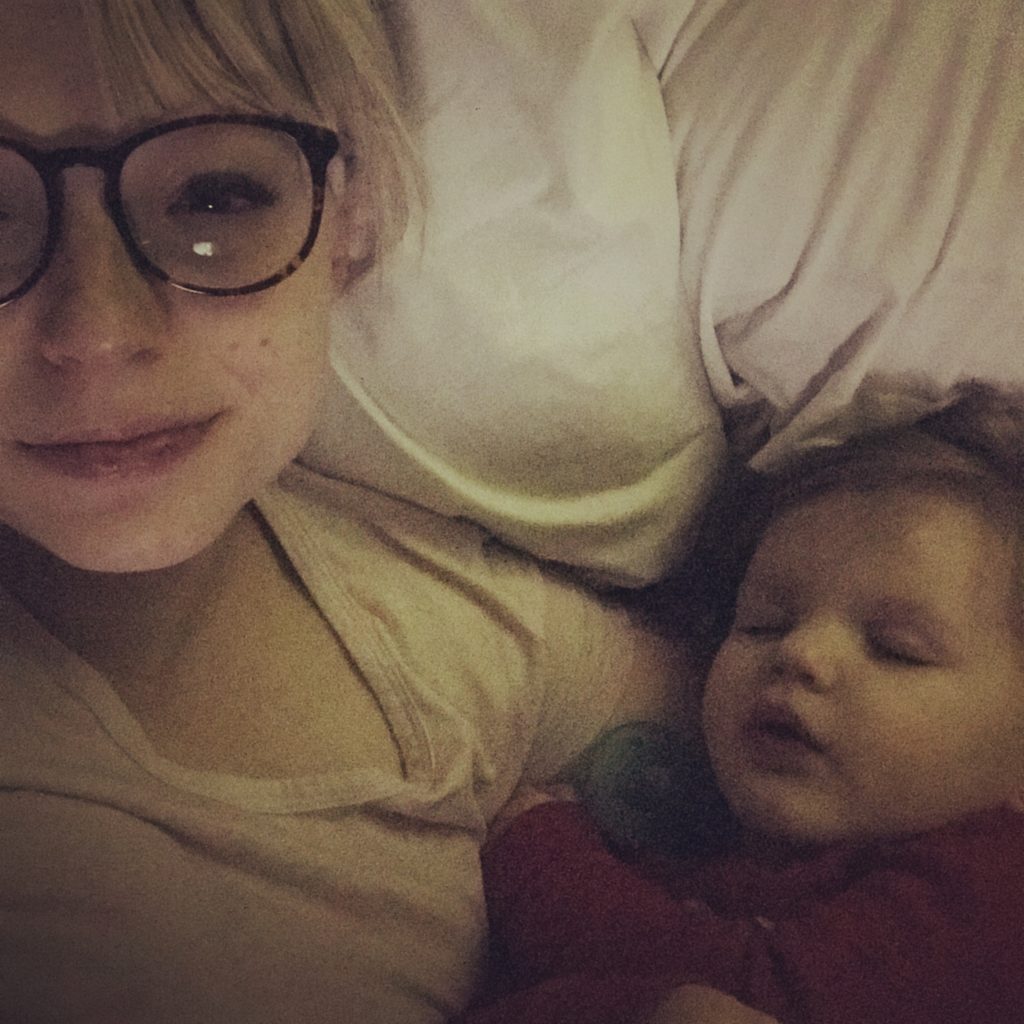 That rate seemed to be exponentially increased in the month of February. The weeks before Malone were uncertain, nervous, excited, fast, and slow. I was so antsy and uncomfortable – I wanted to skip ahead. I was so nervous and scared of what could happen and how it would change my relationship with Reese – I wanted to hang on and savor every second. I wanted to scrub everything. I wanted to hibernate in the bathtub. I spent so many moments in silent prayer and meditation, trying to picture what was coming and to prepare for it.
Malone's birthday was incredible. I think it was even happier than Reese's birthday simply because I'm older and better able to appreciate it. The feelings, Spirit, realizations, and revelations were more poignant and recognizable because it lacked the shock and growing pains my heart experienced the first time around. That week at home with my little family is something I'd love to bottle up and save forever.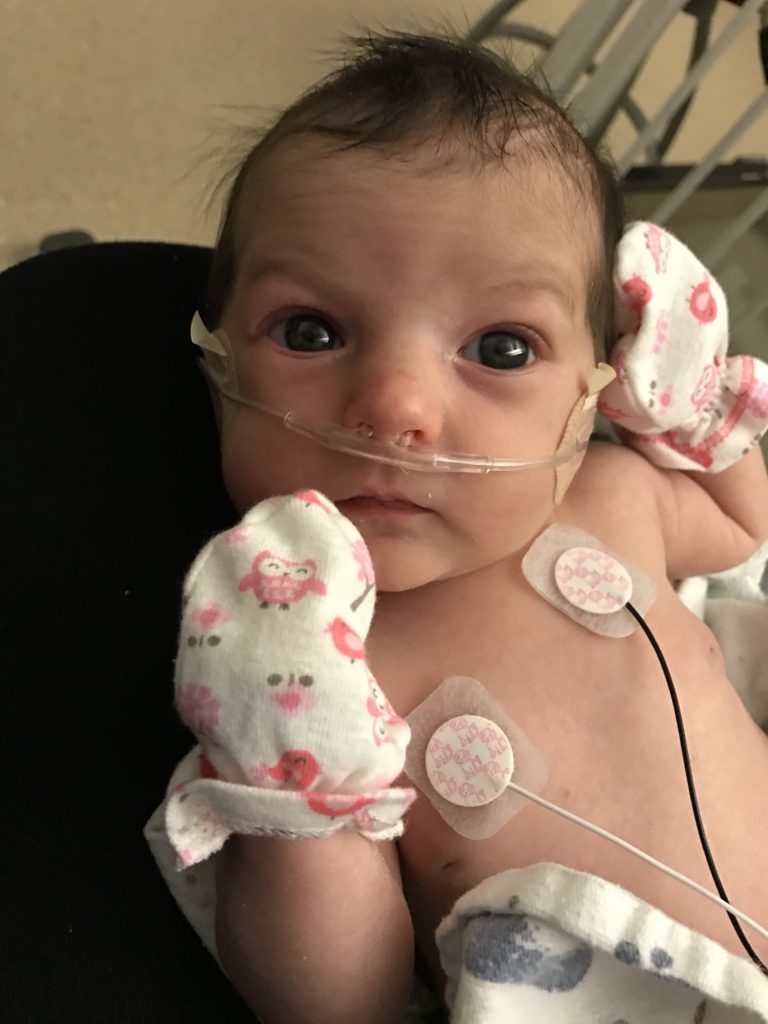 Being in the hospital with Malone was hard. I'm still working through it. Because it was also good. I am beginning to understand the concept that only certain situations can yield certain lessons. I wouldn't have learned, discovered, felt the things I did in any other way. It didn't mean I cried any less, but it definitely meant the time wasn't spent ~only crying and feeling awful. It was also spent holding my daughter with awe, feeling intense gratitude for basically everyone (Malone, Reese, Ryan, God, every nurse and doctor, my family, my friends, J.K. Rowling), absorbing comfort and strength, and experiencing some insights about myself and others that only come in lonely hospital rooms at 2 am.
But I wouldn't miss one second of you, February. Even that one where I fell over trying to simply tie my shoes over that giant bump.
Good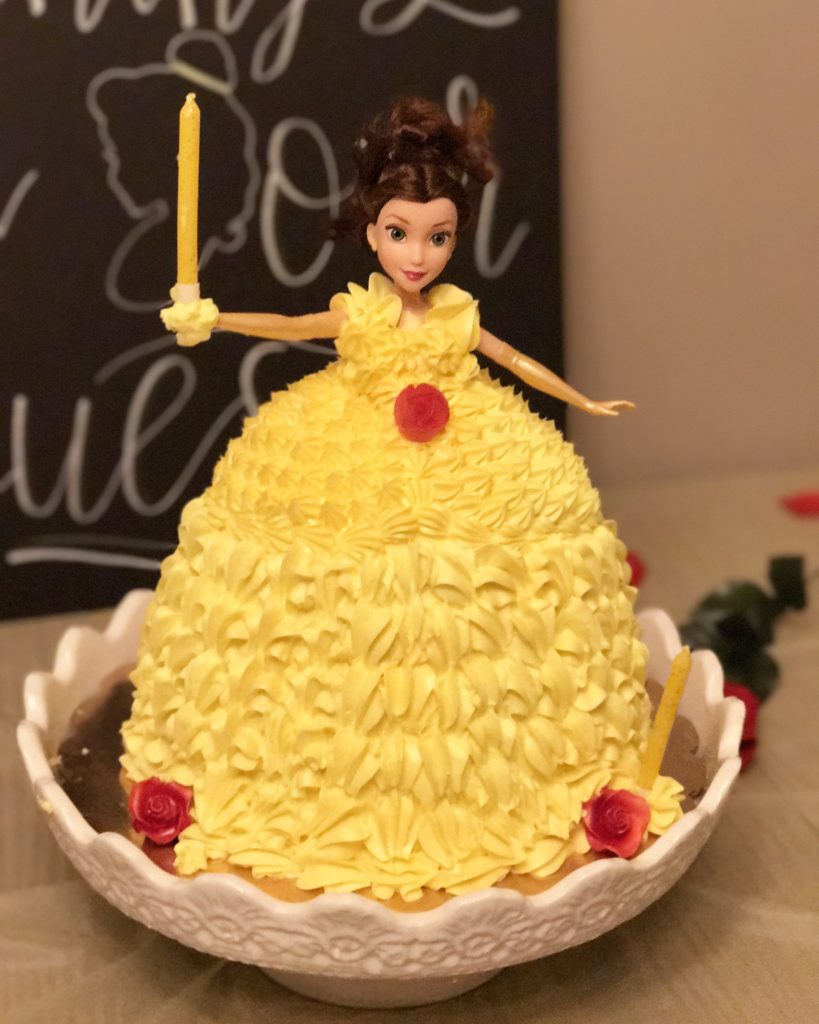 MALONE! It's stupid to put her in the Good category but since I don't have a "perfect" or "borderline amazing" category it will have to do. Seriously. She has been, from the very start, chill, sleepy, cuddly, sweet, and beautiful. Couldn't ask for more.
At first Reese was NOT INTERESTED in Malone. I was a little worried but decided to not push or force it. She came around in her own time, the way I hoped she would, and I'm so happy about it I could cry. What am I saying? I DO cry. Reese says "Hi 'Wone!" and makes sure she always has a binky and holds her hand ("Ho Hands!"). I love it. 
I am feeling physically AMAZING. I can't believe how well my body responded this time. Even just days later I was up to walking around the park, doing house work, and chasing Reese at the mall. Still super slow and in terrible shape (I basically didn't work out at all for 9 months) but I am just really really proud of my body and so grateful that it's healing well.
Two kids is actually awesome and I feel like we adjusted super fast. Knock on wood, and I know it's only been two weeks and we now need to re-transition home from the hospital. But it's almost like 2 kids is an easier rhythm for me than just one. It's kind of like when you're on vacation or the weekend and you have only one thing you have to do but you avoid and procrastinate it and then it ends up kind of taking forever, but if you have a full day and you're just ready for it it will actually take you basically no time at all because you're in the zone? I might write a whole post about this because those 4 days when Ryan went back to work before we went back to the hospital I was shocked at how great and easy and productive and fun it was.
Part of the two kids thing is that I really have been doing better with my resolution to not work when I'm momming. I just don't really give myself a choice, because hello I have 2 kids now. So I write my articles quickly while they're both asleep, or when Ryan is home, or whenever I see a small window of opportunity, and it takes me wayyyy less time.
Reese's birthday party was simple but fun. My MIL and SIL made her a Belle cake, we ate pizza, and she got wayyyyyy too many amazing and thoughtful presents from all the great people in our lives. It felt good to forget about the "terminal stages of my pregnancy" for a few hours and to just celebrate my main chick.
I had some really cool spiritual experiences while we were in the hospital – my dad & Ryan giving Malone a blessing, taking the sacrament there, my best friend sending me this video in a moment when I was breaking down and she had no idea but it buoyed me up. I will treasure the spirit and support I felt there.
I did a fair amount of emotional retail therapy this month but the spring outfits I got for Reese are giving me LIFEEEEEEEE. Yes, I got her the Beauty & the Beast dress from Target as her Easter dress, sorry not sorry if that's inappropriate for the occasion.
I FREAKING LOVE MY DOUBLE STROLLER.
I got second row tickets to see Mamma Mia down at the Tuacahn with my mom & sister this summer and I will not stop counting down to it!
Have I mentioned that my baby has a BUNCH OF HAIR?!!
Bad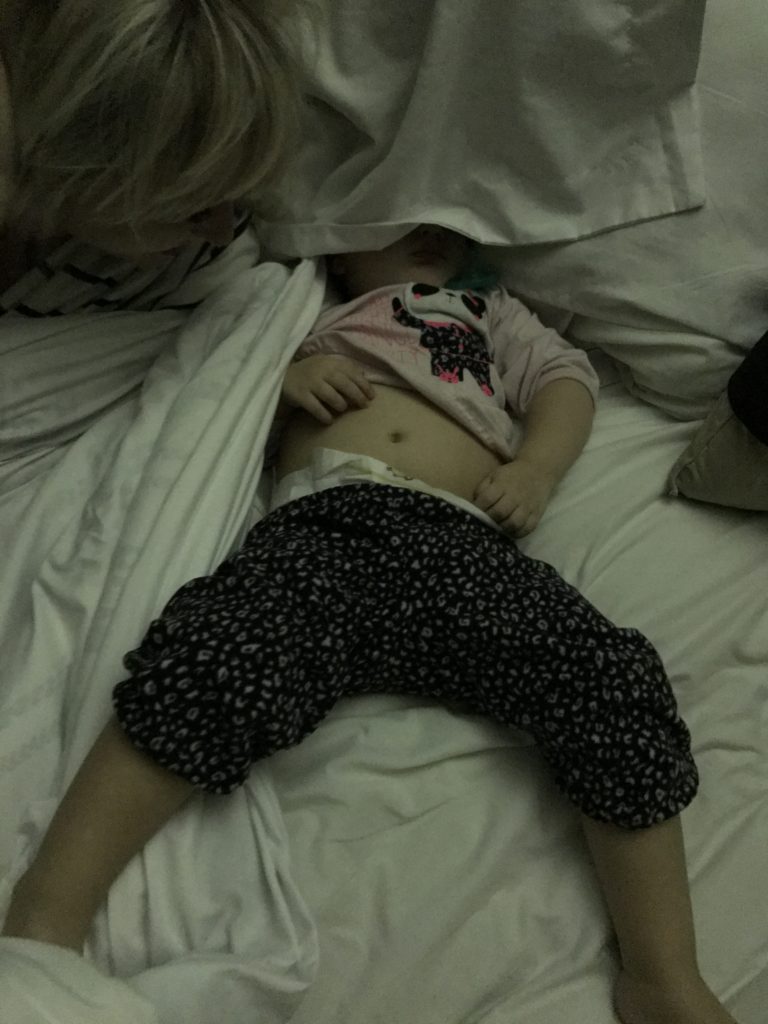 Well, we spent 3 days in the hospital with a brand new baby with RSV. So.
I cannot stop beating myself up for it and I feel so so awful that my baby got sick. I should have been more careful. I mean my word of 2017 was HOME for crying out loud. I should have just kept her home!!!! I know I can't change the past and I should just focus on improving in the future, but it's difficult and weighing me down.
Once again my milk coming in is the worst part of having a baby and made me kind of want to die. At least it was easier this time around.
My favorite dessert spot – The Cocoa Bean – closed it's doors forever. I'll never be over it.
I ate so much garbage while in the hospital and for some reason it made me feel like garbage.
Sleep (or lack thereof), cuddling, nursing, sitting, and working on the hospital couches for 3 days has my back feeling like a tangled necklace in the bottom of a jewelry box.
On My Brain
I kind of feel like my marriage has leveled up with this new baby and the RSV episode. It's hard to describe and obviously very personal, but it's been on my brain constantly. We've both changed individually, and together. Even more than we did when we had Reese. It's so interesting to see, new and comfortable at the same time. We are complicated and difficult people, and it's always been a lot of work for us but I really felt that it's paying off and realized more deeply how much I need Ryan and how complementary we have become to one another.
My postpartum body. I love it so much more this time but I am also wondering if I can get back to where I was or even better. Pregnancy is just such an insane thing. I have done it twice now – my body getting huge and changing nearly head to toe for 9 months. TWICE. I already feel and look smaller at this point than I did even a month after having Reese, which is so encouraging. But my endurance is crap and I'm nervous about easing into workouts again, though I'm craving it so badly. I have 28 days until I can officially be cleared and work out, but I think I'll definitely be exercising before then since I feel so great! Wish me luck.
We finally watched The Hunting Ground on Netflix. The stories and statistics were horrifying and important. It's critical that we talk about rape culture and not pretend that it doesn't exist – or that it doesn't exist here. I have baby girls. I will not stop talking about unhealthy sexist attitudes and toxic masculinity. I want our world to be safer and happier for them.
I am so so tired of everything political, and I know I'm not the only one. Is it white privilege to just duck out and avoid it all? I do care deeply about this country and I think it takes activism and belief to make positive changes. But what can and should I do? How can I wade these troubled waters? Will we ever have peace again? Always, always on my brain.
There are 32 days to April General Conference. I started 5 days ago reading one conference talk a day since there are 37 conference talks from October. This is one of my very favorite traditions to prepare, and those talks gave me much needed strength during our hospital stay.
Do people look at me differently as a mother of two? I definitely see myself differently as a mother of two. More so than a mom of one, weirdly. It felt like a graduation or something that instantly means you are a different title. Tons of time and work and preparing, and then suddenly in an instant you change over to that new upgraded state, never to go back to the "before."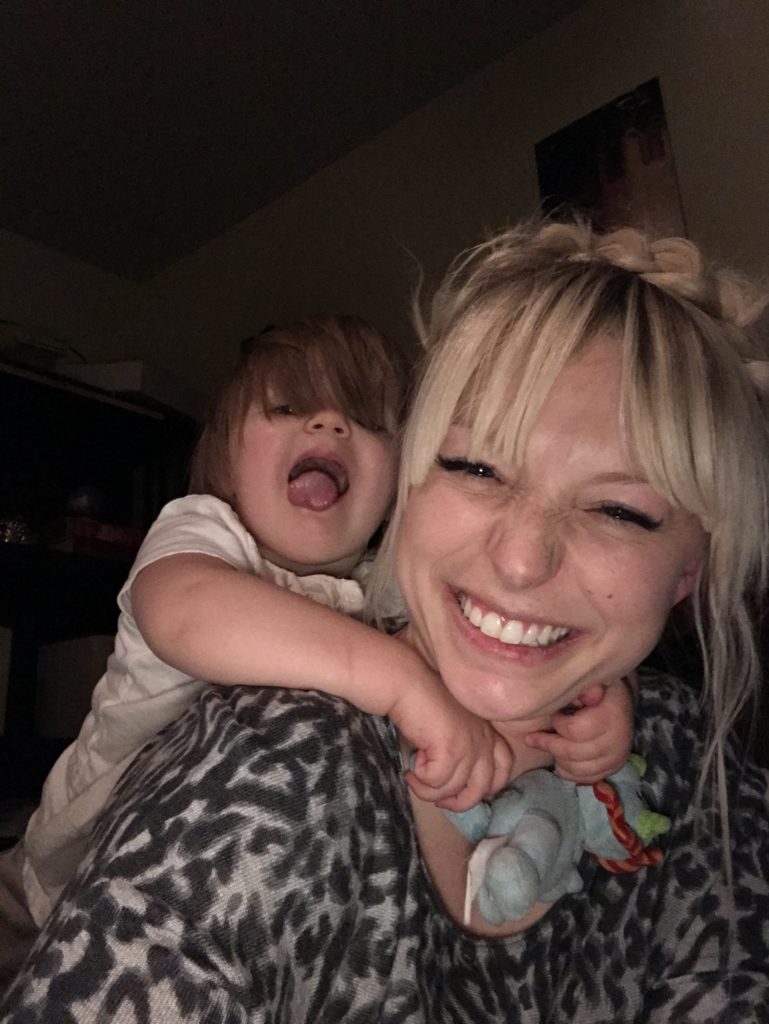 I'm not really sure what March will look like but I am excited. I have enough great things on the calendar to look forward to: taking the Money Method makeup course, our first St. George weekend of the year, working out again, warmer weather, Beauty and the Beast!!!!! But we also don't have tons of concrete plans or requirements, so I can take some more time to adjust, rest, and soak up this precious, precious time.