This is not sponsored – I just took the class and spent a lot of time talking about it with friends and several people have asked about it, so I thought I'd share my thoughts and review it!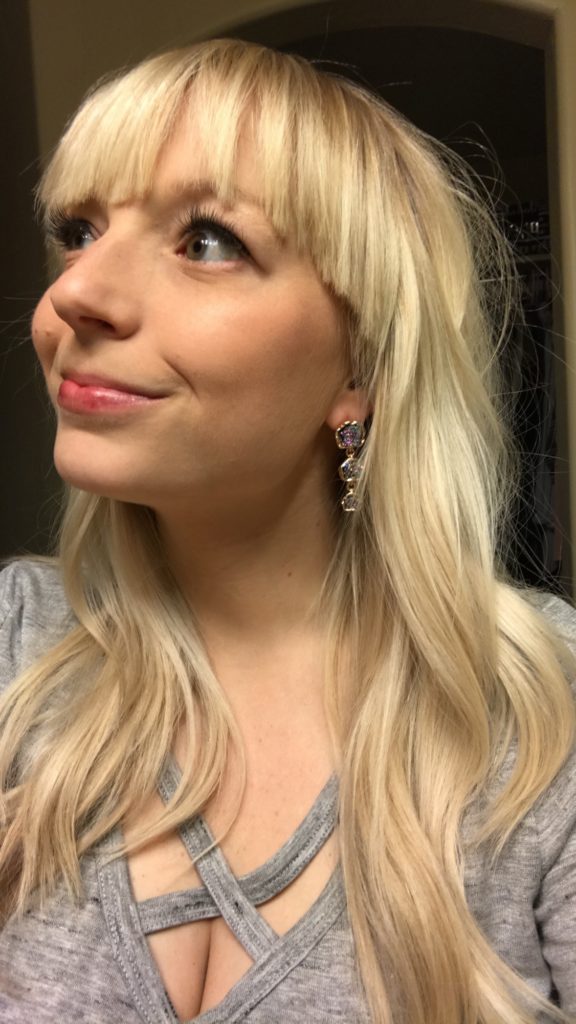 What is the Money Method?
Michelle Money was on the Bachelor. I mean, I guess. Ben's season was my first season watching Bach, so I had no idea who she was other than occasionally seeing her pop up on blogs and social media. She's a makeup artist/beauty icon (?) from Utah who got her fame on the Bachelor, Bach in Paradise, and I think another reality show. To be honest, I really didn't know much about her at all, which I think made me the rare minority. I get the feeling most of her fans and groupies are form her reality TV days.
The Money Method is her $50 2 week makeup course. She uses Facebook groups and Facebook Live to teach her technique to achieve "The Money Look." The entire class is designed around this one "look." It focuses on fundamentals and it is a look that should work for everyone, regardless of face shape, coloring, skin tone, skin type, eye shape, whatever. This is a universal makeup baseline that will work for anyone and everyone.
Each day she did a Facebook Live video focusing on one area or technique (brows, eyes, foundation + concealer, etc) and people could chime in with questions or comments. Her assistants also did product Q&As and demonstrations. She also had lists of her recommended products, often with promo codes, which I liked.
At the beginning of the course you upload a "before" photo, and then at the end of the course you do a "feedback" photo, then an "after" photo. Michelle would go through all of the "feedback" or round 1 photos and give corrections and feedback, then if your final photo was good enough you get "Money Approved."
Self-Help
The thing I didn't realize about this class when I signed up was that it is just as much about self-help as it is makeup. Which is fine. Y'all know I love self-help. But it was a little weird and unexpected. I don't generally turn to a reality TV makeup guru for my self-help, but hey. Every other day her Facebook Live video had nothing to do with makeup – instead she had these little self-help seminars about your thoughts and how you use them basically.
Overall I really liked it. She asks you to think about how much of your time and energy revolves around what other people think. She talks about how we all need to just mind our own business, not other people's. One of the most paradigm-shifting things I learned from it was "what other people think of you is none of your business." I loved that. Very liberating – and true.
But I also felt there were a few issues with it. "Own Your Truth" was one of the self-help topics, and she talks about finally owning, accepting, even verbalizing what your "truth" is – usually something that's hard to admit. The idea is to face reality and accept yourself and improve. But I kind of felt that it quickly got out of hand. She encouraged everyone to go live in the group and "own your truth." I only listened to a few before I had to stop, because it turned into a hurricane of "I'm unhappy in my marriage" "I hate being a mom" "My job is giving me depression." "I have unresolved criminal/sexual/abuse history."
Please don't get me wrong. I do think it is so important to face our realities and stop running from our fears and accept who we are. I was just really uncomfortable with all these strangers sharing such intensely personal stuff. I was even MORE uncomfortable with the blissfully ignorant validation that everyone was giving and getting. I mean women were talking about leaving their husbands and bailing on hard/negative things, and there's just this cascade of people praising them and validating them. It's like when you complain to your girlfriends about your husband once and then it can so easily turn into a husband bash fest? Like that but even more insane because it's strangers all over the country/world who have no background, no knowledge, no investment in you or your life. They certainly aren't malicious. But it didn't feel like the platform for working through your issues.
The Money Tribe
I will say the Money Tribe – the group for each session – is so accepting and loving. No one bashes. Everyone is complimentary and supportive. I liked that I could post my pictures in there and know that people would tell me I'm pretty because they're all so nice. But I also don't ~know these people. I think Michelle has this cool vision of everyone becoming best friends, and a lot of people definitely got that.
A huge part of this course is this kumbaya group hug. I'm partly sarcastic, but partly sincere about that. Everyone is encouraged to get to know one another and become real friends. I really do think that is cool. I am always about females supporting females. I am in no way saying this is bad. I just really did not understand that going into it. I am also very lucky to have a strong and wide circle of a female support group, where I know a lot of women do not. I noticed a lot of the women mentioning that they didn't really have friends or close family or anything like that, so the Money Tribe became that for them, which is cool. I just wasn't really prepared for or interested in becoming besties with 100 random people around the world as part of this course. Many of the women did appear to form lasting connections and friendships with one another. They had a big meetup for locals at the end of the course, and then many of them created their own groups or joined Money Talks.
Money Talks
Money Talks, from what I understood, is basically a way to keep the Tribe going and for her to continue to monetize her passion. I think it's really cool, but I didn't really feel a need to join. Basically you pay like $10 a month for membership in this Money Talks Facebook group, where Michelle will post videos, tutorials, etc. every month. They also do online viewing parties of the Bachelor (lol awesome) and then it's just this big open forum for women to continue talking about makeup and their lives and stuff.
You can only get into this group at the end of a Money Method course, so if I want to join I'll have to take the course again and THEN request to join the group. Which seems weird, but ok. It's your party.
Overall Thoughts
This course was much more than I bargained for. I thought it was just makeup. I only signed up for makeup. I was very surprised to see that it was probably only about 50% or less makeup-focused. Which is fine! It just wasn't what I expected. Lots of self-help. Lots of emotional talk and support. Lots of friendship and connecting. A lot of the time I just found myself confused, thinking "… I'm just here to hear about concealer…"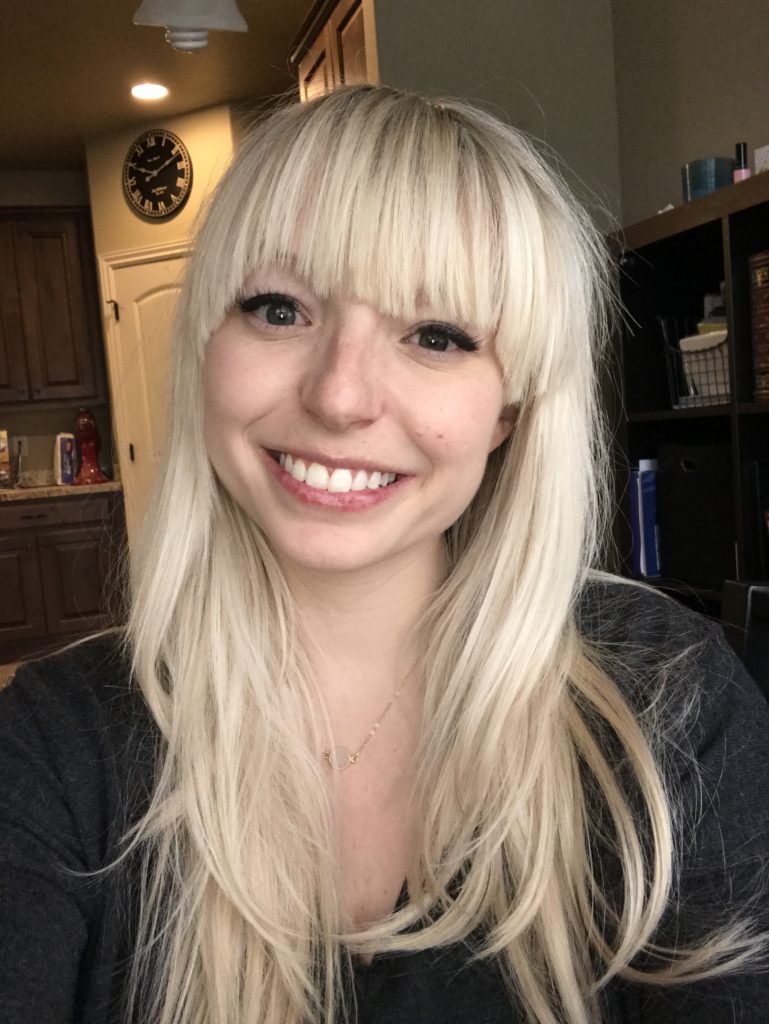 Before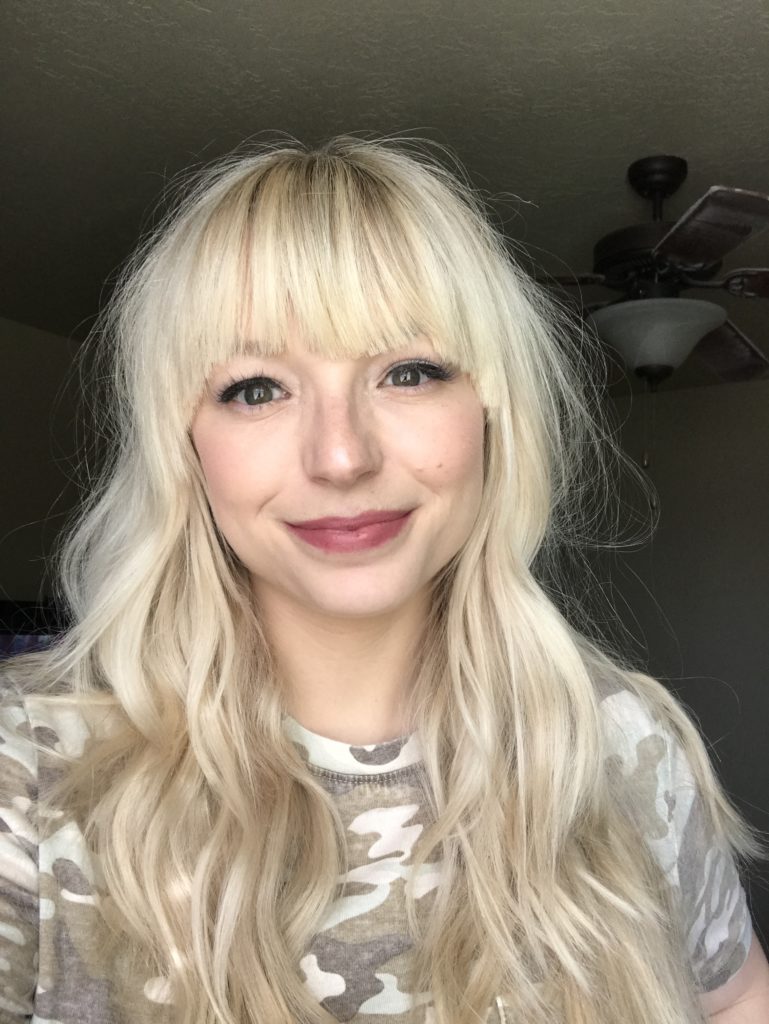 After
A big focus of the course was eyebrows, and I think that's needed. But mine are covered by my bangs and have a pretty good shape on their own, so I basically ignore them most of the time. Another focus was learning to apply strip lashes, but I get extensions so I kind of just skipped that day. At the end of the course I didn't really have much to show for the "before" and "after," but that was ok with me because I wasn't really looking to get my world rocked.
She spent a day talking about skin spa treatments like filler, Botox, etc. Which, for the record, I'm cool with as long as it's done professionally and tastefully. But it did feel just a little bit weird. Partially because there was so much "you're beautiful just the way you are" – yeah, of course you are and you can ~also want Botox, I'm not an idiot. It was just a little funny. And partially because I felt like she was definitely promoting stuff because of sponsorships/trade. Just my opinion.
I realize she can't do everything all the time, but I paid for HER makeup course, so I wish there wasn't as much handed off to her assistants, who didn't seem to know as much as she does.
She is a very open person. She shared a lot of personal and at times inappropriate (in my prudish opinion, to be fair) stuff. Same goes for a lot of the women, because there's such a "safe zone" feel of the Money Tribe. Idk. I just don't need to hear about the intimate details of your love life or body care. Definitely could do without that.
My biggest complaint was probably just how unprofessional she was. I like that she's "real" and this is about like friendships and stuff, but we still paid to take this class. I had 2 kids to juggle while trying to watch 1-2 hours of live video each day. Plus I am super type A. So it bugged me a lot that she was late to get on, she would start and then say "one sec gotta go get some coffee," go off on random tangents, and tell random stories. After the first 2 days I don't think I watched anything else live because it was easier to just watch later when I could skip ahead 20 minutes to where she actually started the content.
While it wasn't two weeks of makeup instruction and technique like I thought, I will say I felt I got my $40 worth (I signed up for email alerts, so I got a $10 off for early sign-up). I learned quite a few things about how to manage my foundation/concealer, which products I wanted to try, and especially got excited about lip colors.
I would recommend this course more for people who say they have no idea what they are doing or where to start with makeup. If you already know how/why to use primer you are probably advanced enough to know most of the stuff already. If  you're looking for more advanced techniques like smokey eyes or contouring – you won't find it here. She teaches one "look" and it's just a simple, pretty, enhanced natural beauty look that you might like for pictures, family events, etc. It's nothing fancy. It's nothing advanced. It's a classic look that works for everyone!
If you have no idea where to start with makeup, or really need a makeup refresher course, or you could benefit from the female support group that this creates – give it a shot!
Or if you just want to talk makeup and learn how to do The Money Look – bring me a Diet Coke and I will teach you for free. Well. Not for free. For the price of a Diet Coke. You get it.