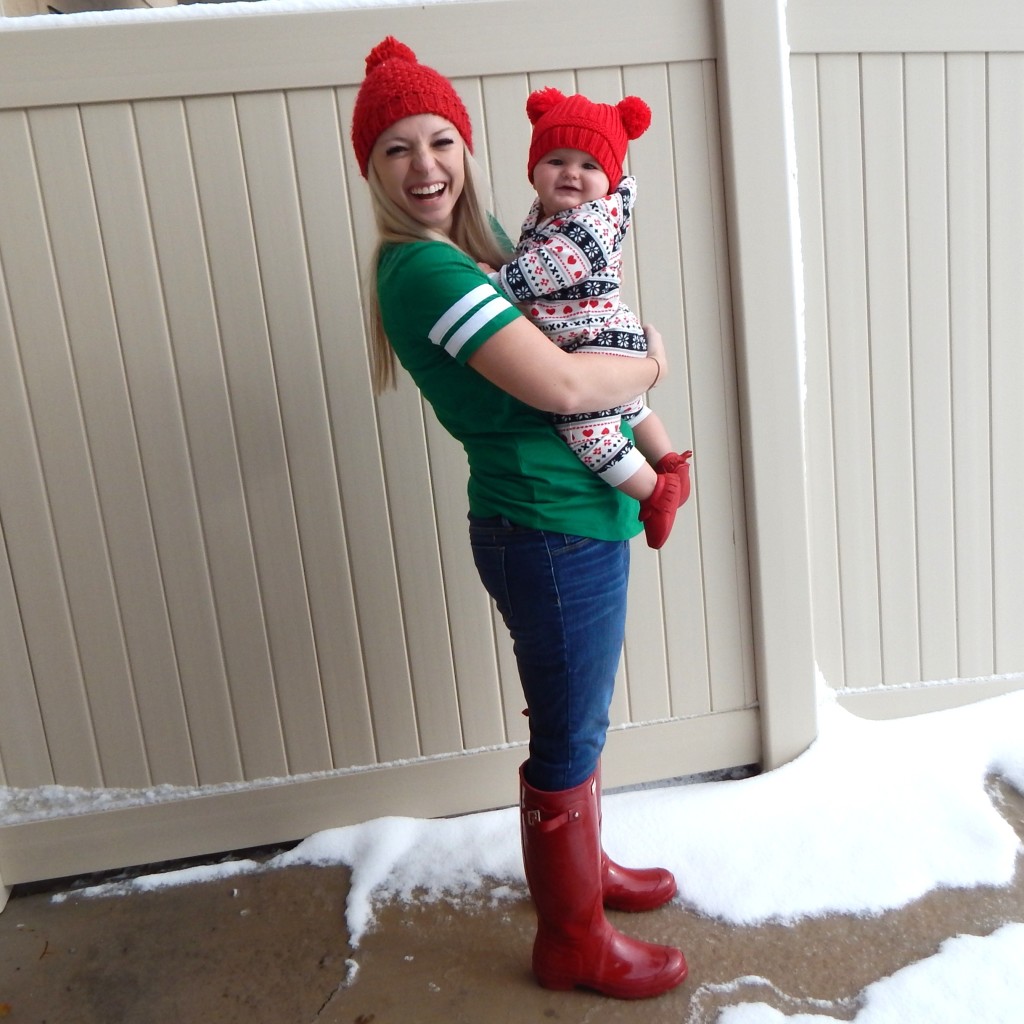 No way snow day! It finally snowed! Now that I don't commute I am all about it. I feel like we haven't had good, clean, fresh, white snow in FOREVER so yesterday was really fun! Reese reacted to it the way she reacts to basically everything new – faint smile for .03 seconds and then total indifference.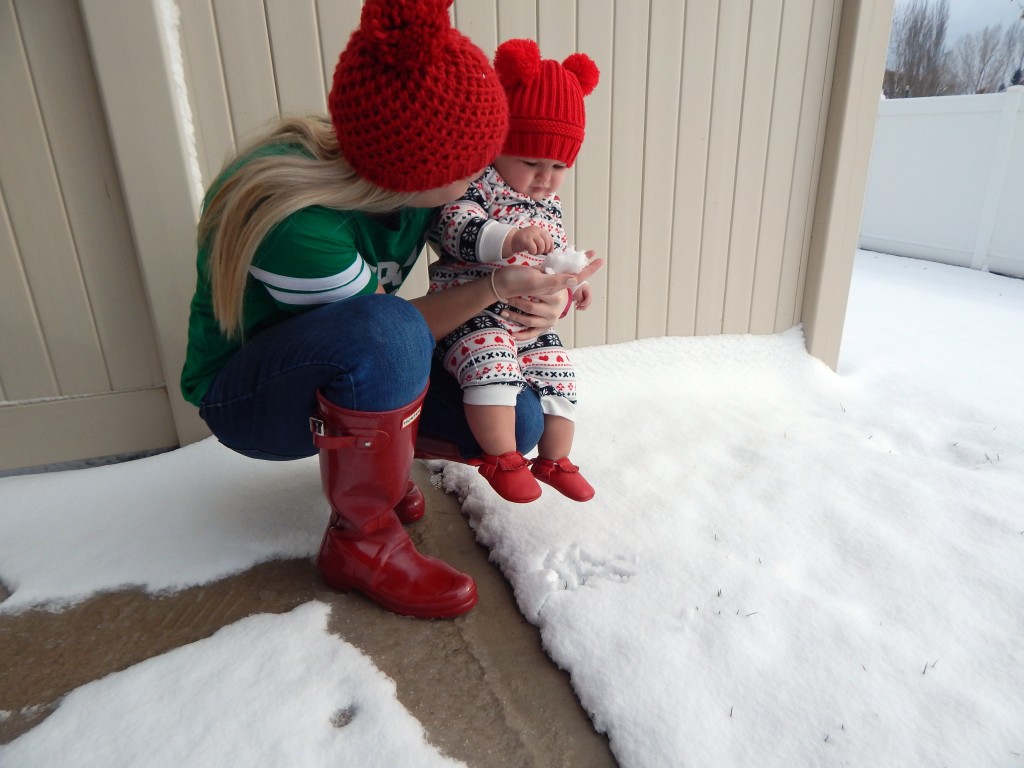 Reese's Fleece Jumper – Target (LOVE), Beanie – Groopdealz, Moccasins – Wright Design Co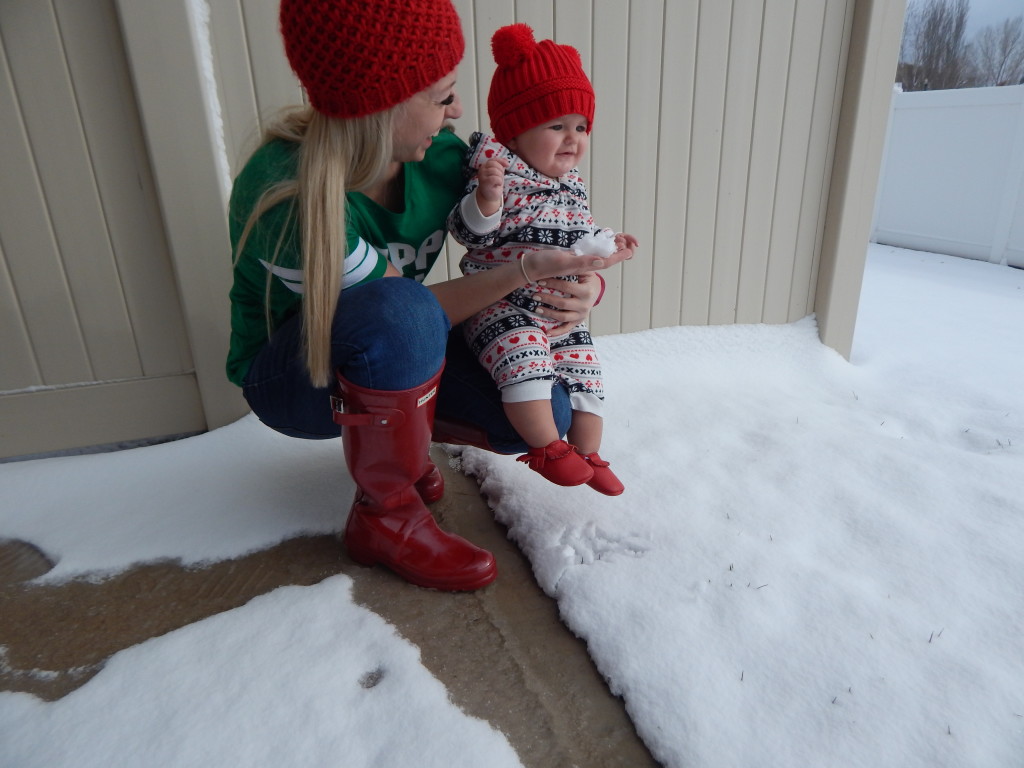 I loved these outfits though! I had these kind of loosely planned for a Snow Day look – or really anything outdoors. I thought this would make a good outfit for walking through Temple Square, going to a light display, or shopping in an outdoor mall like City Creek, Gateway, or Traverse Mountain. (I wore a leather jacket when I was outside today, obvs not just runnin' round in tee sleeves.)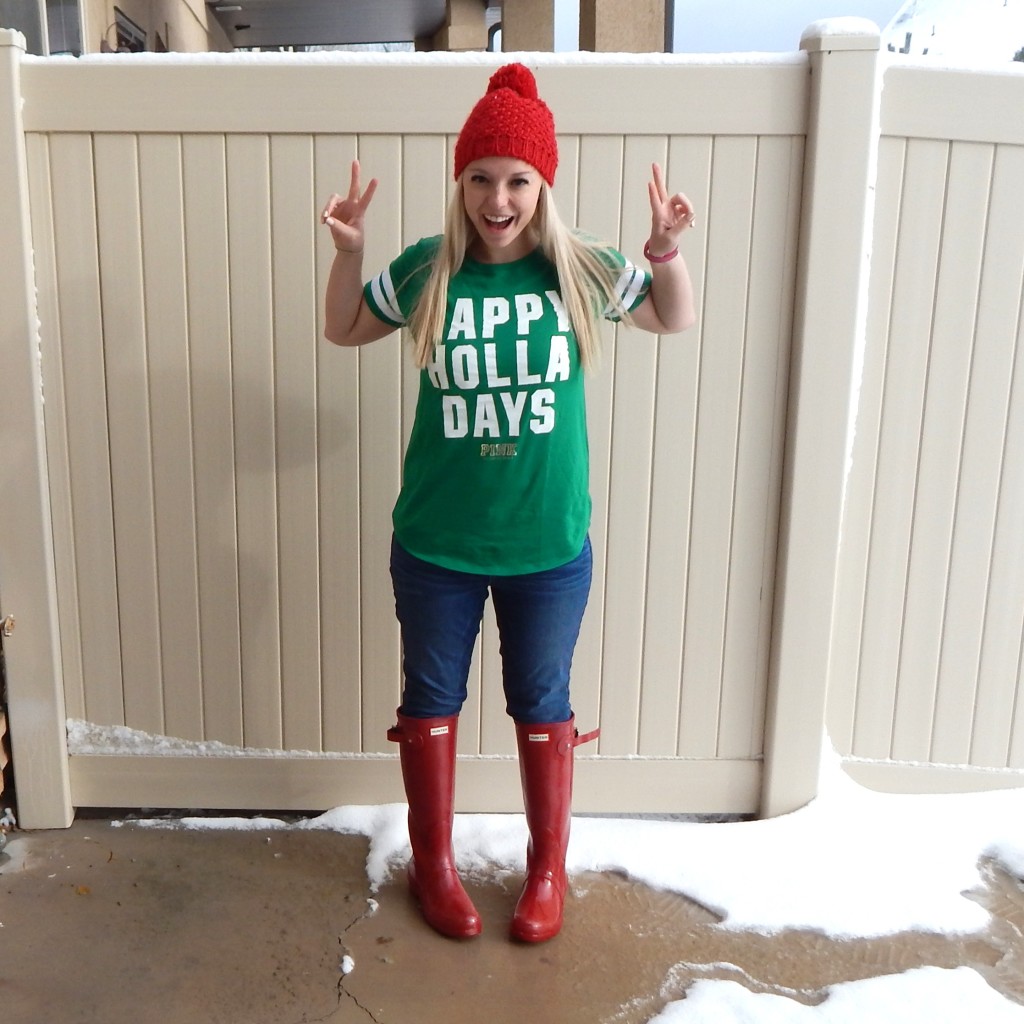 Beanie – Old Navy, Tee – Pink by Victoria's Secret, Jeans – Gap, Boots – Hunter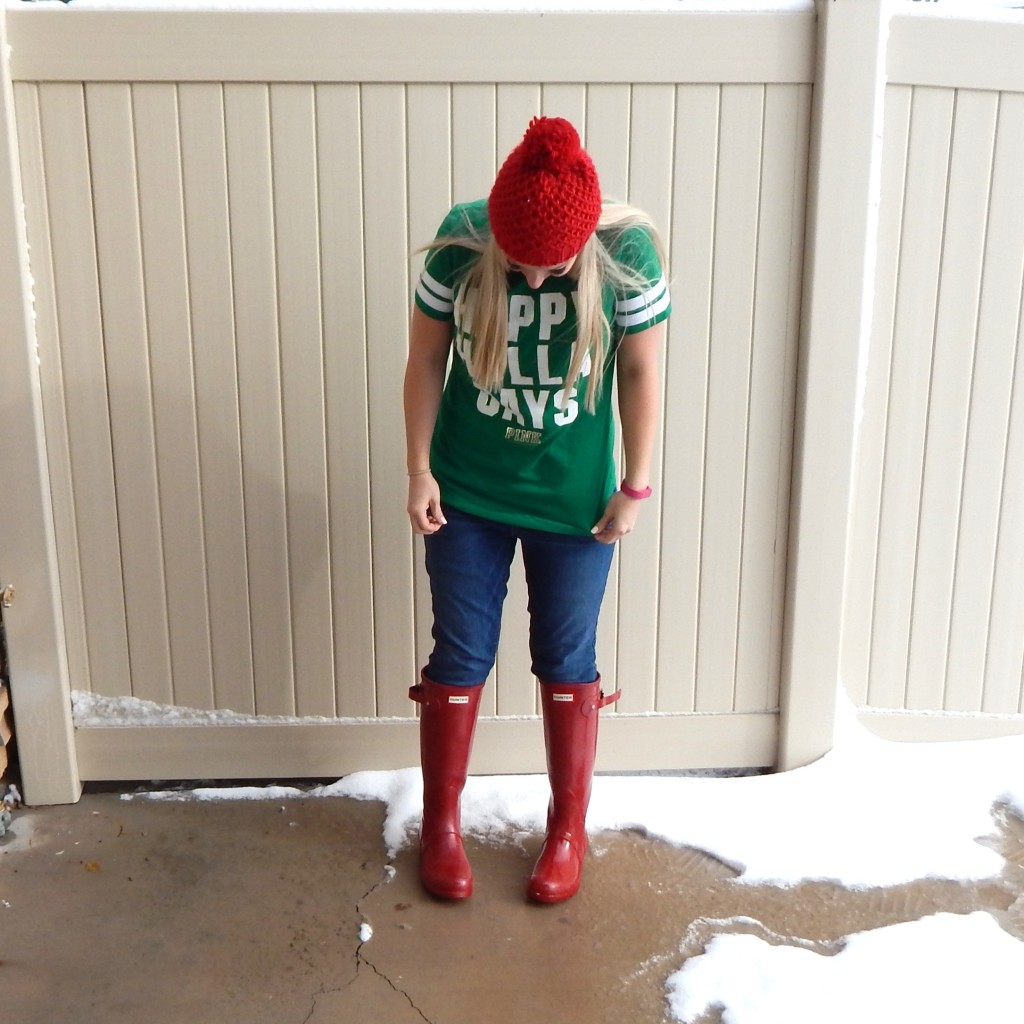 I will probably wear this outfit again because it was so comfy, cozy, and festive. Annnnnnnnd because I wore it for approximately 2 hours maximum to lunch with my friend Bri before I came home, snapped these pics, and immediately fell in bed with Reese to take a 3 hour nap. Sleep when the baby sleeps, right? Even at 10 months, right? Even if you have a ton of freelance work and blogging to do, right?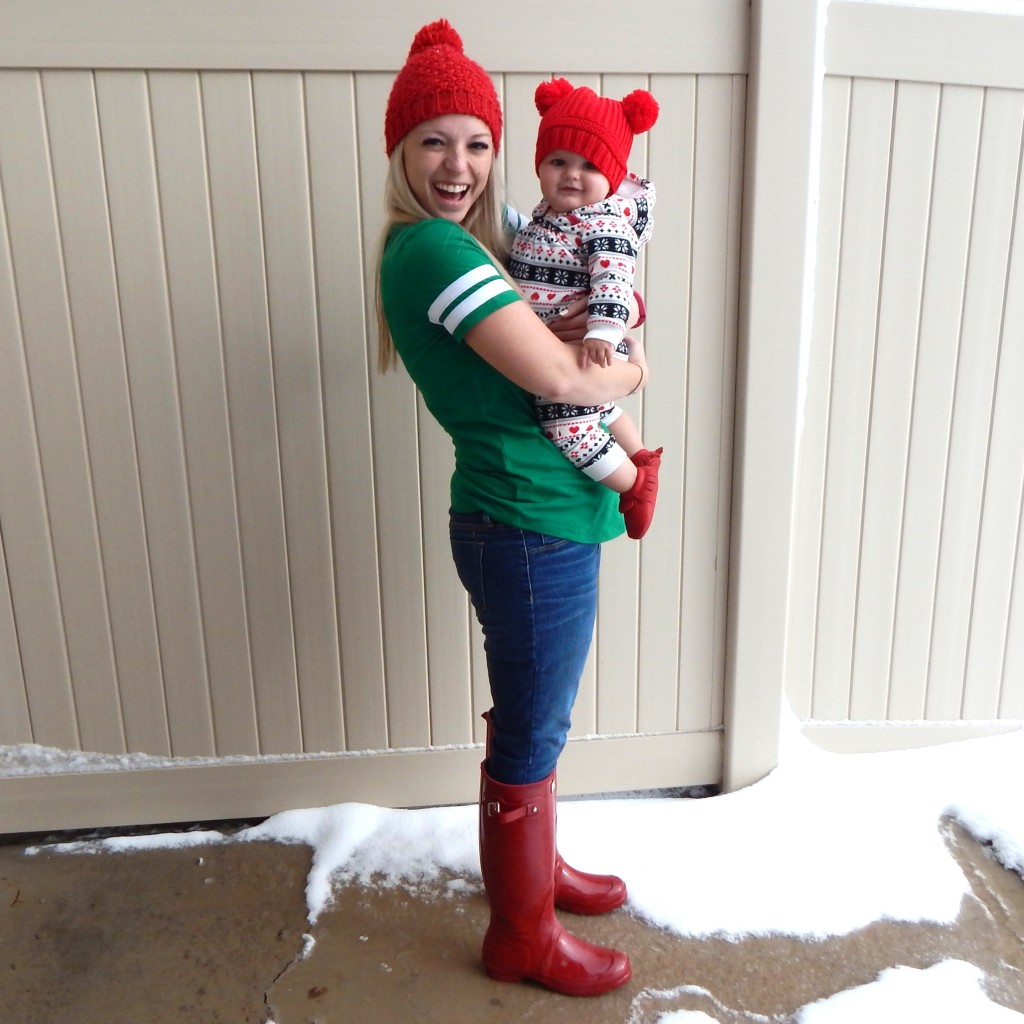 Another thing I've been procrastinating with lately:
Danica's Favorite Christmas Television Episodes on Netflix
The Office
S2:E10
S3:E10
S5:E11
S6:E13
S7:E11-12
S8:E10
S9:E9
Parks & Recreation
New Girl
Arrested Development
Bob's Burgers
Link on up!
Several of my cutie friends have shared their #12OutfitsofChristmas here – check it out!