It started with a giant stuffed panda from a sketchy Chinese website. I knew I wanted a huge stuffed animal for Reese's monthly photos. It's such a cute way to show growth and proportion! I scrolled past teddy bear after teddy bear, none of them looking particularly appealing… until I saw the panda. That was it! It was different, but fit super well with the black/white/gold theme I had planned for her nursery. I loved that giant panda.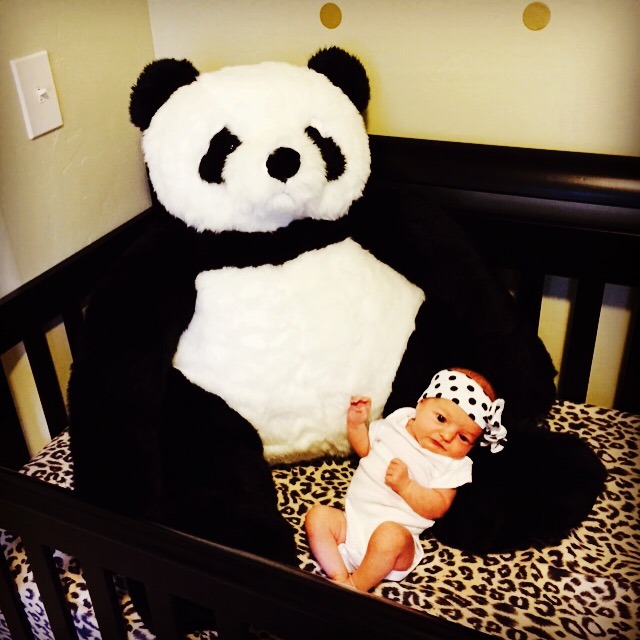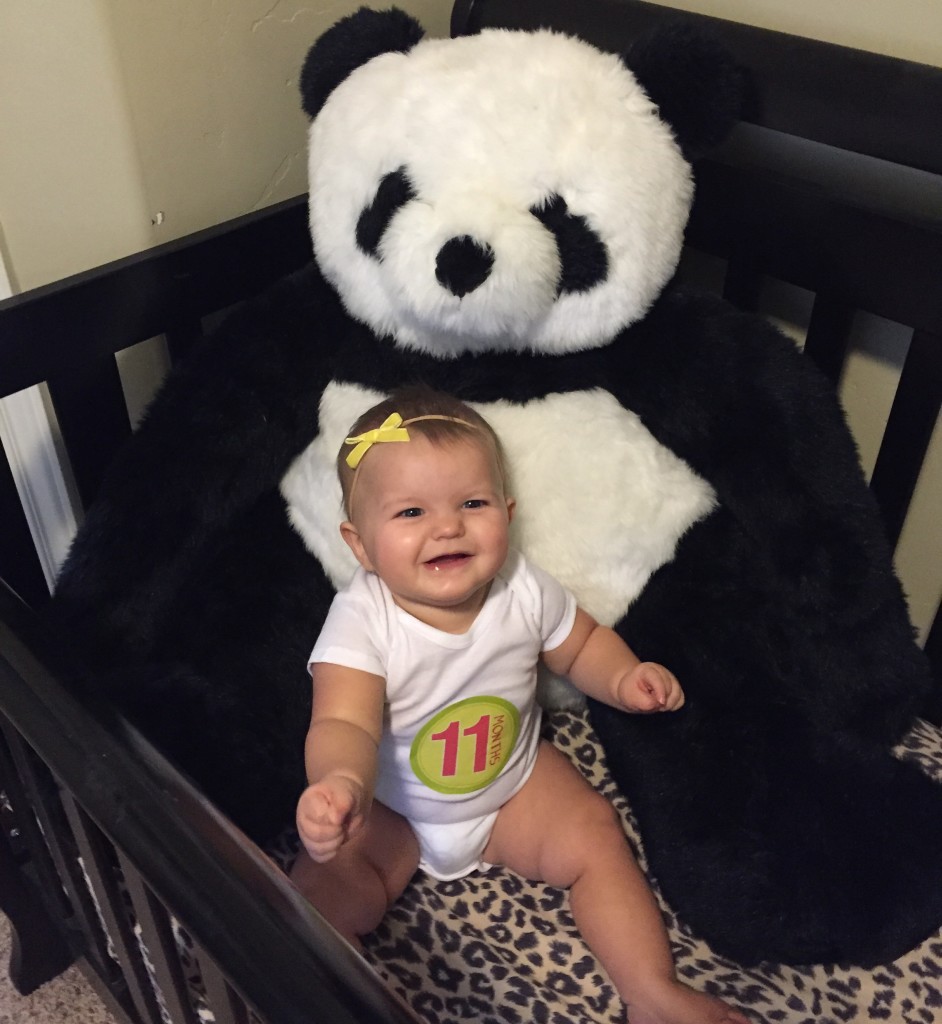 Then I slowly started acquiring panda socks. Panda shoes. Panda jackets. Basically whenever I saw something with a panda on it (as long as was cute, obvs) I bought it. I didn't really mean for it to be a "thing" but it became one.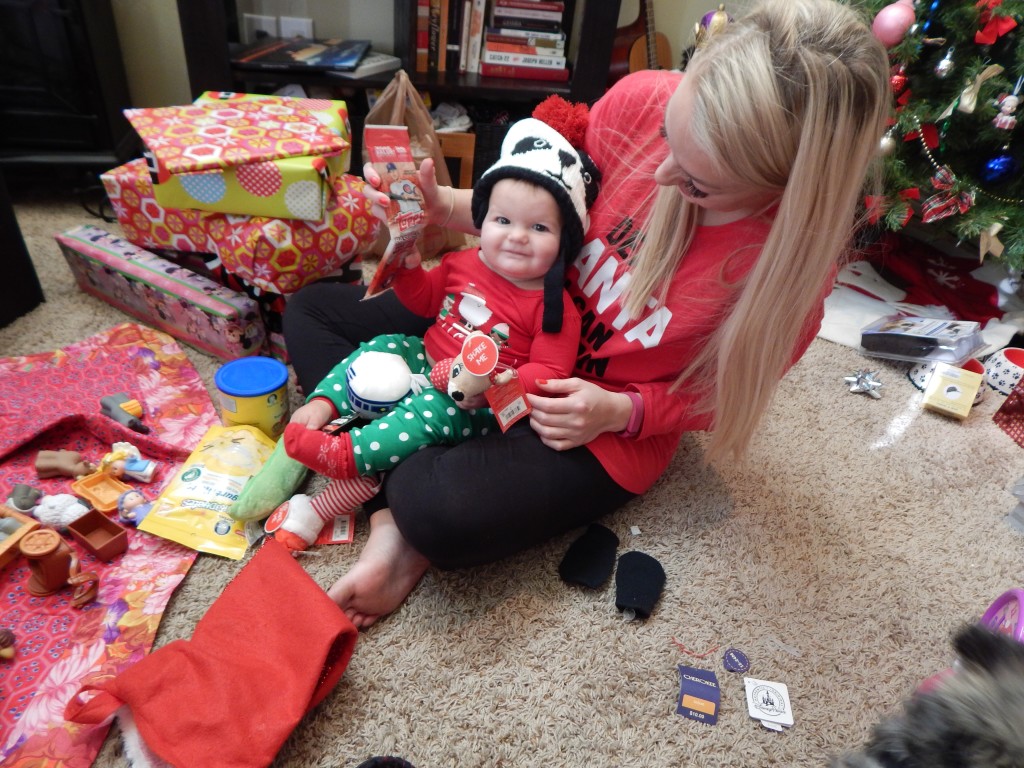 Panda Hat from Target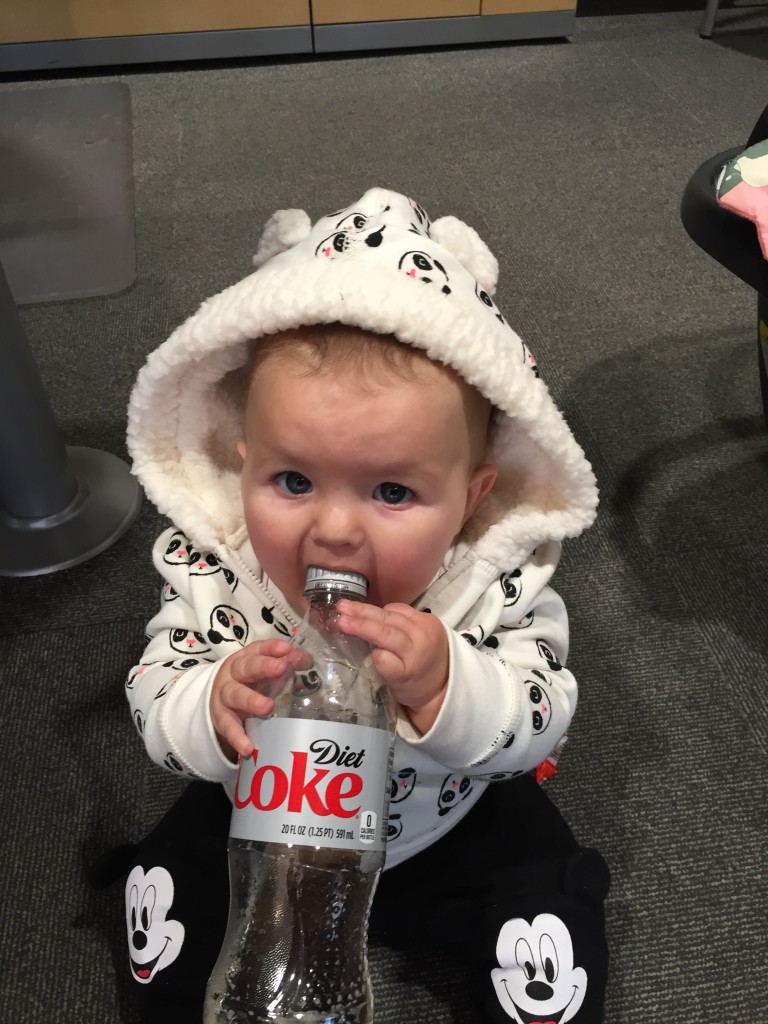 Panda jacket from Target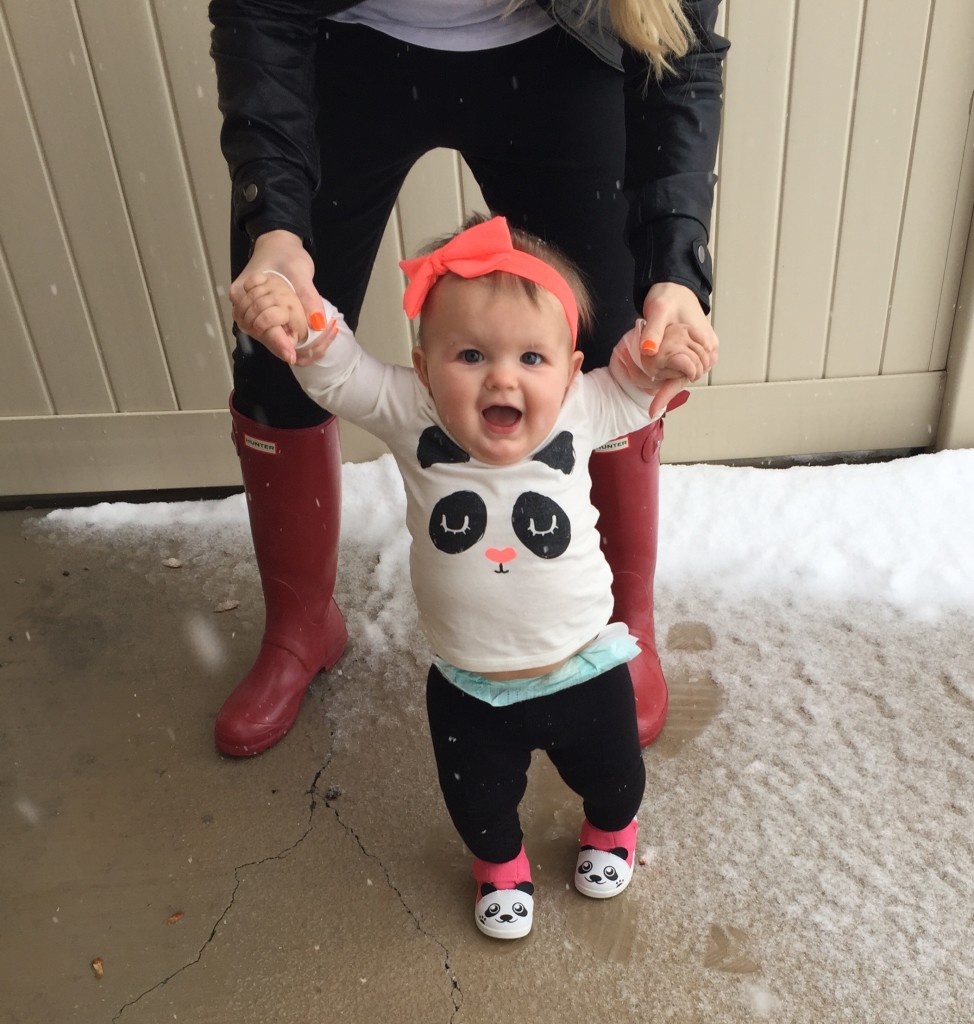 Panda shirt from Target, and we have a blue one from Gymboree LOL but that's for her bday party!! But yeah mostly Target. Thanks for being so Panda-friendly, Target!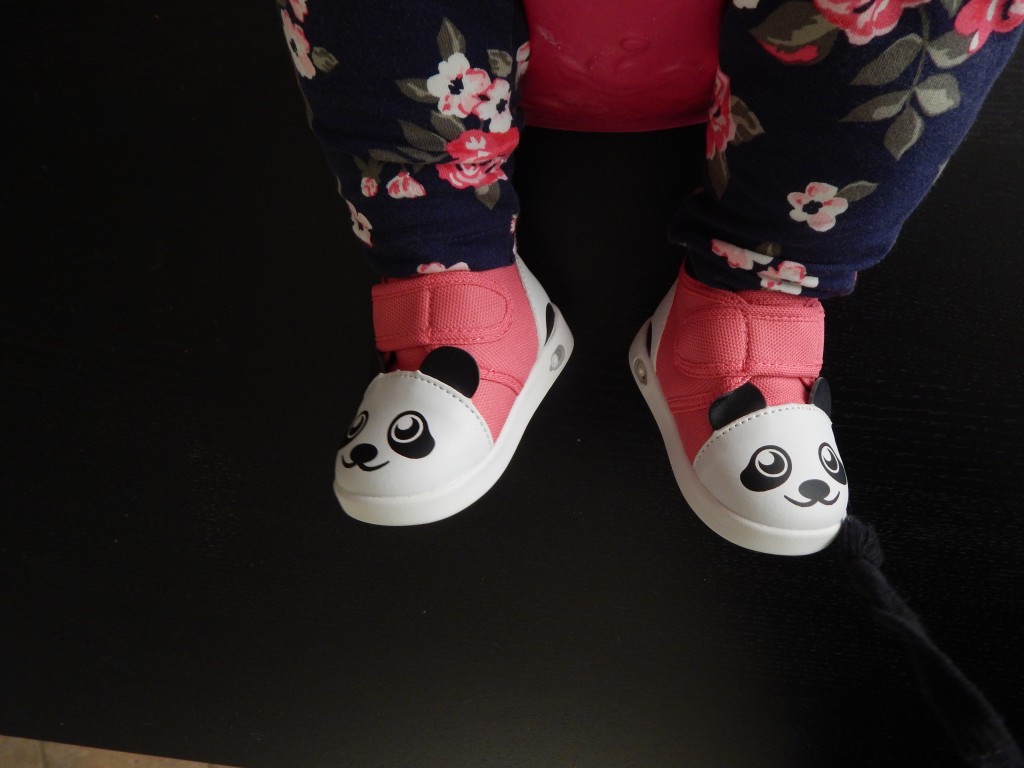 FAVORITE Panda shoes from Ikiki
One night we were laying in bed after Reese had gone to sleep, just talking about her and looking at pictures of her because we missed her. Surprise: if you're not a parent get excited. This kind of psycho-sounding behavior is about to be your normal. I mentioned to The Beard how I had chosen the panda kind of at random, but now it weirdly felt like pandas WERE Reese. It's hard to explain how pandas just seemed to fit her so well.
"Well, yeah. That's her Patronus." – Christopher Ryan Holdaway AKA The Beard
HE was the one who made the Harry Potter reference, everyone. It's important to me that you know that. Yes, I immediately started crying. He was so right. And he was SO applying deep Harry Potter principles to our daily life! Is this what it feels like when your kid bears their testimony for the first time? Is this the most sacrilegious thing I've ever said? Probably.
Your patronus is your spirit animal, but it's also so much more than that. It's indicative of your personality and values, your strengths and weaknesses.
Ron Weasley is the perfect example of this. His patronus is a dog. It's not the most genius or dignified. But it's loyal and loved and persistent and long-suffering and MAN'S BEST FRIEND I'm crying again. It just IS Ron. I'm not really sure what mine is. I usually go with otter just because that's Hermione's and I just feel so… her.
The Beard's is a honeybadger. Guaranteed.
Leslie Knope's is a hummingbird. Obviously.
Elizabeth Bennet's is a fox.
Blair Waldorf's is clearly the queen bee. Easy.
I feel like Michael Scott is a raccoon. Dumb, but smart when it comes to getting what they want. Sneaks into everything. Goofy and messy. Generally disliked but hilarious to watch.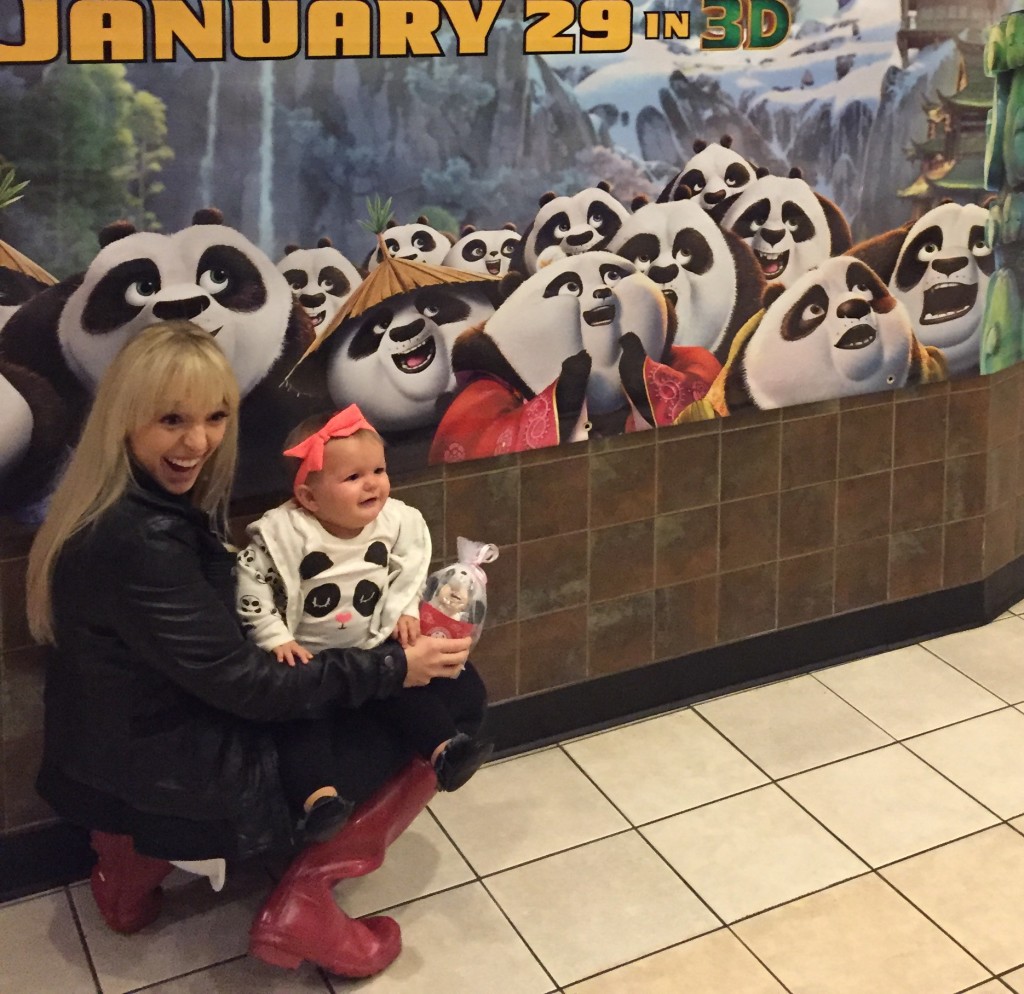 And Reese IS a panda. She's mellow and happy. Roly-poly. Warm and sleepy. When we took her to see Kung Fu Panda 3 we were just DYING because basically everything in the panda village WAS Reese. She had literally learned to roll herself off the bed or couch sideways JUST LIKE THEY DO. It's crazy.
And then yesterday The Beard got a mysterious package and disappeared upstairs with Reese. This is what he came down with: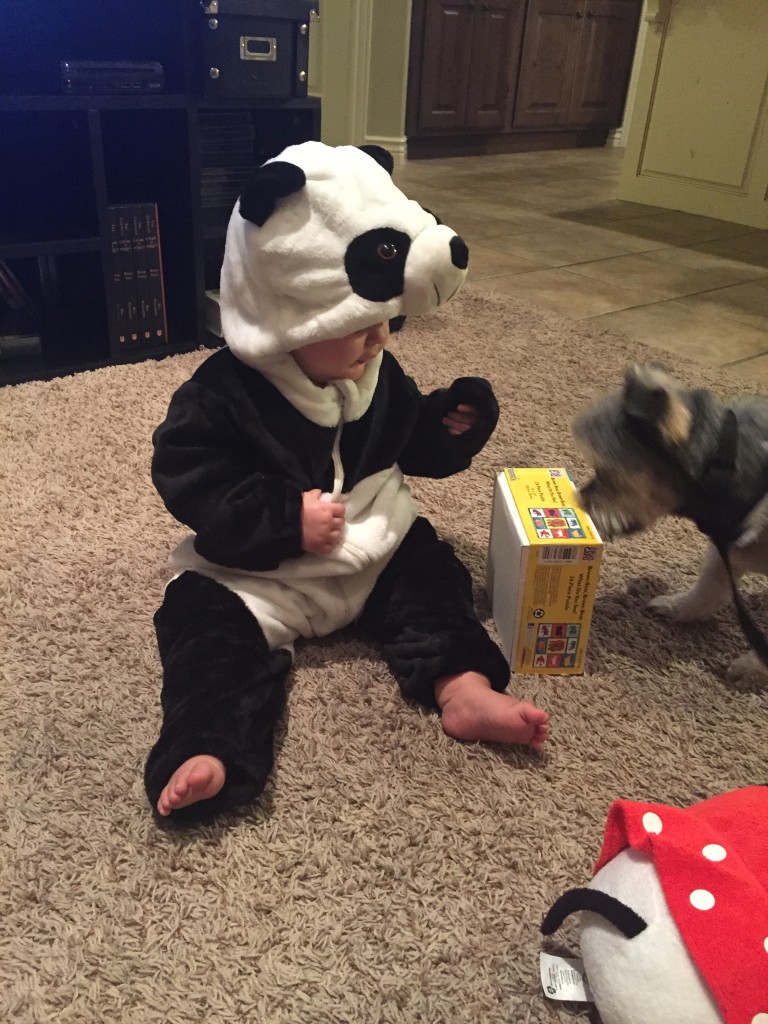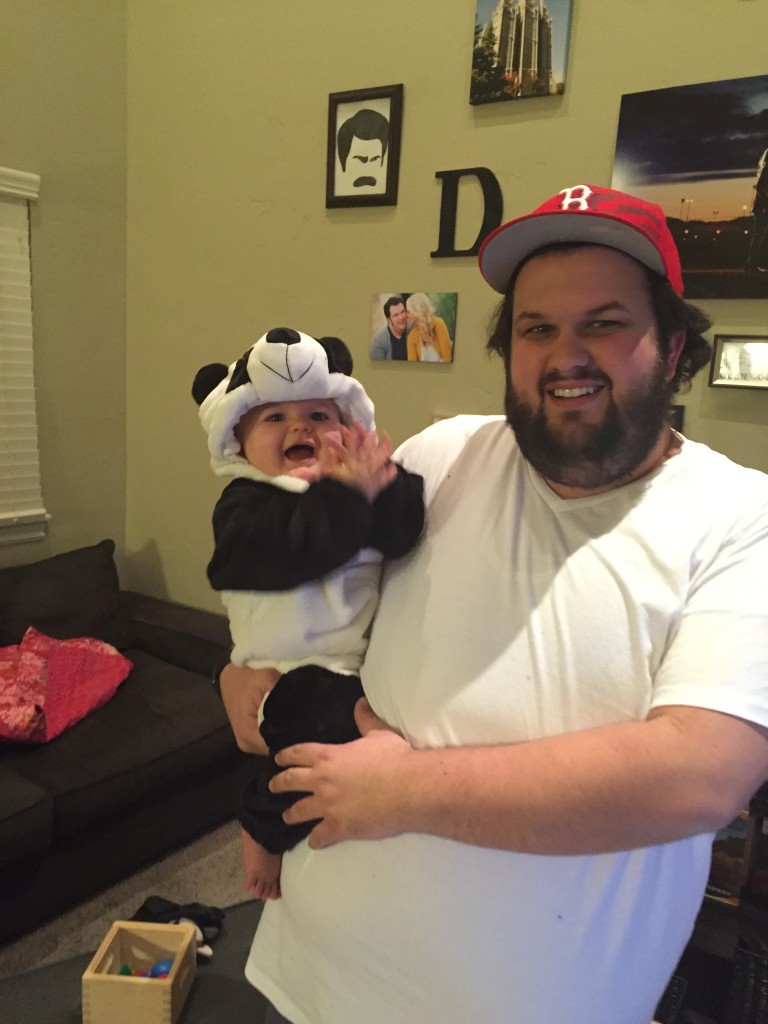 It's for her birthday party tomorrow but he just couldn't wait one second longer. And I'm so glad he didn't because we literally LOLed for the better part of an hour. That's my lil panda.
Pandas are Reese's thing forever, and I love it so much. I can't wait to figure out Patronus' for future children. We'll get them a giant stuffed animal of their Patronus, keep an eye out for clothing, books and toys of their patronus, and learn a little more about our little children through their patronus qualities.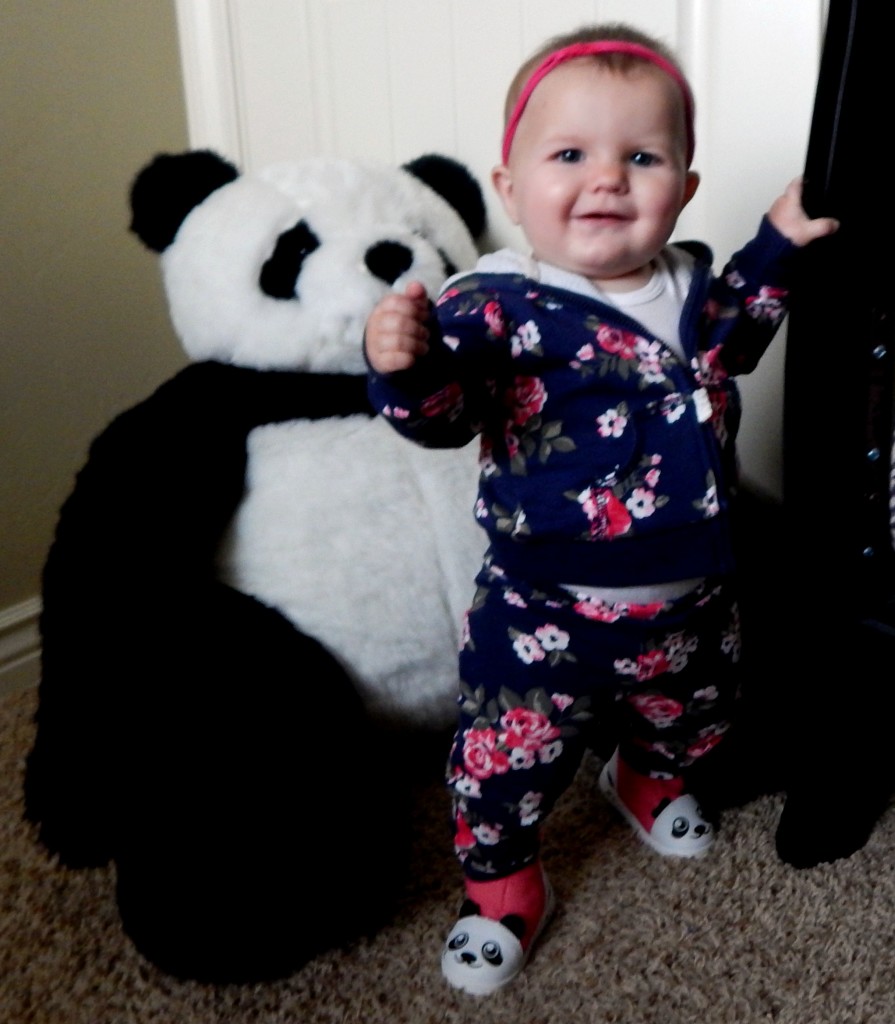 But for now it's all pandas, all the time. Stay tuned for Reese's Panda Party for her birthday. Pandas love to eat cake. 🙂