I might be the only one reading and liking my GBOMB and Music Monday Motivation posts and I'm semi sorry about that. But as someone who doesn't journal it has become a solid way to track and remember how I've been doing. These posts are every month, and I take a minute to just sit down, chill and think about the month ahead and the month behind. Its where I see progress and healthy comparison.
And I'm stoked because I feel so so SO much better in April than I did in March, February, or January. I think my medication is finally working, it's warming up outside, I'm reading like a fiend, planning several fun upcoming trips… Ah April. Thanks.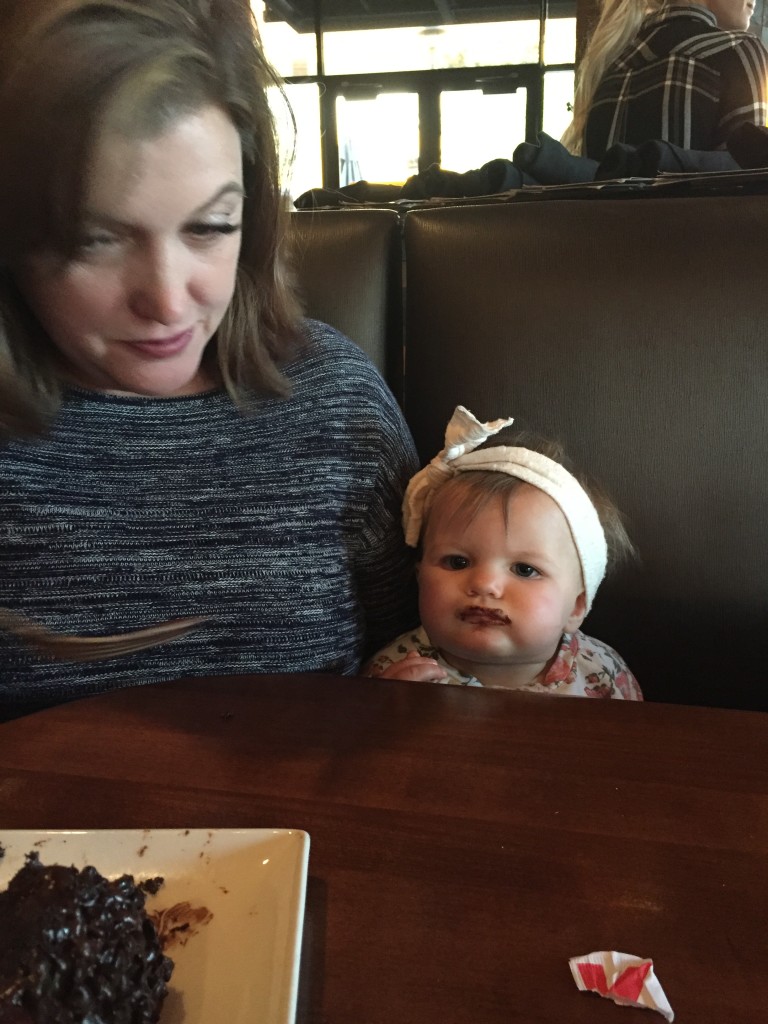 Good
I discovered Rainbow Rowell and haven't looked back. I've read Attachments, Eleanor & Park, and Landline all in the last 3 weeks. I'll spare you the reviews – they're coming next week with the Books I Read post. But suffice it to say I'm now a bona fide Rainbow Rowell fan.
Reading, man. It just saves lives. And creates them.
Unbreakable Kimmy Schmidt Season Two!!!!!!
I landed two new freelance contracts in the past week!!!
I'm headed out on a girls trip to Arizona next week and I can't wait. Sun, pools, Diet Coke, Reese in jelly shoes. Ahhhhh!
Bad
I tried a spending fast and I'm terrible at it. Also I am terrible at estimating how frugal I can be. I do love the math of budgeting though.
In related news I need to learn how to grocery shop and cook better. We somehow eat out too much AND spend too much on groceries. Tips and tricks appreciated.
I gained back a couple of pounds. Between Easter and Conference weekend I ate a lot of crap and my exercising took a backseat.
My job as a mom now has evolved into walking around behind Reese and putting everything back where it was. It's usually fun! Until about 5 pm and then I'm like "Ok when will Dad be home? If I have to pickup the Tupperware one more time… Well. I'm not gonna."
On My Brain
Twice now a big black dog has harassed/attacked Glen Coco in our backyard. I'm not sure what to do about it if I see him again. He's huge and never on a leash, although both times the owner was nearby. Unless it's with teenagers I am VERY non-confrontational. That being said? Leave my little d00sh alone!!!!!
I'm having a lot of feelings about the Diet Coke rebrand. Why would you ever lose these silver cans? You are the best branded company in the entire world. And Diet Coke SHOULD be branded differently! It's marketed to a completely different audience than your Coca Cola crowd. I mean, whatever. I'm still gonna drink it. Obvs.
The BYU sexual assault drama has been a complex issue for me. Deep down I completely support the Honor Code. It can be obnoxious and over the top but it keeps us safe. It prevents situations that could result in big mistakes or sexual assault. Does it prevent ALL sexual assault? Definitely not. And BYU Campus has got to be the most sexually frustrated area on planet earth. I support BYU and the Honor Code, but I agree that it can place undue blame on the victims. Victims should not be blamed, and even if they did break the Honor Code to put themselves in the situations where they were sexually assaulted the blame MUST be on the rapist. The small amount of blame that can be attributed to the victim ends up protecting the rapist and preventing reporting the assault. More and more girls (and guys too!) will be assaulted because the first girl was too scared to  report the assault since she was in the boy's room when he didn't listen to her saying "No." I am glad everyone is talking about this. I'm glad BYU is addressing it. I have full faith and confidence in the university to make positive changes to protect the victims of sexual assault. Please report your sexual assaults and be there for the victims of sexual assault. Call people out for rape jokes or slut shaming. Encourage respect for girls – and everyone!
Harriet Tubman is replacing Andrew Jackson on the $20 and I am so excited! A woman! A woman of color! A woman of color who changed the world!!! This is so great you guys!!!!!!!