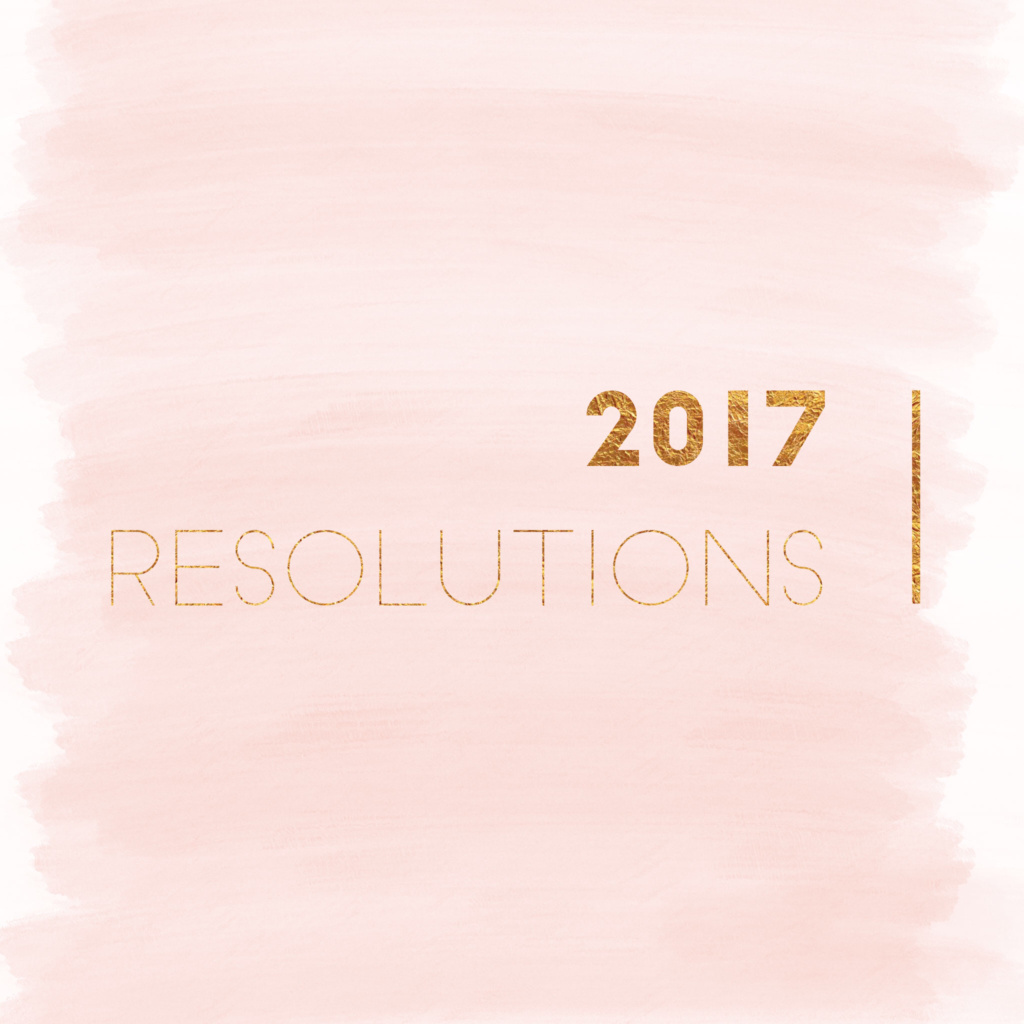 This year feels a lot like 2015, when I was pregnant with Reese. I was hesitant to set resolutions, or at least to make them too specific, because I had no idea what the year would look like. I kind of expected having a baby to change my world in a revolutionary way. And it ~kind of did, but it was also easier and a billion percent better than I expected. Typical Danica. Set yourself up for a worst-case-scenario and then just live pleasantly surprised that everything keeps spinning.
Based on what I understand from friends, family, and the all-knowing interwebs, this change to TWO kids is a humungous one, and often much harder than the jump from 0-1 kid. So once again I'm staring down the barrel of a new year, excited but also hesitant to make big or specific commitments because I might be about to get my #*$ kicked.
I'm a big believer in setting resolutions that stretch you, of course, but also that are A. fun and B. achievable. Setting yourself up for failure (or forcing yourself to do something you hate daily) is arguably the worst possible way to begin a new year. I'm an Upholder (go read Better than Before! Just do it!), which means I feel an intense mental/emotional/social need to live up to expectations and standards which are sometimes arbitrarily set. So while many people straight up forget their New Year's Resolutions, I poignantly remember them monthly and beat myself up. Hence my fear of setting a goal that will be rendered impossible or incredibly difficult by the huge life change that is only 6-7 weeks away.
That's why my primary focus will be on my word of 2017: Home. It's a pretty safe bet that those things will be the most important to me, whether this new baby rocks my world or not. Those are the things I want to do no matter what happens. HOME will guide most of my intention and action this year. But I still need some resolutions! Some concrete, planned, achievable goals to add the structure to 2017. If HOME is the spine, these resolutions are the rest of the skeleton.
2017 Resolutions
Blog: 2x a week. I've been counting down to this! Doing 3x a week for 2016 was the perfect stretch for me, and I don't feel the least bit bad cutting it down to 2x a week. I'll see you here on Tuesdays and Thursdays.
Read: 3 books a month. I LOVED this resolution last year, and I'm sticking to it. It's the perfect amount for me. Achievable, but requires some conscious planning/stretching. If you are looking to read more in 2017 then check out my post about how to develop the habit easily (and for free I might add!).
HPBC: Quarterly. I have mixed feelings about this one. I'm a control freak, so pulling back scares me. I'm worried the club will disintegrate without me planning or creating events every month. At the same time, a lot of the events last year added extra stress to my life, and now I'll have 2 kids!! It will be nice to put all of my effort into 4 or 5 events, and it's been fun to open it up for other book club members to take months and plan their own events.
Scripture Study: Follow a weekly schedule that includes the upcoming Sunday School lesson (D&C), the upcoming Relief Society lesson (Teaching of Gordon B Hinckley YASSSS or a "Teachings for Our Time" conference talk), church manuals (I'm tackling Marriage & Family first, then Teaching, No Greater Call!), the current issue of the Ensign, and a day for personalized/topical study. I might share more about this in another post because I'm particularly jazzed about it. I started this routine when I started attending Sunday School & Relief Society regularly when Reese started nursery, and it's made a huge difference.
Adventure Days: 1x a week. This is the dumbest name for this, so actually my first resolution is to find a better name for it. Essentially, I want to go on a planned/scheduled outing of some type with my girls every week. This serves a lot of purposes – it will help us get out of the house on hard weeks, and also help me stay HOME more easily during the week, if that makes sense. Having a planned day that we're gonna go to the park with friends or to the Thanksgiving Point museums (I got a pass for Christmas! Let's go!!!!) will give me a day to get showered and dressed, make plans, and venture out with my girls, and will also make it easier to be like "Ok we're home all day today and tomorrow. Let's get stuff done and clean and shiz, then we're partying with our friends on Thursday!!!" I'm already working on my list of at least 52 options to try. 🙂
Work: only when babies are asleep/dad's home, as much as possible. It's a lesson I learned over and over last year. My writing is done in short bursts, so even if worst case scenario I have to write it before bed when everyone else is asleep it usually only takes me 30-60 minutes. But with the distraction of a toddler (and new baby!!!) that 30-60 minutes rapidly turns into 2 hours, and limits the precious interaction time I get with my kids (KIDS!!!).
"Don't Poke Holes": This is hard to quantify, but it's very important and has been on my mind for a while. I might need another blog post for this one, too. In 2016 some of the biggest pains, discomforts, embarrassments, and mistakes of my year were due to poking holes. Whether it was me poking holes in other people's lives or people poking them in mine, the concept just became very clear to me. It felt like sometimes we hear what people say, see what people do, watch what makes people happy or excited and then we feel this urgent and pressing need to instantly poke holes in it. "Oh you like this? Well did you know that it ~actually is…" "I like her but have you seen that she does _________ with her kids? Yikes." "So what stupid thing did he have to say this time?" I do it constantly! Even when I learned firsthand this year how much it hurt to have people do it to me. Even when they were wrong. Even when they were right. What does it benefit me to poke holes in other people's lives and loves and choices and methods? Really, nothing. So I'm adopting this mantra in 2017. Don't poke holes, Danica. LET PPL LIVE.
BUY. A. HOUSE. We're doing it. For real. This year. It's happening. There are a lot of moving pieces to this one that are in the works. Budgets, debt plans, savings, research, side hustles, and more. This year we'll be a family of four and we'll be ringing in 2018 in a home that is ours. <3
Meal Plan: Our biggest downfall when it comes to budgeting, eating healthy, me learning to cook, and just failing in general has come with our persistent goal to "eat at home more." As much as I love planning, The Beard hates it. We also have lots of family and friends with whom we love to eat out. I'd buy stuff for meals I wanted to make at some point during the week, but then we'd get a call from our friends or decide we were too tired to cook (lol) and go out. FOUR NIGHTS IN A ROW. We're just terrible at it. So with a home to buy and the life change of having TWO kids, now is the perfect time to kick that habit and start a new one. We have new cookbooks, a bunch of meal prepping options, and I'm already in full swing of meal planning. Domestic AF.
Lose Baby Weight by August/7 months postpartum: Last time around I hit my pre-pregnancy weight by Reese's 8 month mark in September, and I remember thinking "that really wasn't that bad; I could have done it faster if I had just been more dedicated/started earlier." I have gained less this time around, I'm gonna breastfeed longer, I know what works for me exercise/diet-wise, and we're taking an epic family vacation in September. I'd like to hit my pre-pregnancy weight in August and celebrate with a new swimsuit and some new clothes for the trip. 🙂
Reese Time: I wrote about this with my Home post, but I am going to shoot for Reading Time, Creative Time, Outside Time with Reese every day. It won't always happen, but it's a great little trio to shoot for every day. And I've decided that if we've done all 3 I can hand her the iPad with absolutely, positively no guilt. It's a rule.