I feel like I've been talking constantly about books lately. Summer is just the best because people are reading more at the pool, on vacations, while kids play at the park, when you don't have class & homework… it's just a dream. We still have a solid month or more of summer, and while I wish I would have planned this better and posted it earlier in the season – better late than never!
Maybe you're in a reading kick like me and can't get enough to read right now. Or maybe you've done absolutely no reading this summer and really want to. Maybe you have some trips coming up and need to fill your library holds lists or take a quick jaunt about Barnes & Noble. Idk. I don't know your life.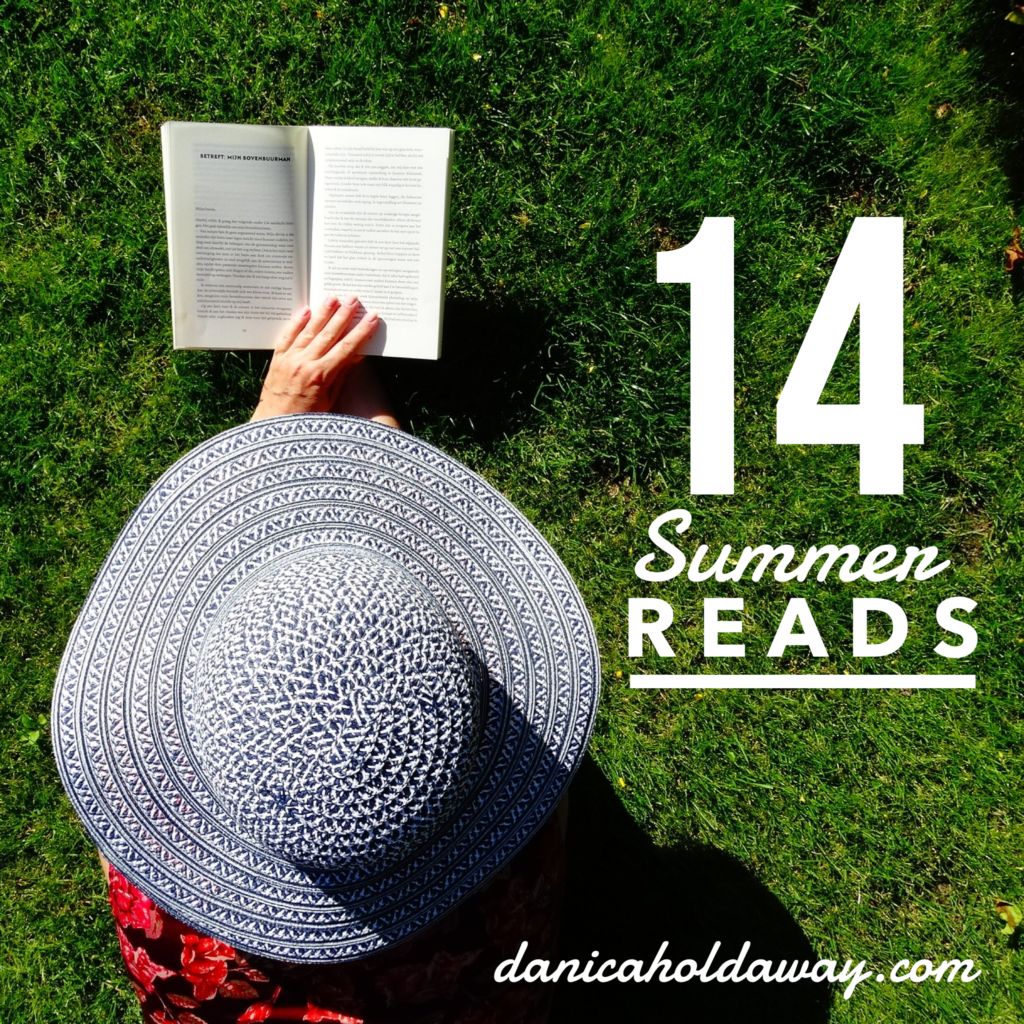 But I am here today to share some books that I absolutely love and wish everyone would read. (FYI: the Amazon links are affiliate.) Some are old school. Some are new. Some I haven't actually read yet, but plan to before summer's gone. Let's get readin, fam.
YA Fiction
Illuminae
This freaking book guys!!!! It's zombies, spaceships, espionage, hacking, romance, war, and social media all in one. It is so so so so so so so good. And the sequel Gemina is out, so you can blaze right through both of them.
Harry Potter and the Sorcerer's Stone
Listen. I know if you haven't read this by now you are pretty set in your ways. But it is the 20th anniversary of this great book that started it all, and it's Harry's birthday in 2 weeks. I can't urge you strongly enough to read or re-read this magnificent book. Jim Dale's audiobook version is particularly amazing for road trips with families of all ages and sizes.
Religion
Tattoos on the Heart

This is my most recent read and it had me laughing, crying, experiencing breakthroughs, feeling compassion, and wanting to do better. It's all about a Jesuit priest who has devoted his life to working with gang members in the toughest part of LA. It is absolutely incredible.
100 Birds Taught Me To Fly
I still need to process and post more about this, but this is the book I'd recommend for any young adult Mormon. Especially if you read it in pieces, so you can feel and reflect and ponder, while on a vacation or in a peaceful place (preferably nature).
Fiction
Ready Player One

I read this last summer and now is a great time to check it out because they're working on a movie. It's a futuristic novel about a boy traveling through the real and virtual world to solve a video game puzzle contest thing. Kind of hard to explain, but it is such a fun and cool book. Totally unique.
Big Little Lies

Whether you want to watch the HBO series or not (even if you already have watched it), I highly recommend Big Little Lies as the perfect poolside or vacation book. Hilarious, thrilling, sharp, and totally engrossing.
Romance
Austenland

This is just your most perfect, silly, beautiful fluffy read. An adult woman is left an inheritance to visit a Jane Austen-themed resort for a true Regency-era romance experience. And it's so fun to watch the movie after!
Attachments

Another short, fast, heartwarming romance (my brand of romance does not entail heaving bosoms or really anything all that sexual, FYI LOL). You fall in love with all of the characters, especially the friendship you see through emails and then Lincoln's character development.
Mystery
The Cuckoo's Calling/The Silkworm/Career of Evil

Ok, ok. I know. It's actually J.K. Rowling so you think I'm just biased. That *is* why I read these in the first place when I wasn't super into the mystery genre before. But they are actually super engaging. I listened to all 3 on audiobook and loved every second. Great twists, fun characters, and just very engrossing. I think I like the third best, so I listed all 3. You ~do kind of need to tackle them chronologically.
Murder on the Orient Express

I have never really been into mystery, but the trailer for this movie looked so awesome and just stuck with me – so I'm gonna read it this summer!
Nonfiction
You Are A Badass

Some self-help books get really dense or too instantly practical – you feel like you have to stop every page and process and practice. You Are A Badass is just a really great, funny, motivating book that you can cruise through pretty easily and leave feeling motivated and, well, like a badass.
Better Than Before

Sorry not sorry if you're sick of hearing me talk about this book but it's like one of my bibles. It's the kind of book everyone should read and re-read. It helps you know yourself so much better, and figure out why you do the things you do, or can't do the things you should do. With a school year coming up I heartily recommend this read for a springboard into new beginnings and your best chance of success with new habits.
Memoir
Bossypants

Obviously this book not new and you're probably familiar with it, but I think it's such a great summer read (or road trip listen). I think this book made me laugh out loud more than any other I've read.
The Glass Castle

Couldn't be more different than Bossypants, lol. And I guess they technically kinda call this fiction because it was hard to verify a lot of it? I can't recall but this book was unlike anything I ever read and I've re-read it again because of how much it stuck with me. The movie is coming out in a couple of weeks!
---
There you have it! Fourteen books to satisfy your summer reading needs – there has to be at least ONE there that sparks your interest, right? RIGHT?! If not, talk to me. We'll find one for you. I promise.