I'm really limping along with this blog, these days my dudes. Sorry life is just busy and it's simply not a priority? Lots going on and lots to do and few blocks of unscheduled time that I don't choose to spend with popcorn and Netflix when they do emerge. The next couple of months are gonna be nuts in the best way. I think October will only bring a few blog posts, and I may take a blog siesta in November. But December will be chock full of holiday posts, reflective 2017 posts, and prepping for 2018 posts and I'm hoping that 2018 will also bring a rebirth of this neglected blog. But that's months away. Let's talk September.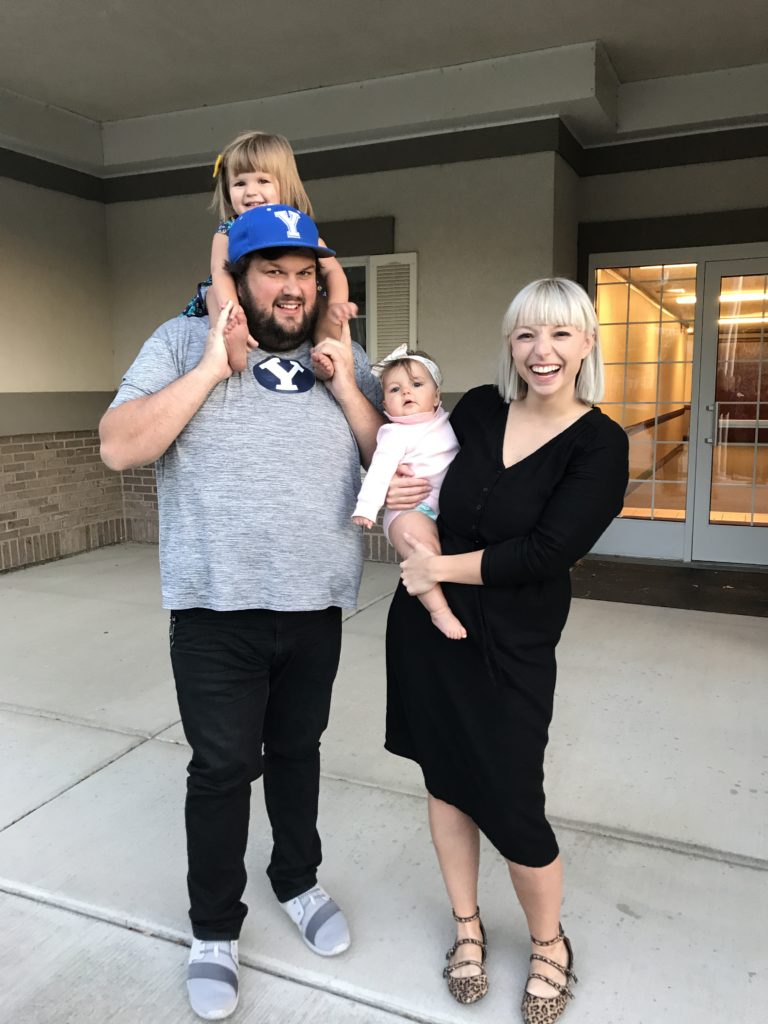 We hustled in September. We were super busy with work and family and appointments, but every spare minute we used wisely. We took care of a lot of nagging things that had been on the to-do list for over a month, which felt amazing. September definitely taught me a few key lessons about my productivity and prioritizing, and as we turned the corner into October I started a totally new system for my day-to-day stuff and I feel great about it.
Good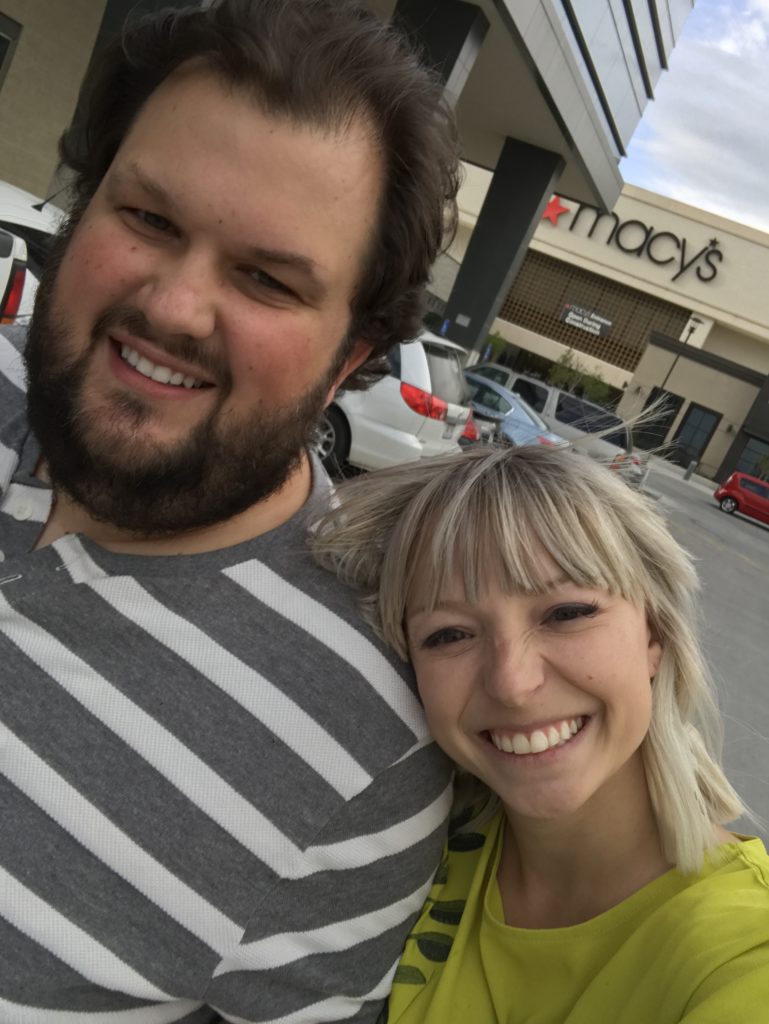 Bear Lake! We took a super last minute trip to Bear Lake with my in-laws to celebrate my mother-in-law's birthday. I was super stressed about it at first, because I had a huge workload that week and get most of my work done during the weekends. Suddenly my weekend was full and I still had to crank out 14 articles before we hit the road. But I did it and it was SUCH  great weekend. We just relaxed and spent time with our family in a beautiful cabin overlooking the lake. I read books and drank Diet Coke and enjoyed the crisp air and wore plaid flannels and LIVED MY BEST LIFE.
Ryan's Birthday! Ryan turned 31 this month, and we celebrated with a solo date. We spent time talking about where we were on his birthday last year (rough, not great, September 2016 was the worst month of all time for our family) and how much incredible progress we've made in every category this last year!
I made it back to a Zumba class! Only one. And I was wheezing by the end. But still! Good category.
I taught two church planning classes! I learned a lot from each and I'm still working out some kinks but it was so so fun and helpful for me.
My mental health improved so dramatically this month. I've been working hard on self-care and working through a few mental exercises. The effort is worth it. I hope to share more about this later, but basically I just want to say that your mental health is not fixed. You can't necessarily wish/pray it away, but you CAN do something and help helps. 🙂
We attended a 60th Anniversary celebration for Ryan's grandparents. It gave me so much to think about, and such perspective.
I hosted a clothing swap with a few friends and it was a really fun way to clean out my closet and see the items go to people I love who will love them – and we donated the rest!
I finally totally and completely dropped Reese's "nap" which wasn't happening anyway, as well as room "quiet time" unless we both really need it LOL. The result has been better sleep, going down earlier and better, and more freedom for both of us. It's been a good switch.
I've been slowly tackling each area of my house with the KonMari method, AGAIN, and it just gives me life to throw things away and reorganize!!!!!! 10/10 recommend!!!!
Bad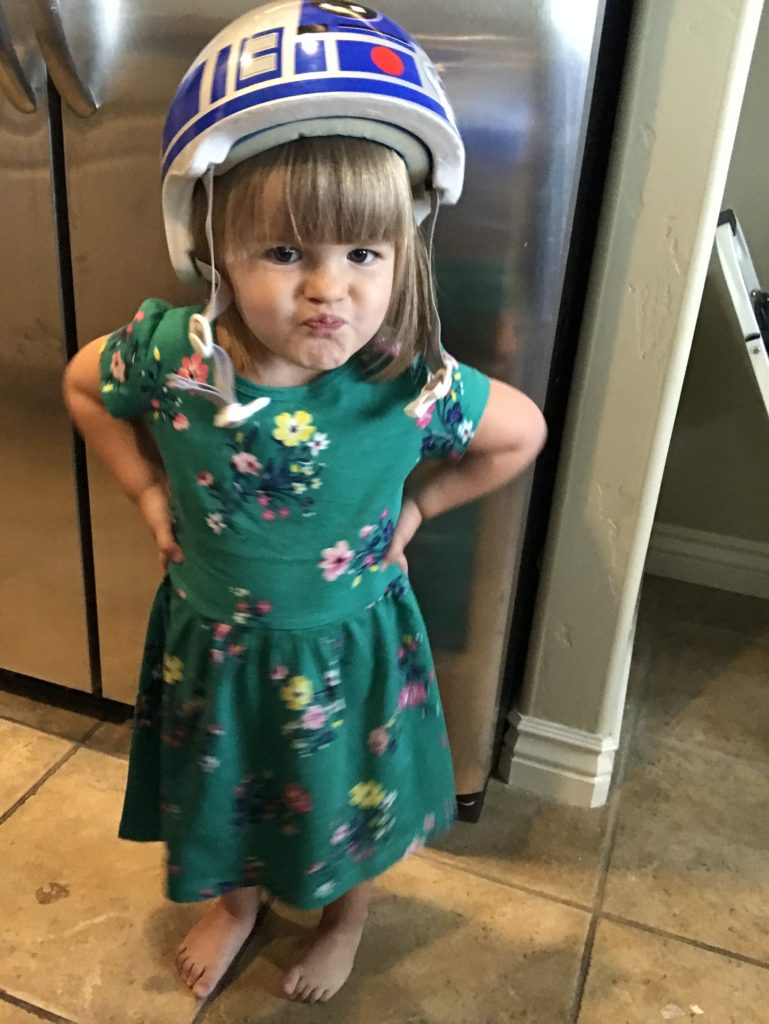 The middle of the month found us all sniffling and fussy. On a particularly gross morning I took the girls to the pediatrician and found Loney had a double ear infection and both girls had mild conjunctivitis, secondary to colds. We spent much of the rest of the month snuggled up and siping noses.
Reese has reached this new stage of toddlerhood where she is suddenly doing all the toddler things. I naively thought "Oh no, Reese is just a good kid so she doesn't do that toddler stuff…" LOLOLOLOL. It's here. And help me.
Again all my fitness plans were derailed. I feel like I can't catch a break! Every month I have these plans to jump back into my fitness goals, but within a week or two something throws them off: injury, illness, mental health, vacation. It's frustrating and makes me feel bad that I can't make my health a priority.
BYU football. I don't care all that much, but I care enough to be disgusted.
This blog! Did I even blog this month? Not really! I literally think in blog posts, so it's not like I don't have ideas or drive. I just have this so far down on the priorities list that it always gets shuffled to the next day… or the next day… or next week.
I had big financial goals this month – budgeting, not eating out, recreational spending fast… and then I bought a ton of stuff because I'm the worst person with no self control.
My house was a serious disaster for the whole month. I know I say that every month, but this month was BAD. We didn't really host any dinners or anything, which is usually when I do a deep clean. I was de-junking upstairs areas, so my whole upstairs was covered in piles and bags, while the downstairs was totally neglected. I was constantly behind on laundry, and I don't think I cleaned a single bathroom. YIKES. It just felt like I was so so busy and cleaning is not urgent like toddlers and babies and writing deadlines. But it was making me MORE stressed and self-conscious.
On My Brain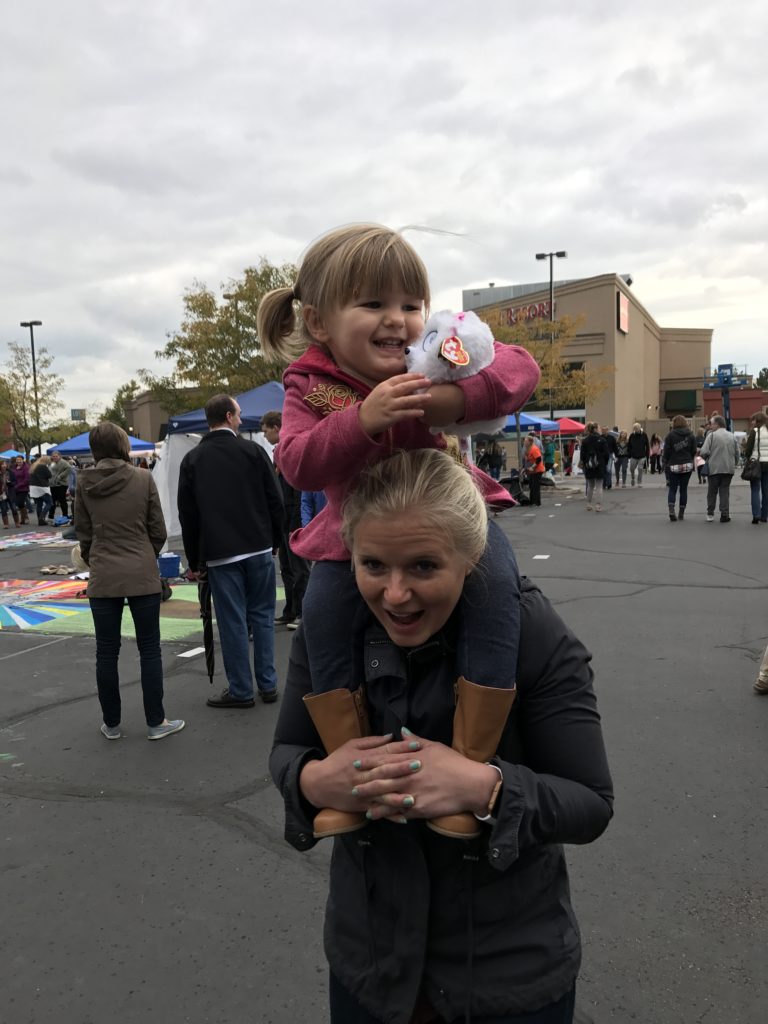 I ~may have reached a breakthrough with cleaning. After a particularly messy week, I finally got all the bags out of my house for the Clothing Swap Party. Then I felt like I could focus my attention elsewhere. I had several articles to write on a particular day, but instead I decided to just CLEAN MY GD KITCHEN. And you know what? It felt amazing. I actually like to clean; I just never feel like I have the time or that it's the most responsible move when there are urgent paid deadlines. I talked with my friend and life coach Jessica Tuft about it and decided to flip the script. Clean FIRST, work SECOND. I know it sounds so simple but my very Type A, results-driven brain didn't think that way until I made it think that way. Now I've been doing it for a couple of days and I feel 100 emoji about it.
Stuff Mom Never Told You is my latest podcast. I like that they cover a lot of interesting and relevant topics from a well-balanced and feminist perspective. I've bounced around to ones that sound cool, but this one is has been my favorite – all about the fake perfect world we create on social media. But instead of just being like "It's not real!" and "Social media is so toxic!!!" (snooze) they talk about how to make it more positive, more real, and to create healthier habits for the way we consume social media. This episode about MLMs is SO GOOD and super enlightening.
While we're talking about social media/technology, a twitter friend shared this article about practical ways for controlling our phone use. If you're like me you mindlessly check your phone a lot. Our phones are amazing! But we should probably be in control of the use. I loved this article – not pretentious or preachy, just good and useful tips!
Like everyone else I've been hurting for Las Vegas. It's so hard to see these mass shootings occur. I'm torn between screaming "WE HAVE TO DO SOMETHING" and "WHITE MEN ARE THE PROBLEM WAKE UP." I'm not sure what the answer is, but I was so so interested in this article that suggests gun control may not be the answer. I still think it's worth it, but it's time to stop shouting "GUN CONTROL!!!" without discernment. It's going to take far more than stricter gun control laws, and we can't compare America to other nations because we are so so so so so different than them, and guns are simply part of our fabric. We'll need a solution that is entirely unique and entirely American if it's going to actually work.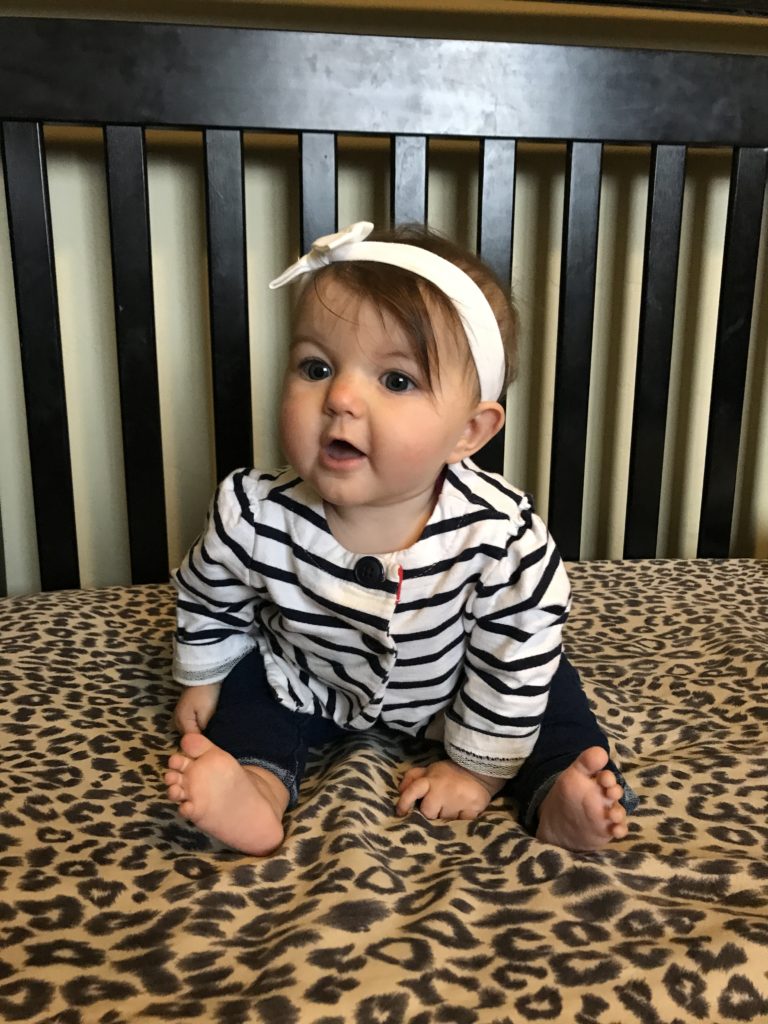 ---
October is birthday month my dudes!!!!! I have already thrown myself whole-heartedly into all this season has to offer. Bring on Halloween and pumpkin everything and spooky movies and changing leaves and boots and soup and candy corn. Yeah I like candy corn. Surprise!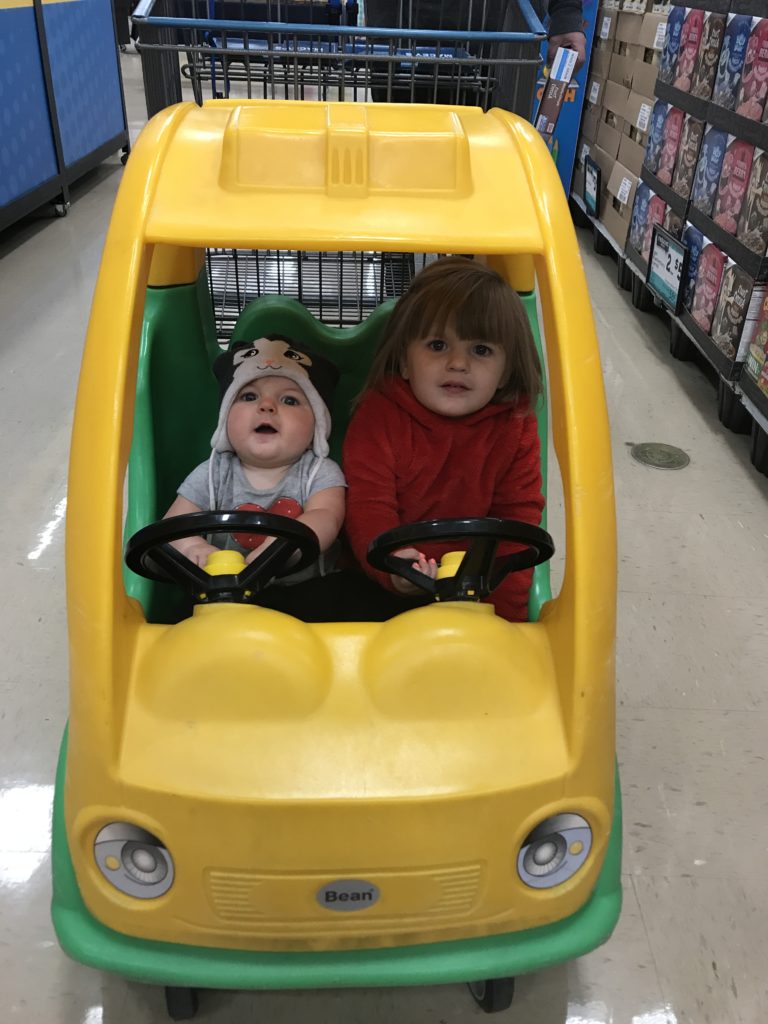 October goals include finishing a few house projects, getting into the gym, reading some scary books, attending the temple, and hosting another annual birthday giveaway here on the blog! More info to follow. 🙂 Happy October!