I can't believe I used to ignore Easter. Other than getting a new dress I couldn't have cared less. But now I'm surprised to find myself absolutely loving Easter. And yeah, everything is way WAY more fun with a kid. That's part of it.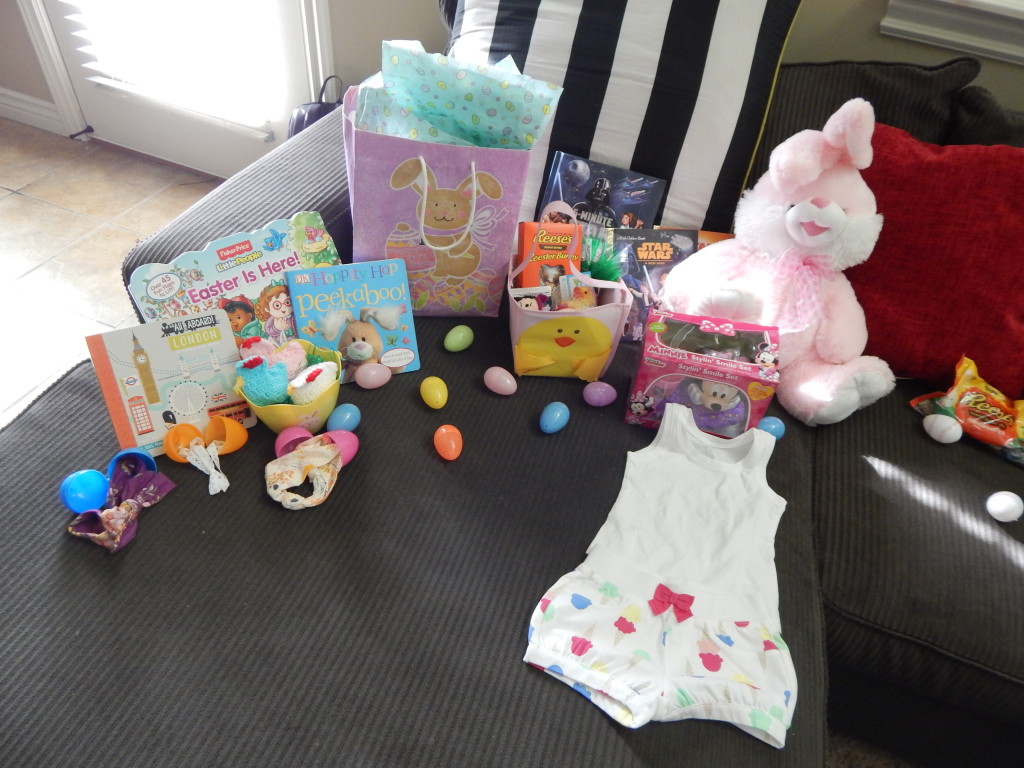 ICE CREAM CONE SHORTS!!!! (from Gymboree) Lots of books. Some headbands. Toys. Candy. We went overboard per usual. My aunt Lisa got her a ton of this too because she's amazing. I feel the need to explain that so this looks less crazy.
Don't even get me started on the cute baskets she got at Grandma Patti's and Mimi's!
Dress: Old Navy, Espadrilles (!!!): Old Navy, Cardigan: Target, Headbands (both pictures): Lou Lou & Company
I did all the normal stuff: holiday-inspired manicure, new outfits, seasonal candy. That was really fun!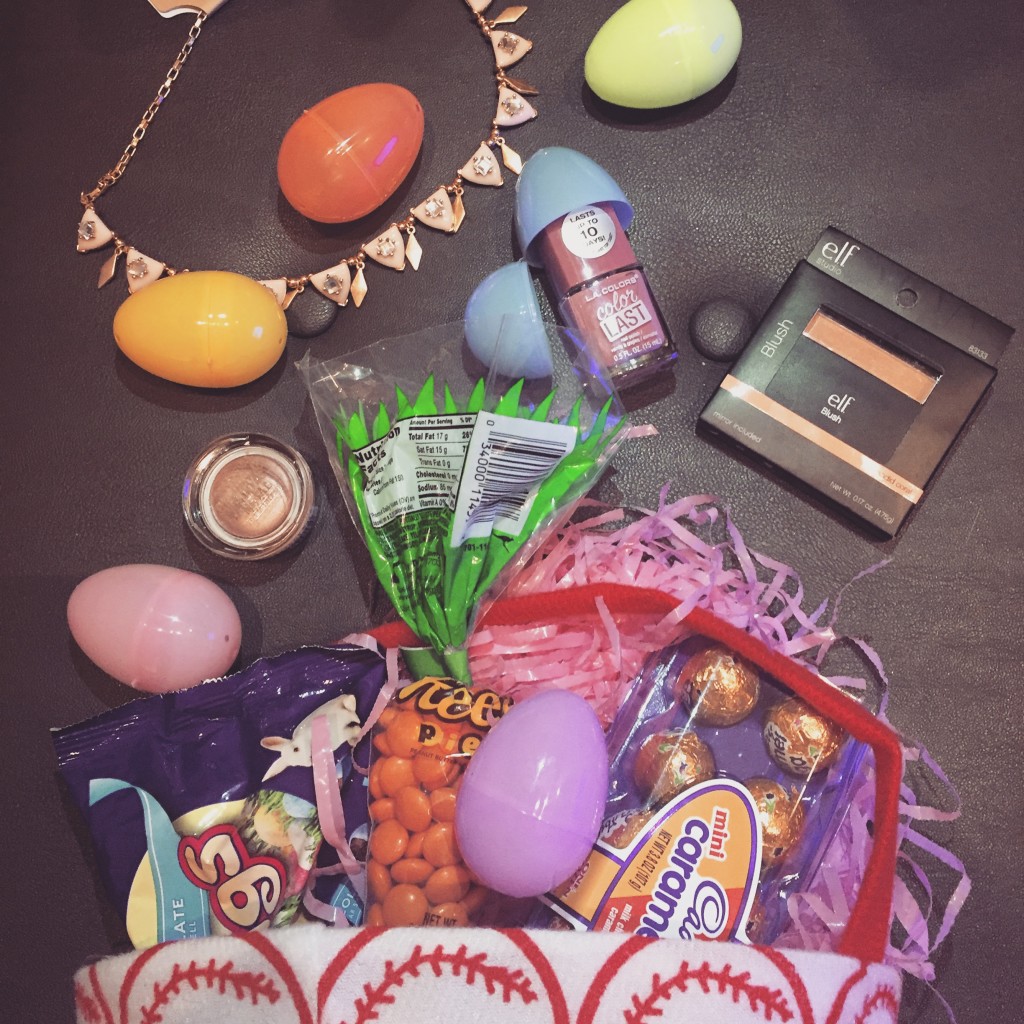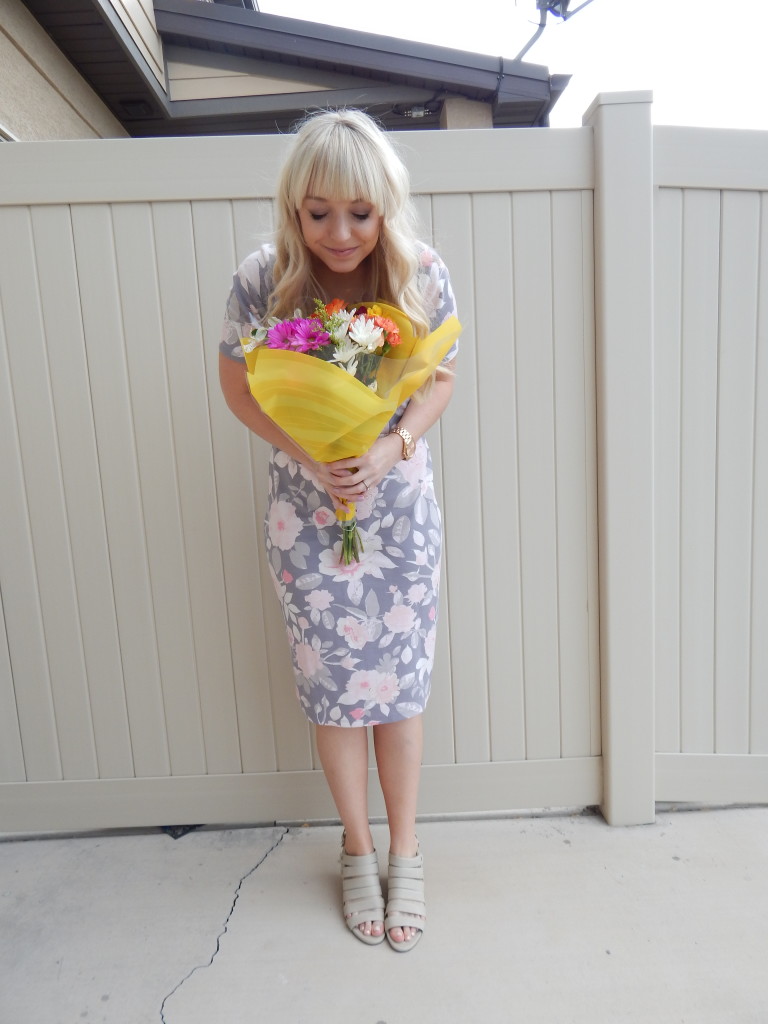 I couldn't believe how many questions I got about this dress and these shoes! I though for sure a million people would have this dress since Downeast is like the Mormon Mecca of spring dresses. So yeah, Downeast dress and DSW wedges! Both incredibly comfy and will be worn again and again.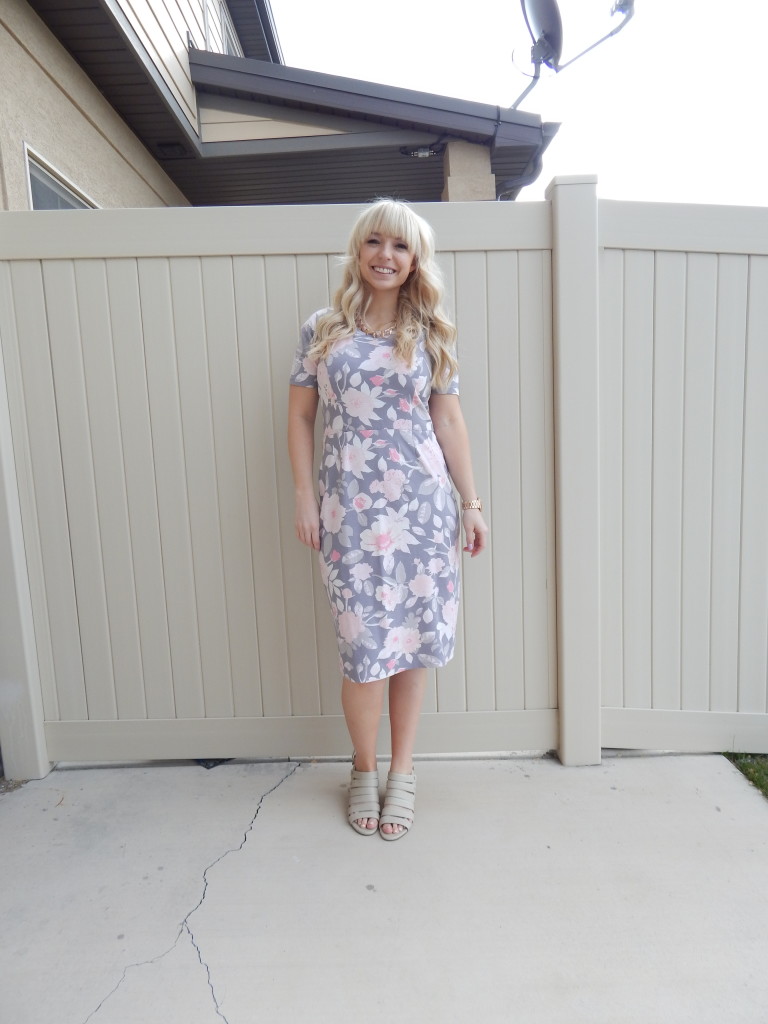 But one thing that made this Easter more special was the renewed effort I've made in my relationship with Jesus Christ. For one, I'm actually seeing it as a relationship. I'm embarrassed to say that at 26 years old I finally figured out that he is an ACTUAL PERSON and not an abstract story. Like yeah, I always believed He was a person. But a PERSON, you guys. A guy. A brother.
I'm grateful for my struggle these past few months. It wasn't formed enough to call it a "trial" and it didn't have a head I could point to and say "This is why I'm sucking!" That was good – I see now that I would have used something like that as an explanatory excuse and kept going along my arrogant way (I mean, I still am… but… less). This process drove me slowly, painfully, humbly down to my knees. It was the best thing for me. I hated it.
I realized how weak and theoretical my testimony was. I realized how weak *I* was! I finally got an answer to my prayer "SO WTF AM I SUPPOSED TO DO NOW, FATHER? I'M A TRAINWRECK AND DON'T KNOW WHAT'S WRONG!!!!" which was "Scale everything back. Turn down the volume. Go back to the most basic of basics." #basic
I started studying the Gospel Principles manual – slowly and deliberately. I did scripture study first thing in the morning in a slow, easy way that made it a treat. And slowly I started to feel better and better. Years of Primary, Young Womens, Seminary, BYU Religion classes, General Conference, and more finally felt accessible as I studied the most basic, simple tenets of our Gospel. And it's all about Him.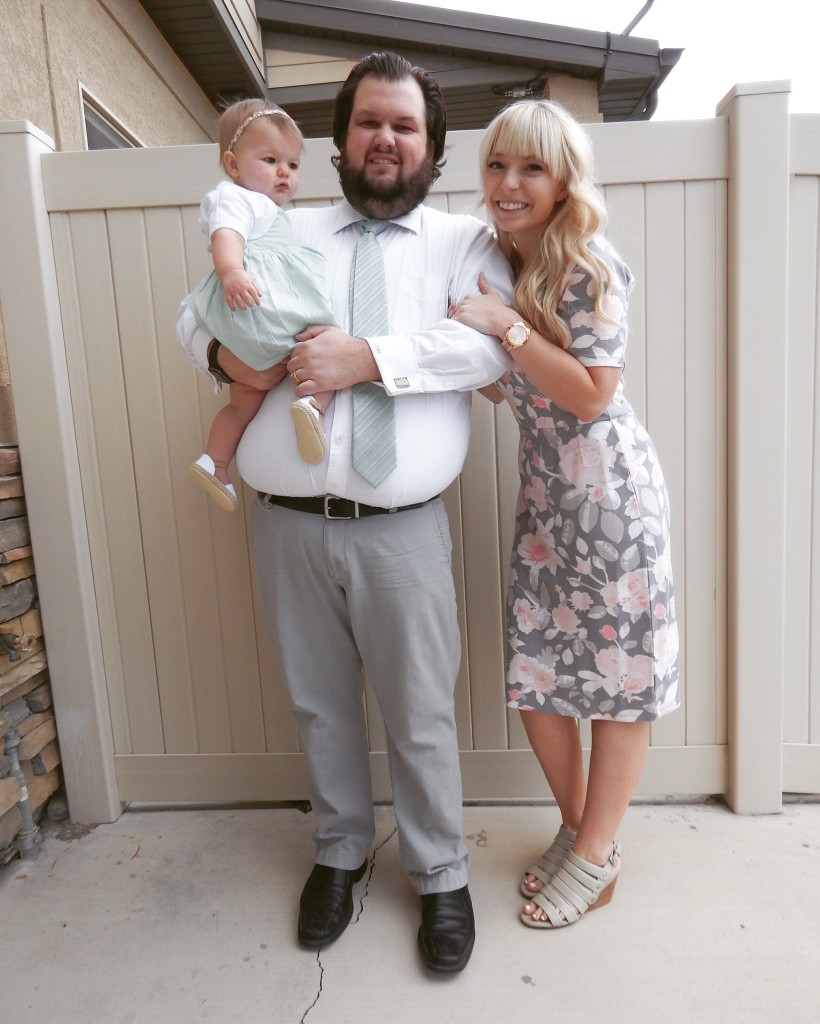 This Easter was fresh and it was new and it was life. He lives. And so will I. With these goofs.