"Florals? For Spring? Groundbreaking." I know, but I still love them. Jumpsuits on the other hand? Idk. I'm still working on it. I definitely don't have the optimal body for them, but I will say that I'm super interested in them and willing to keep trying. I think it's a learning curve, just like any other fashion trend, and you gotta find what works for you! Don't worry I have another jumpsuit on its way, so I'll try again and update you. Because I know this is VITAL.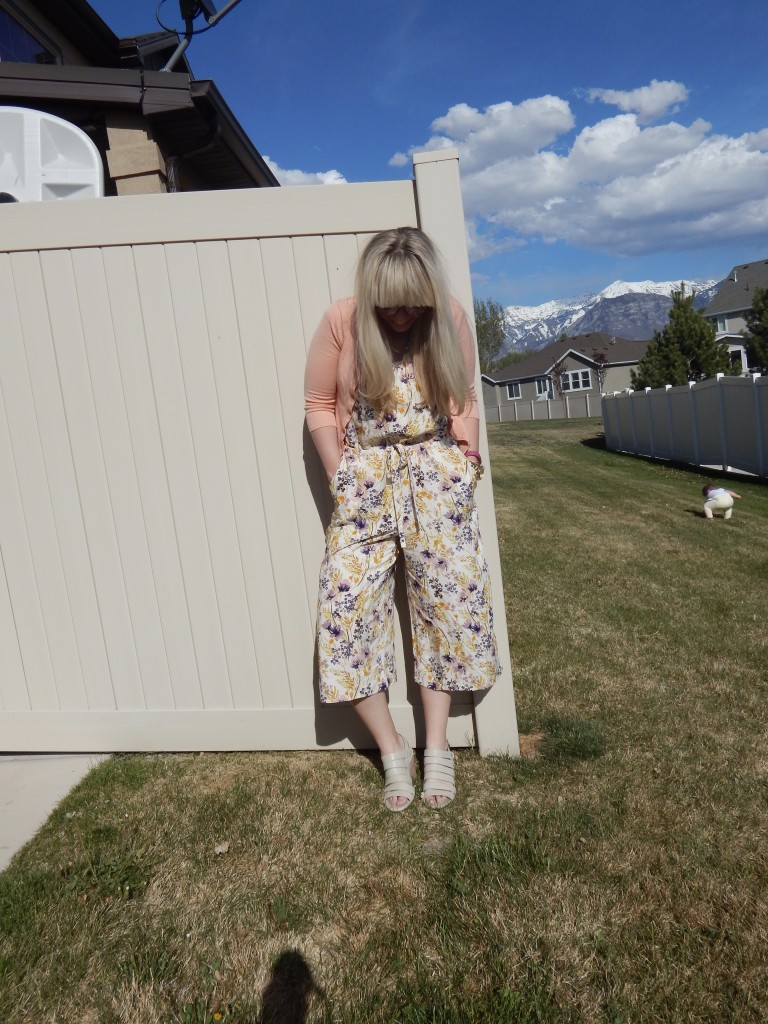 Just think of them as a maxi with pants. I loved my maxi dresses and skirts, and I still wear them sometimes, but they're a lot harder to chase Reese around in. Enter jumpsuits. I don't love the way this one looks on me, but I loved wearing it so I guess it's a toss-up. (Also LOL at Reese making a run for it in all these pics)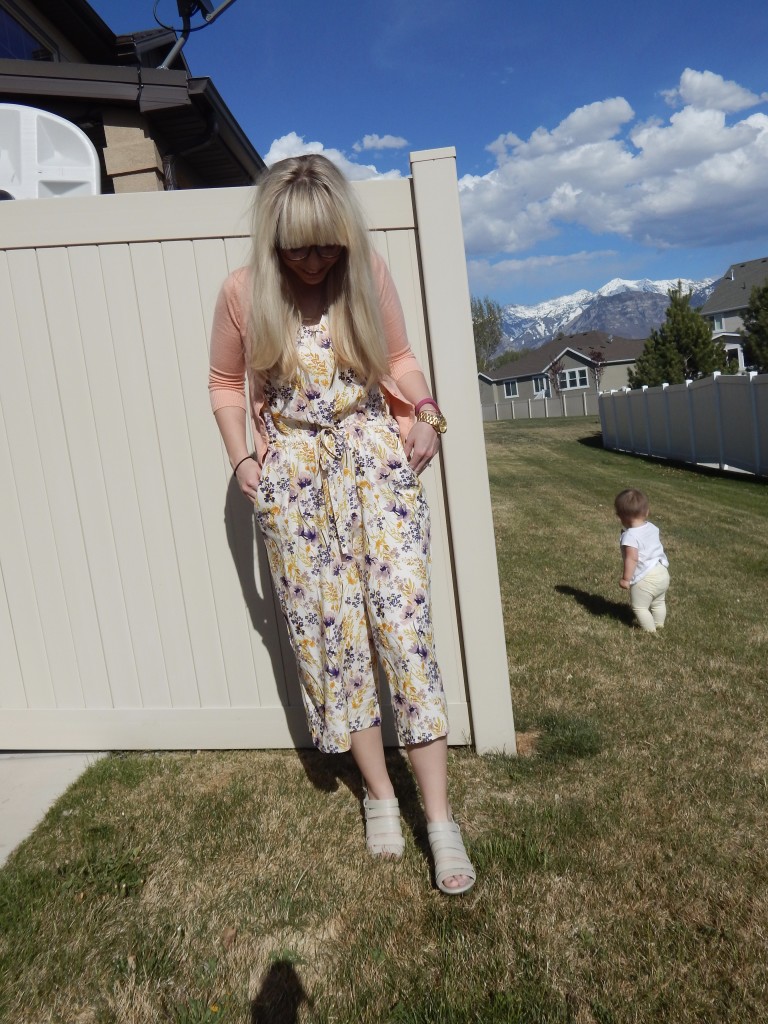 I'm new to this, and obviously not crushing it, but I did notice a few things.
They'll look like pajamas if you let them. Gotta do your hair and makeup.
Heels or wedges are really helpful, especially if you're short!
I'm not gonna buy another sleeveless one bc I hate wearing extra layers these days, and I feel like it made this outfit look bulkier.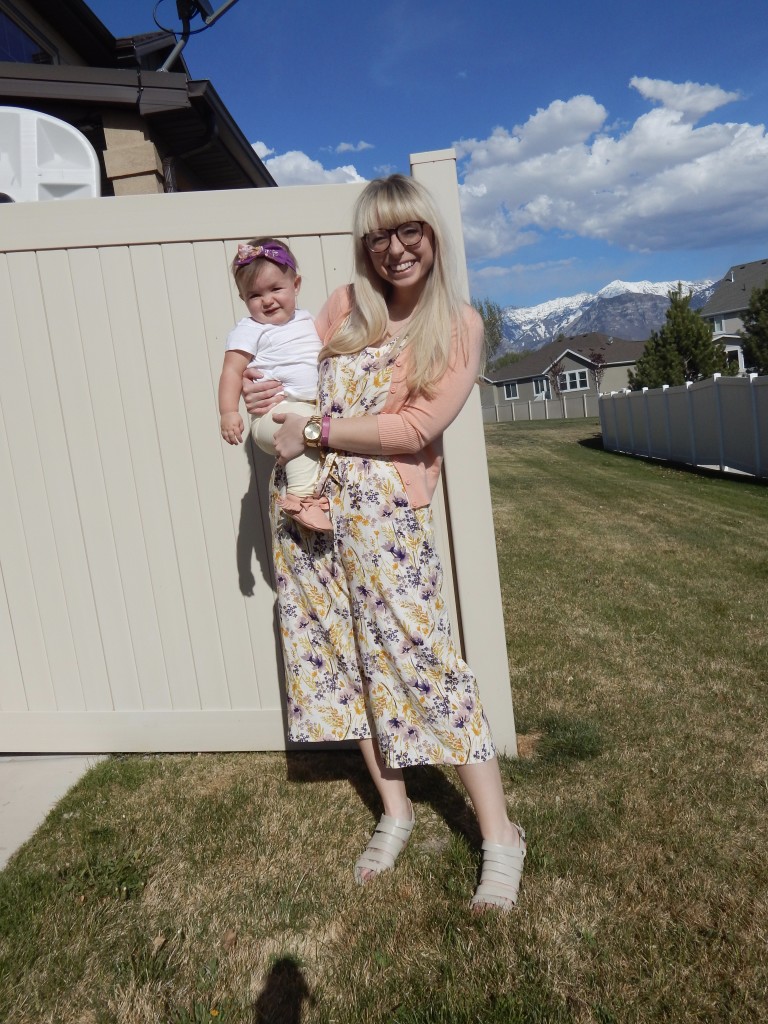 Jumpsuit: Old Navy, Cardi: Cozy (Provo), Shoes: DSW, Glasses: Zenni Optical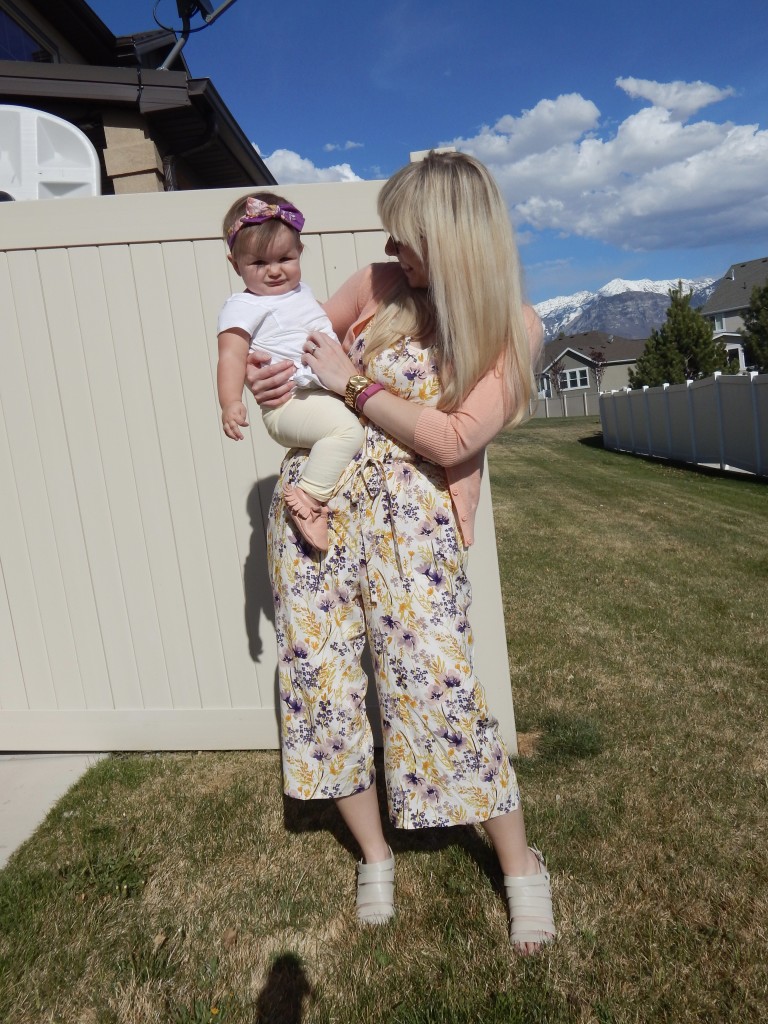 Y'all know I love a good flare, short or long.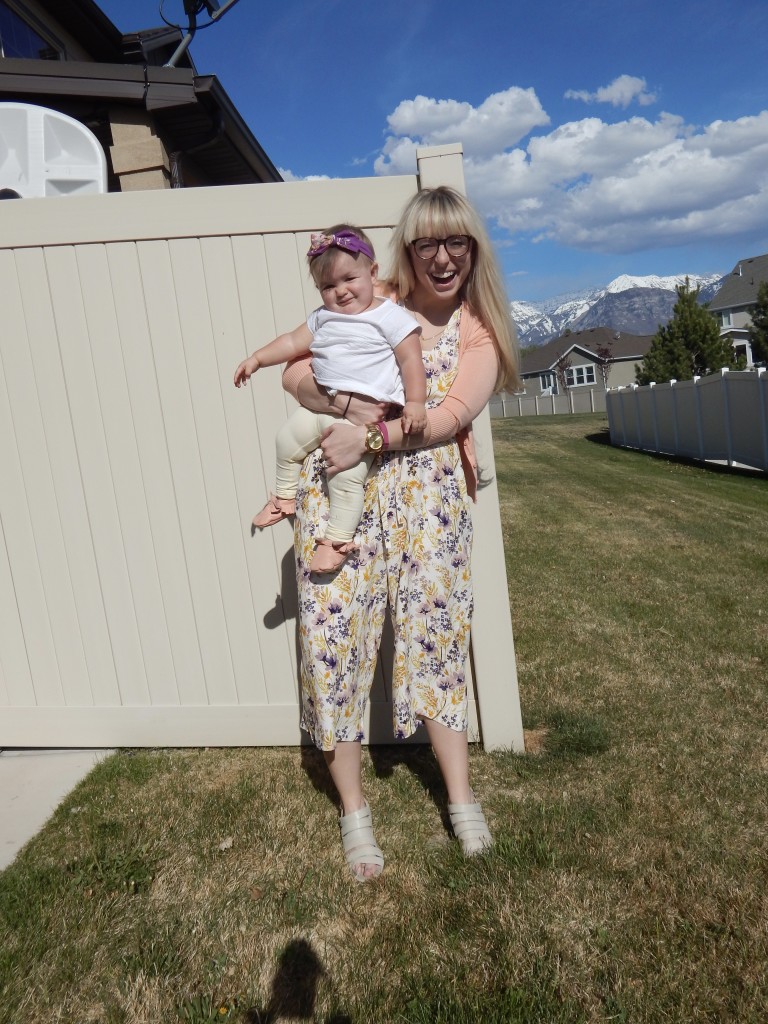 The Saga for Danica's Contacts continues but should hopefully be resolved this week so I won't have to wear glasses everyday. I like them, but they make me look like a huge dork in this outfit.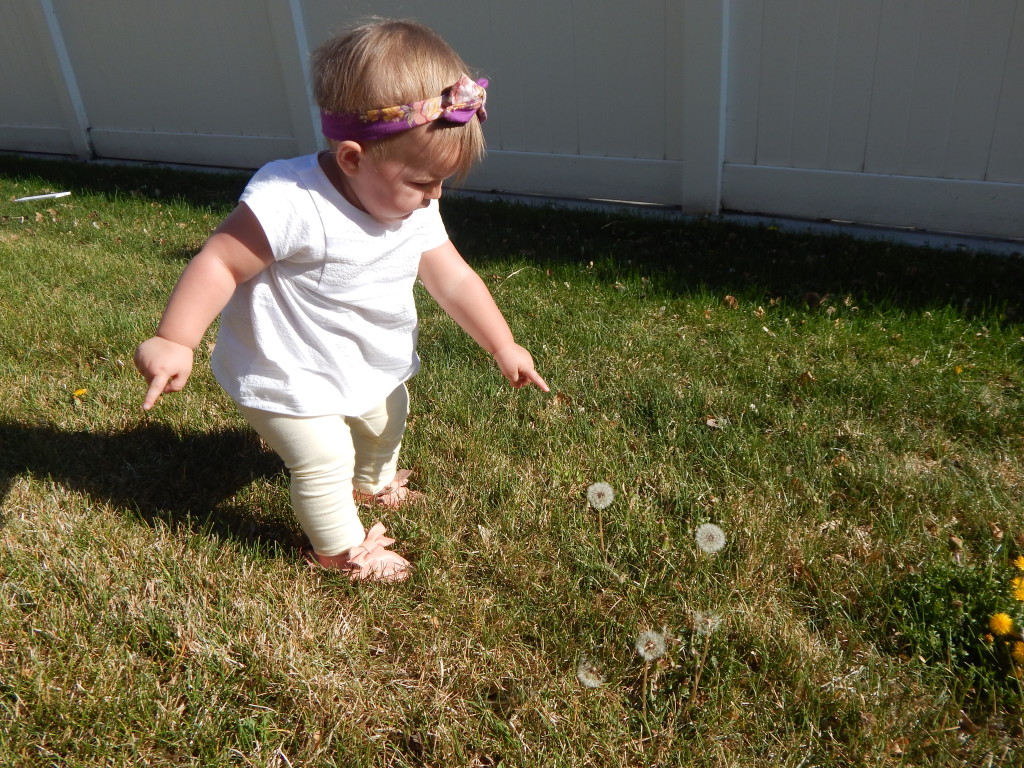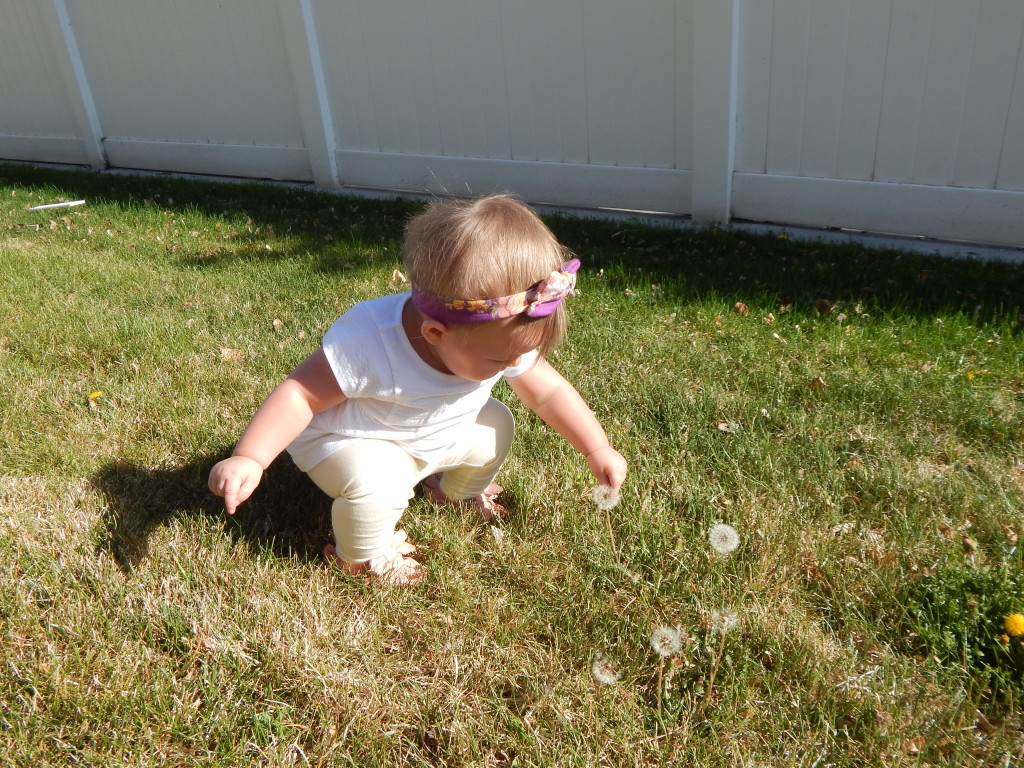 Reese's discovery of dandelions has given me LIFE.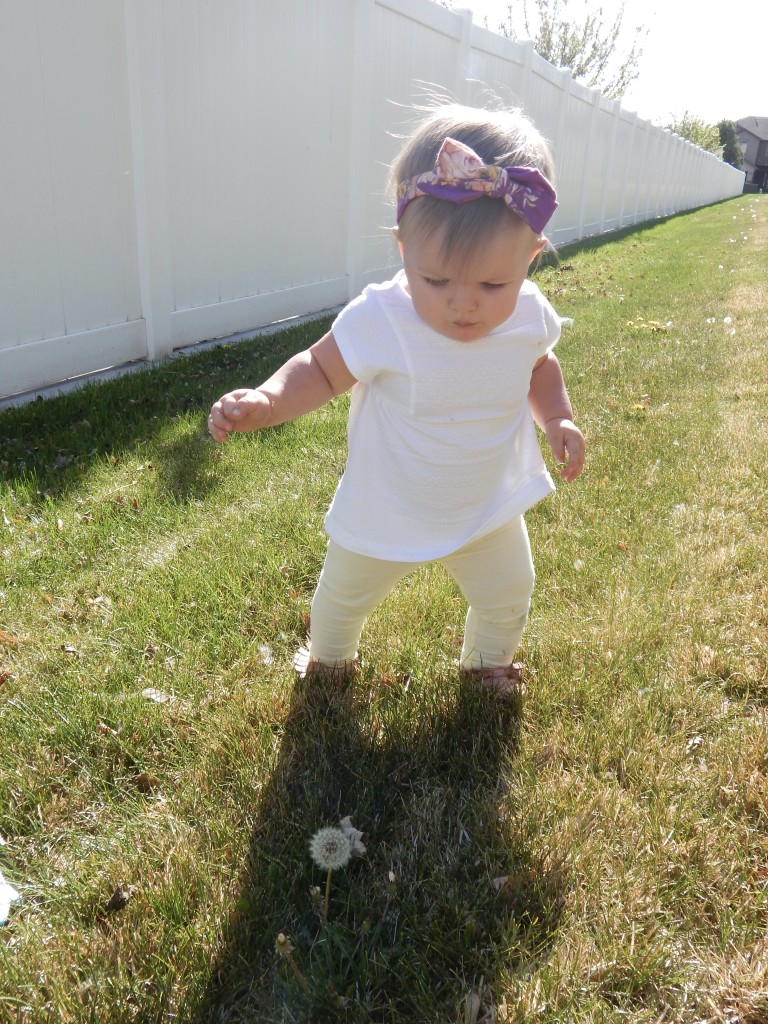 Top: Carter's, Pants: Old Navy, Moccasins: Wright Design Co, Headband: Lou Lou & Company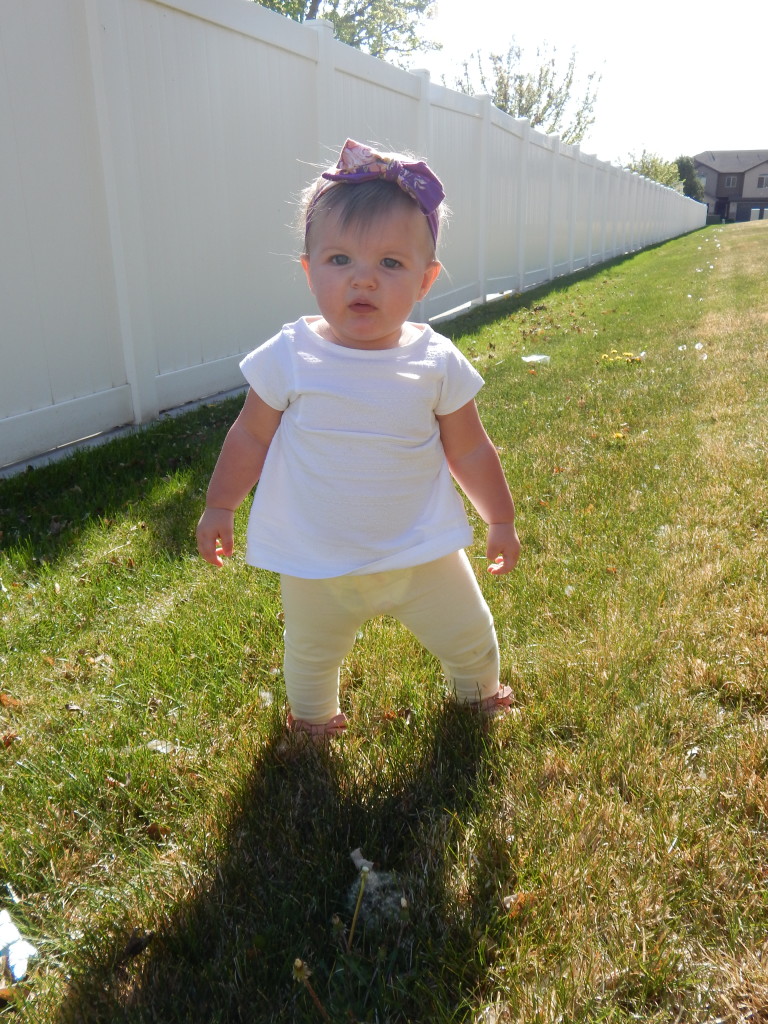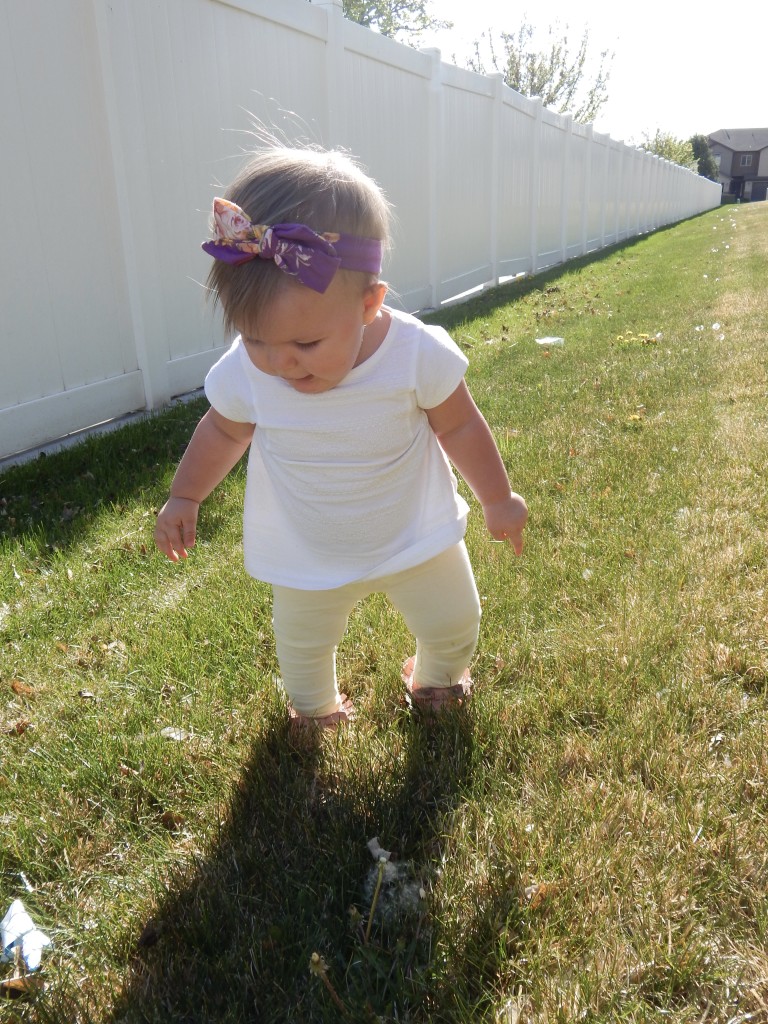 Was the outfit coordination subtle enough? I'm out of control. She's gonna hate this when she's older. Sorry not sorry.