Today's extra post is all about The Beard! His style, favorite products, and additional gift ideas for dudes in case you're still on the hunt. I usually just post MWF but we had a review to share, and I actually got him to take outfit pics with me so I felt it merited it's own bonus post. You're welcome, everyone.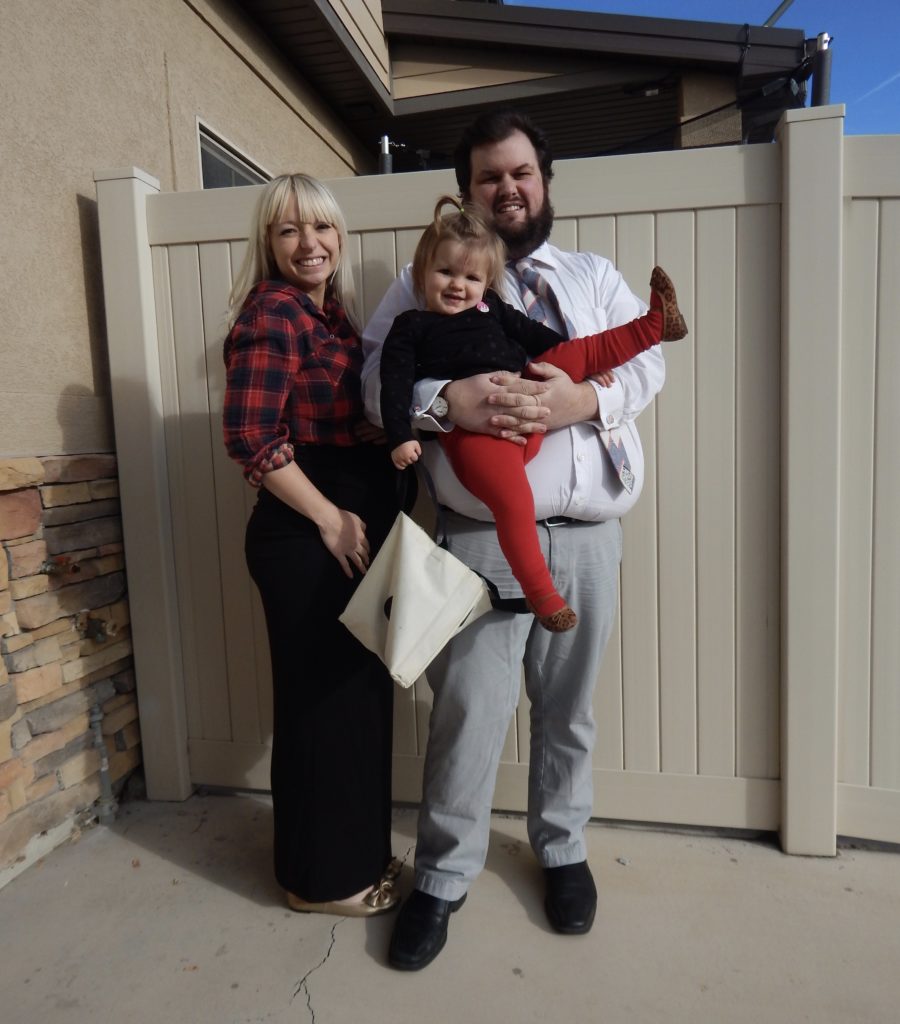 Now here's the thing about The Beard. He has a pretty well defined sense of personal style, and actually used to dress pretty well. And then he became a software developer. Idk how much you know about the tech startup world but suffice it say that the fanciest anyone dresses is jeans and sneakers. I'm not kidding – his work Christmas party was last week and they had to specify on the invitation that it was semi-formal and "no joggers allowed." Amazing. Everyone looked great though!
So basically his style has taken a bit of a hit, and it's a constant struggle for me to get him to not wear a hat, to wear one of his nicer pairs of shoes, or to put on a shirt that isn't some startup logo tee or rapper graphic. I literally moved all of his graphic tees to the back of the shirt rack so they're harder to get to, hoping it would get him to wear his nicer tees and shirts first. It's not really working.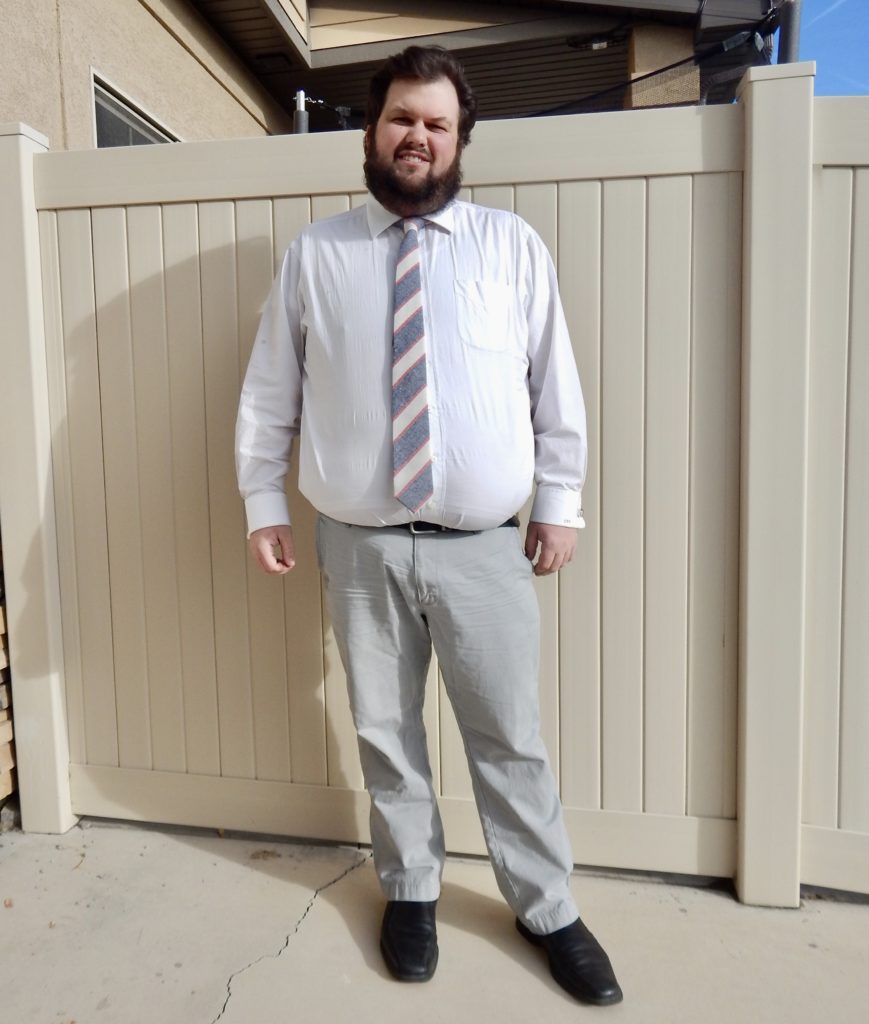 Still, there are a few bits of Ryan's style that I really love and always recommend when people look for gifts for their husbands. And yes, most of them are Sunday dress or facial hair related.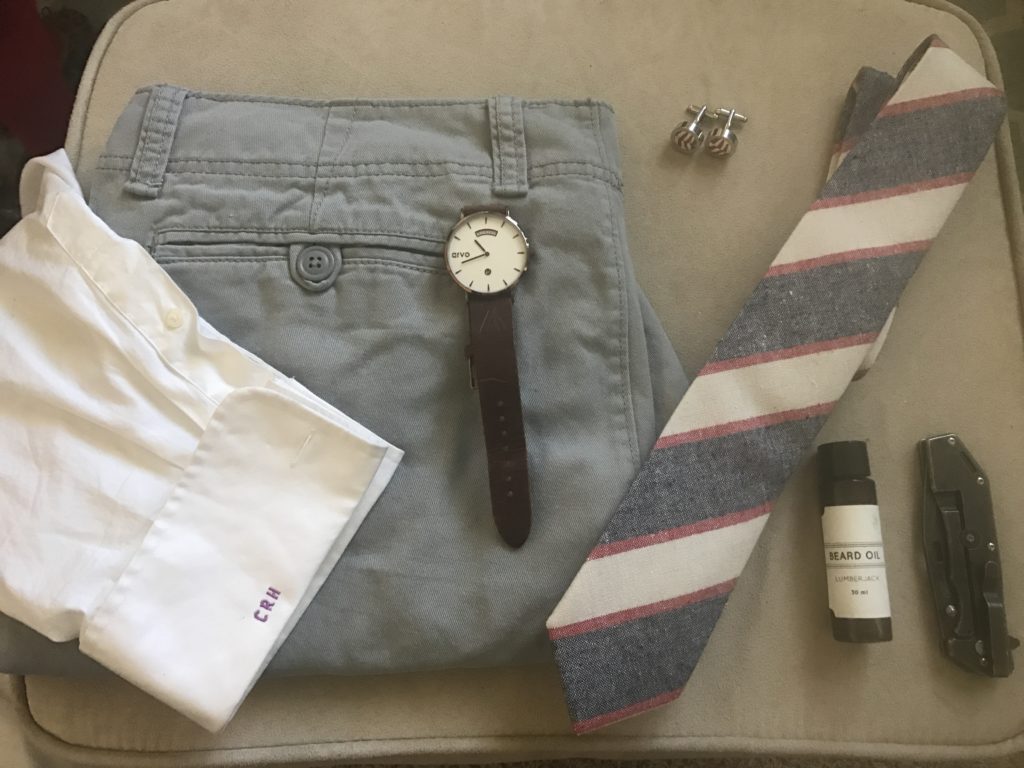 Textured Skinny Ties
Ryan has worn skinny ties since I met him, and at the time it was a pretty modern, fashion-forward choice. The trend now is a cool textured skinny tie – chambray, wool, canvas, woven, etc. His go-to for months has been a great gray & cream floral canvas tie, but when we were given the opportunity to try out a new tie from a local company in exchange for a post & review we jumped on it. We always like local companies, and Ryan instantly chose the Theo (although part of me was hoping he'd break out and try something new like Vincent). He wore it Sunday and loved it! Definitely coming back for Easter ties.
Eugene & Gatsby are offering my readers a 15% discount – use code DANICA for 15% of any of their products (neckties, bowties, Father/Son sets) for the next month! That's today through January 13th. You still have time if you want to get them for a Christmas gift!
Cufflinks
Ryan has always worn French Cuff dress shirts. It's one of my favorite things about him, and cufflinks are such a fun and classy gift to give. Since he wears them each week to church, it's nice to have a variety. We get his shirts from this company (they often have great sales/deals so I usually just take advantage of those and get 2-3 on discount!) and I always add his monogram to the cuff because it makes me feel ritzy. I've gotten him cufflinks from a variety of places, but his favorite pair are these baseball seam ones that I got on Amazon! That's the great thing about cufflinks – you can find styles and themes for whatever your dude loves. My brother-in-law had all his groomsmen wear different superhero cufflinks for his wedding! So cool.
Pocketknives
Ever since I've known him, The Beard has carried a pocketknife. He's an Eagle Scout and says you have to carry one if you're a "real" "man." I will say, it comes in handy. He has a few, but this one is his "everyday carry," which is apparently a thing. He says you can never have too many, and this is a really affordable gift option for any dude you know.
Watch
Ryan wears an Apple Watch most days, but he says you also need a "dress watch." This one is from Arvo, and matches with pretty much everything. He wears it to church and anytime we go to an event or big party – like his work Christmas party on Saturday.
Beard Products
Beard products are a go-to present for me to buy him, basically for any holiday. They make perfect stocking stuffers! We've tried a lot. There are a variety of products out there, and you just need to know what he needs/likes. Plus the benefit is you can pick one that has a smell YOU like. Yahtzee.
Minor League Hats
He just loves hats in general, but lately his big thing is minor league hats, and when you look at them you'll see why. Minor League teams have such random and cool mascots (LIKE TACOS!!!!), and a variety of cool designs. For his birthday I got him a Vegas 51s hat that's an alien. It's awesome.
---
Thanks, Beard! It wasn't ~that bad taking pics was it? (He thinks it was.)