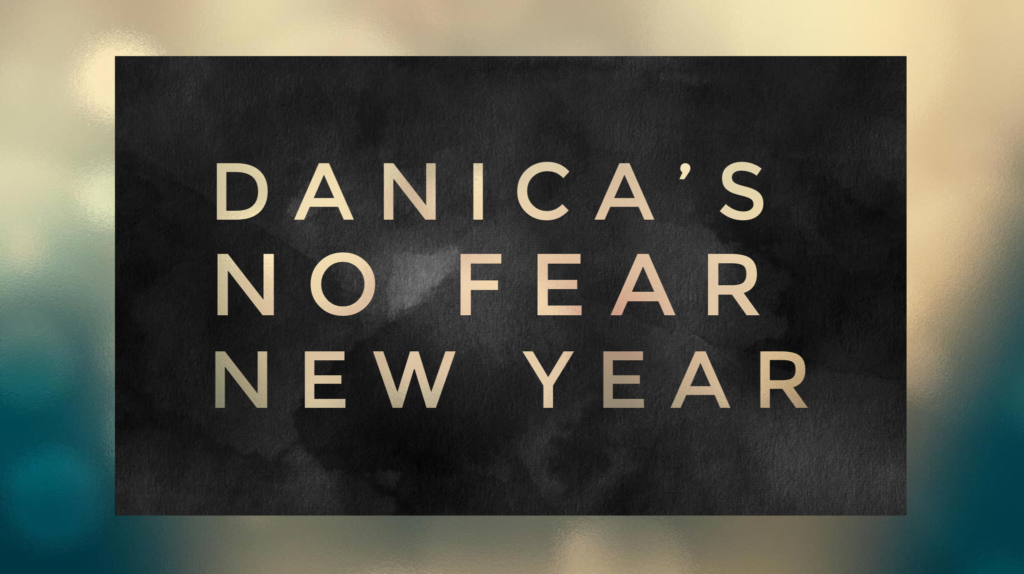 Wooohoooo!!!! I LOVE the New Year. I love a fresh start. I love the possibility and planning that can happen. As I've started planning pretty seriously for January and 2018 as a whole I realized how much I wanted to share it all. I had planned on doing a planning class in January, but then I decided that a New Year/Resolution/Year Planning class would be even better for this time of year.
Danica's No Fear New Year!
The whole purpose of this class is to give you all the tools you'll need to CRUSH 2018. I'll help you learn more about yourself and how you set & keep goals, teach you how to create goals/resolutions that are actually fun AND helpful, begin 2018 with a fresh mindset, prepare financially/socially/mentally for the year, and to ditch all the guilt that often comes with the end of the holiday season and start of a new year.
Nope, this isn't about committing to lose 95 pounds or floss every day. This is about taking the fear out of the New Year! My goal is to make you hella excited for 2018 and leave you feeling equipped to tackle fun and formative goals. Sound like something you're interested in? Good.
When Is The Class?
The class will be held daily on Facebook Live (although you don't have to watch live), starting Monday January 8th and ending Saturday January 13th. You'll be added to the private group on Sunday January 7th and given the downloads and printables.
How Will This Work?
I'm gonna do this just like my last planning class. One week, Facebook Live, $20. With that you will get daily classes (which you can watch anytime for one month), worksheets, printables, and downloads, and a FREE. 60 MINUTE. PERSONAL. CHAT. (because consultation sounds so formal and weird)
I did NOT do this with my last planning class, but a few people have expressed interest in a more personalized Q&A session, so I'm adding it! We can skype, FaceTime, or even meet in person if that's your thing, and we'll talk all about YOUR 2018 goals, fears, plans, and more for an hour. I can help you talk through fears and goals, set up a new planner, show you my 2018 stuff, or anything else that might be helpful to you! I am so excited about this!!!!!!!
Is This The Same As Danica's Online Planning Class?
Nope, it isn't. So if you have taken my IRL or Online Planning Class before you will still be getting new information. I talked a little bit about long term planning and goal setting in my online planning class, but we really dive deep with this New Year's class.
I won't really be talking much about planners, color coding, scheduling, or planning hacks. This will be more about big picture, year planning, and goals, big and small. You don't need to have taken my planning class before, and you will get all new material if you have taken my planning class before. In fact, I'm offering former students of my planning classes 50% off this class! So if you've paid for my IRL or online class in the past, you can take this one for only $10. 🙂
Gift/Giveaway
Like last time, I'll be running a giveaway to get the word out. That giveaway will go up the week after Christmas. I figure that will allow the holiday craziness to die down and people can start thinking about the New Year!
But I wanted to announce this class early to give people time to plan ahead (ZING) and also give you a gift idea for someone who has a big, fun, crazy, scary 2018 coming up. If you would like to gift this class to a friend or family member – email me at dholdy @ gmail . com and I will send you a printable gift certificate. 🙂
---
You can sign up anytime between now and Saturday January 6th. Keep your eyes peeled for the giveaway coming the week after Christmas. I hope to see you crushing that 2018 plan in my New Year's Planning class just a few weeks from now!