I posted my 2018 book spread on my insta story and actually had a ton of interest so I'm sharing here! Some people might say I'm crazy for having all my books planned for the year and I would say "wow welcome, you're new here."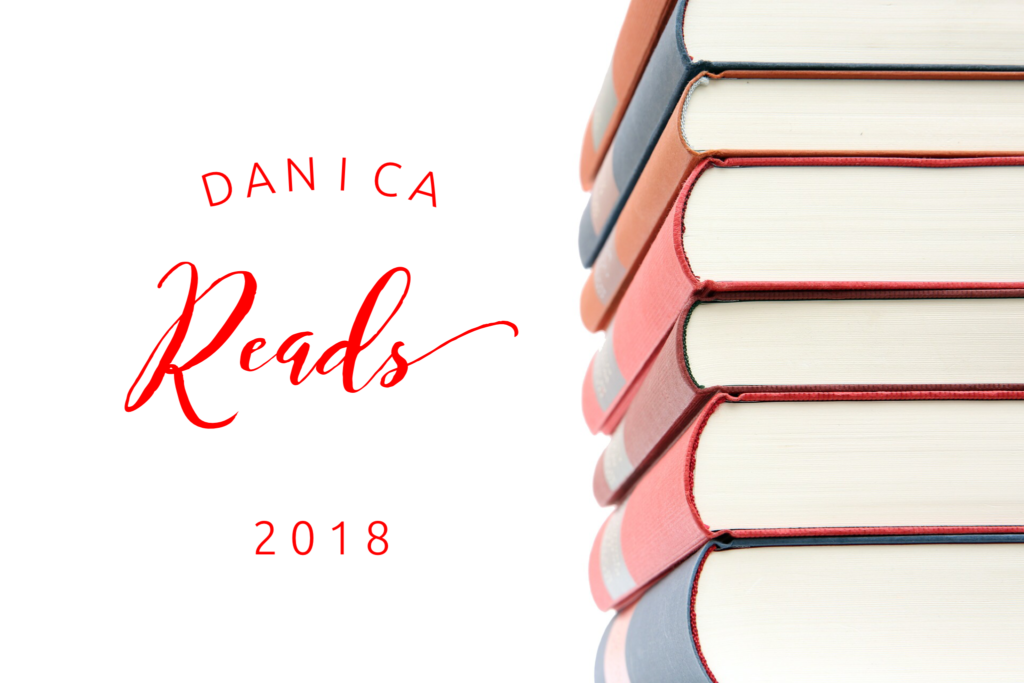 For the past two years I've made it a goal to read 3 books a month – it's the perfect number for me. It requires some planning and diligence. It requires that I read almost every day, and that I always have 1-2 books I'm working on at a time. It requires putting books on hold in advance. I like to have a mix of hard copies, audiobooks, and ebooks. Hard copies are great for leisurely reading, which is my very best form of self care. Sometimes I can read them on an elliptical at the gym, too, if I'm behind. Audiobooks are great for making progress in small chunks as I clean my house, make dinner, work out, drive around, or fold laundry. Ebooks are the best for when I can't sleep, when I'm waiting in the pickup line at Reese's preschool, or all the thousands of times a day I go to waste time on social media.
I'm a big advocate of reading however you can, and I think you should find your own rhythm. Get a library card and use it! (I have a whole post drafted in my head about how to start using the library if you never have before – get ready.)
Anyway. I am in two book clubs, and then I follow a third book club online. THEN a blogger I really love just posted her book list for the year so… most months have 3+ books. I'm shooting for 3 a month, hoping for more. I'm sure random books will slide in according to need and popularity. I'm sure I'll drop some of these because they just won't be for me. Only time will tell.
But if you're looking for books to read, and like me you like to talk about the books you're reading… come along. This is a really varied lineup – classics, popular fiction, nonfiction, self-help, young adult fiction, science fiction,poetry, horror, mystery, romance, and lots of inspiring reads. You'll find something you love here – I'm sure of it. Read what I'm reading and let's chat.
Key:
Bon's Book Club

Millennial Mormon Book Club

Delicious Reads Book Club

Everyday Reading Book List
January
Turtles All the Way Down

That We May Be One: A Gay Mormon's Perspective on Faith & Family

Outlander
February
My Cousin Rachel

Mere Christianity

The Great Alone

Mindless Eating
March
Just Mercy: A Story of Justice and Redemption

Searching for Sunday: Loving, Leaving, and Finding the Church

Strange the Dreamer

How to Celebrate Everything
April
The Hate U Give

Tattoos on the Heart: The Power of Boundless Compassion

The Wednesday Wars

To All the Boys I've Loved Before
May
The Mothers

Letters to a Young Mormon

Obsidio

The Royal We
June
Walk Two Moons

The God Who Weeps

The Count of Monte Cristo

A Long Way from Chicago
July
Crime & Punishment

Being Enough

My Plain Jane
August
Bel Canto

Mother's Milk: Poems in Search of Heavenly Mother

A Gentleman in Moscow
September
The Namesake

Women & the Priesthood: What One Mormon Woman Believes

Dracula

There Are No Shortcuts
October
The Last Juror

Eve & The Choice Made in Eden

The Rules of Magic

The 13th Tale
November
The Child Whisperer

MMBC Pick TBA

Mr. Dickens & His Carol

Delancey: A Man, A Woman, A Restaurant, A Marriage
December
One Hundred Birds Taught Me to Fly

The Year of Living Danishly: My Twelve Months Unearthing the Secrets of the World's Happiest Country

All the Money in the World: What the Happiest People Know About Getting and Spending Money
---
I am so excited because the only re-reads for me on this list are Dracula, Tattoos on the Heart and One Hundred Birds Taught Me to Fly (which I will read approximately 50 more times in my life because they're just that type of book).
If you would like to follow along on Goodreads, I always list the current books I'm reading and then review them. I post my monthly reviews here on the blog. I also have a shelf of all these books and any others I would like to squeeze into this year on a "shelf" titled 2018.
I also keep feeling a pull to re-read Harry Potter, since it's been years. Someone tell me to chill.
(don't. Tell me to go for it.)