I don't want to say I dropped the ball on this, because I still dressed up and took pictures and generally felt 100 emoji for the holidays this year. I just also honored my commitment to focus on the here-and-now, and to eliminate undue stress. Hence some outfits weren't shared, or photographed perfectly, or placed at the top of the priority list. And it's ok! We may not care that much anymore now that Christmas is over, but I ~did stand in the cold and take these photos so I might as well dump them somewhere, right?
*for outfits 1-5 check here*
*Guest posts for outfit #6 by Melissa and #7 by Jessica*
#8 Family Christmas Party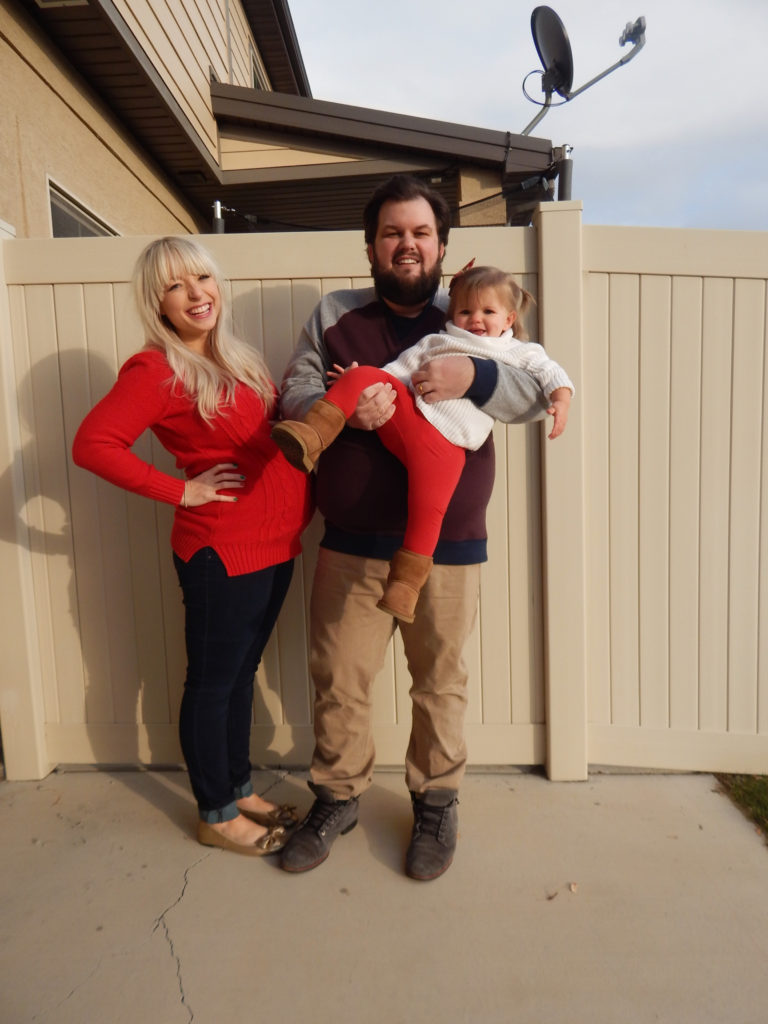 Reese in Ugg boots can you even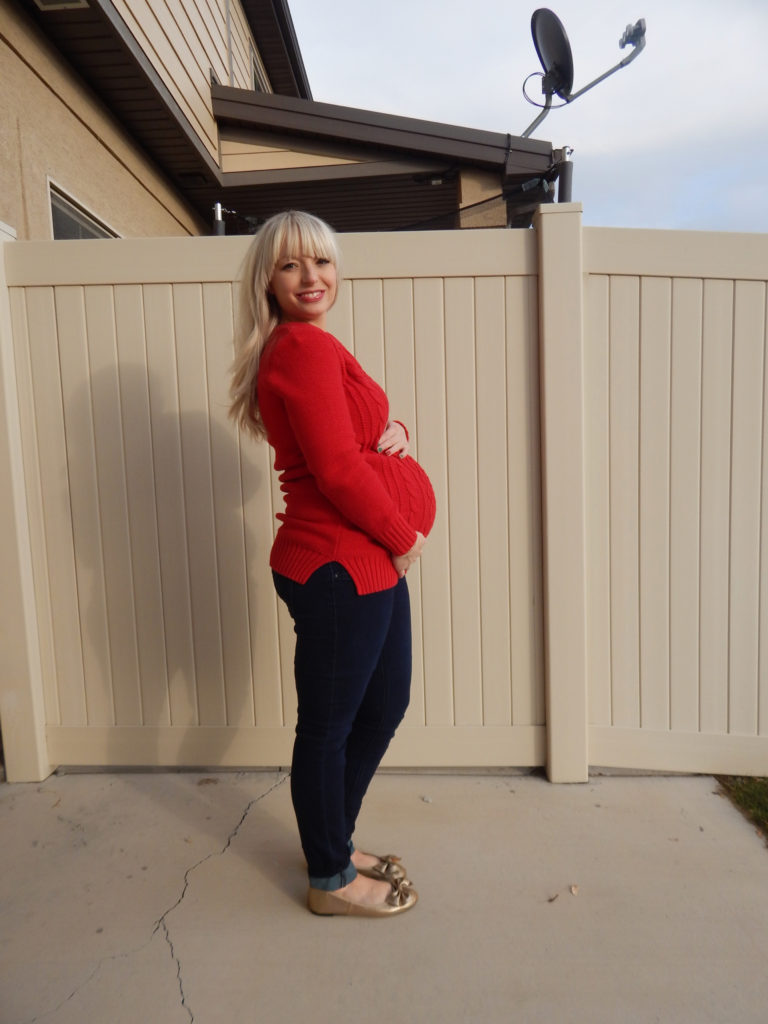 #9 Lights & Santa & Shopping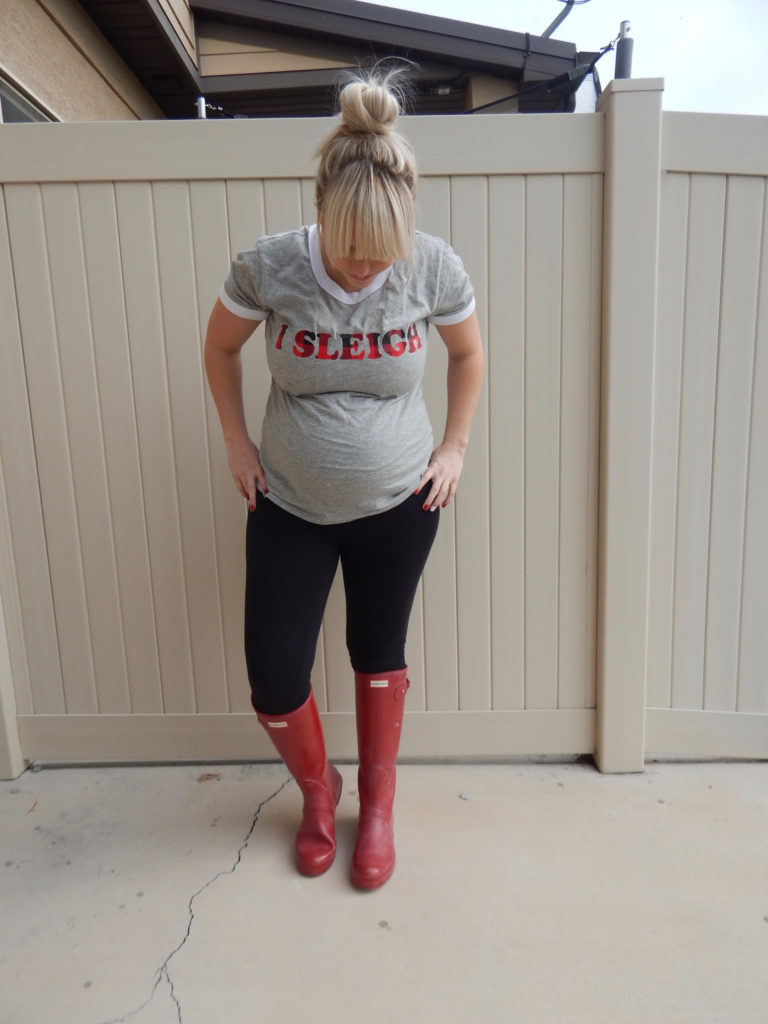 "I Sleigh" more like "I'm as big as a Sleigh" amiright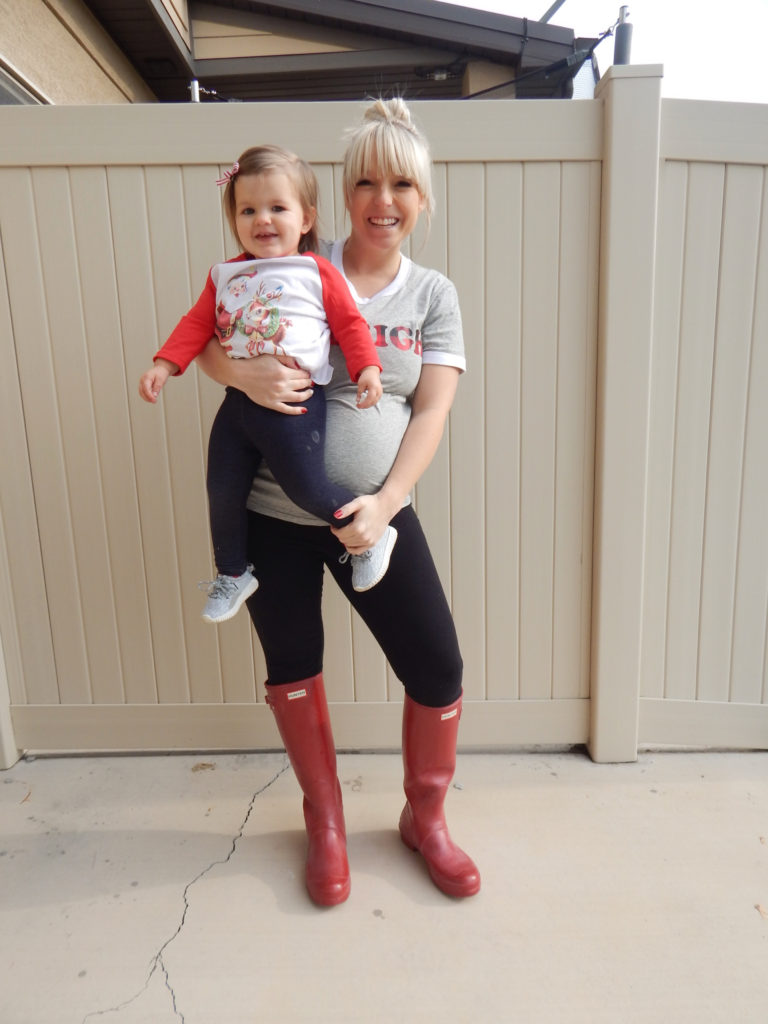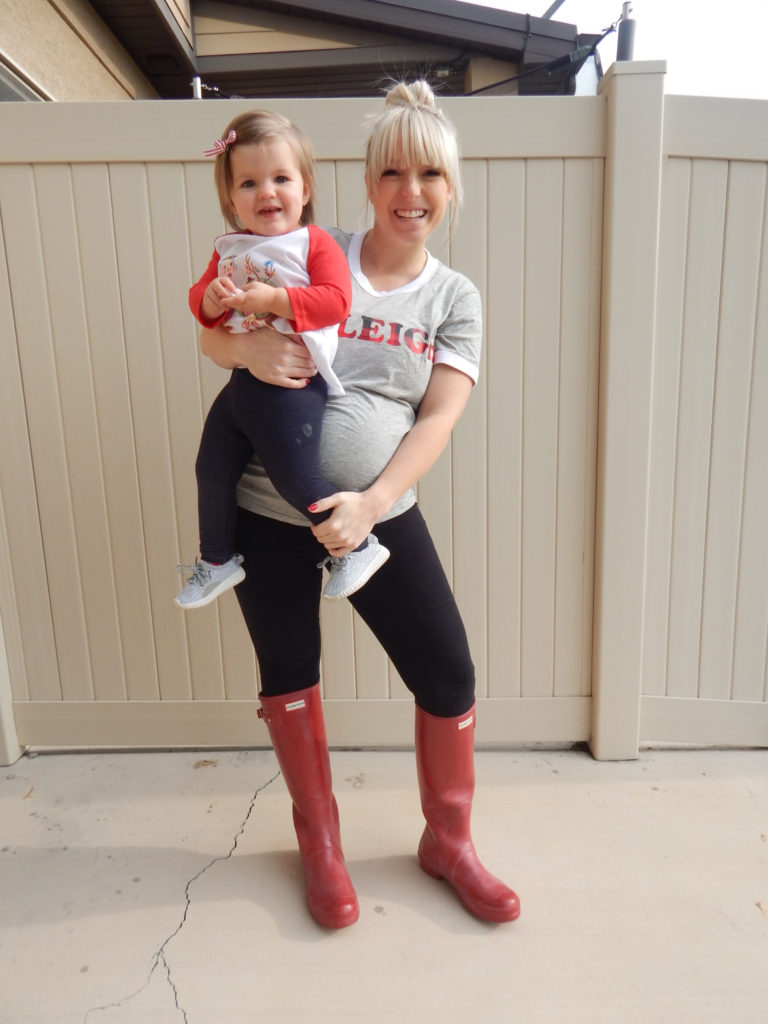 While I loved this outfit for Reese, it was definitely not my best outfit. But hey, some days you just gotta be comfy. And by some days I mean the entire third trimester.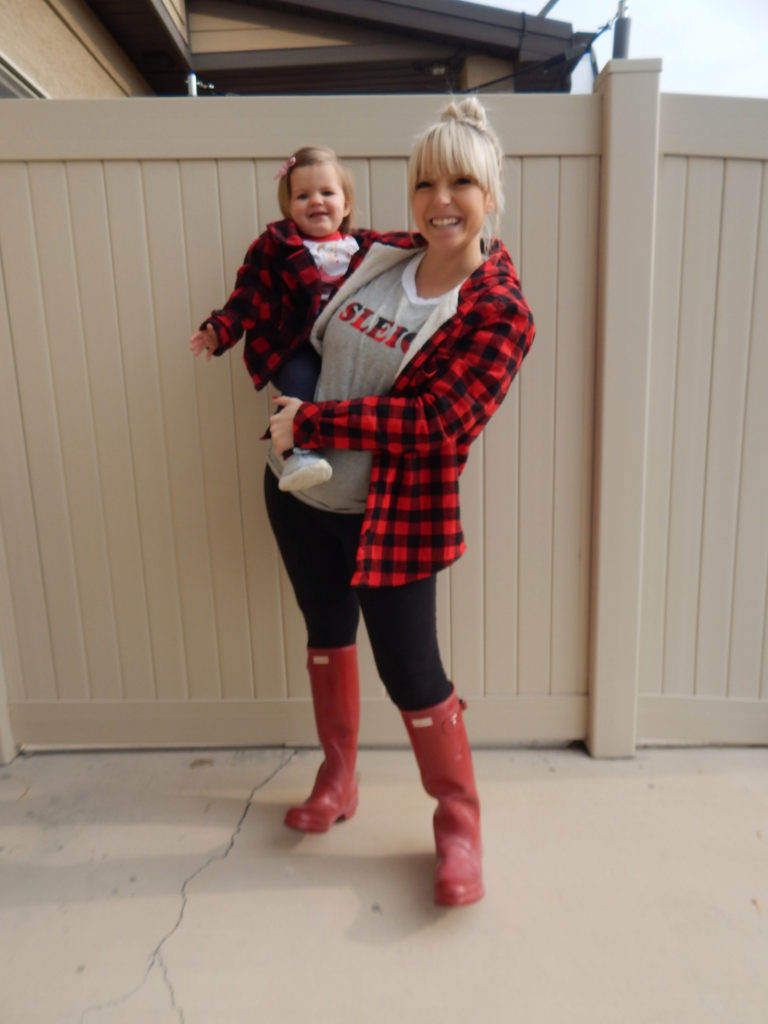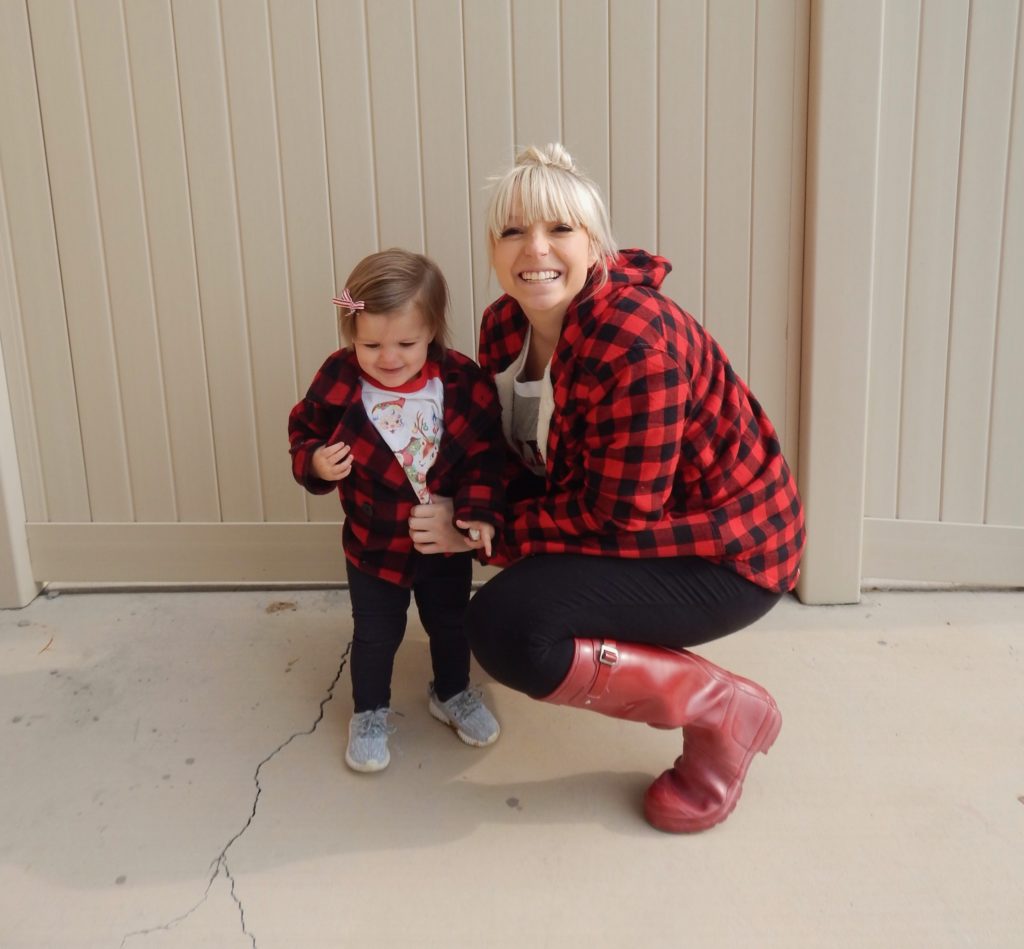 #10 Christmas Jammies!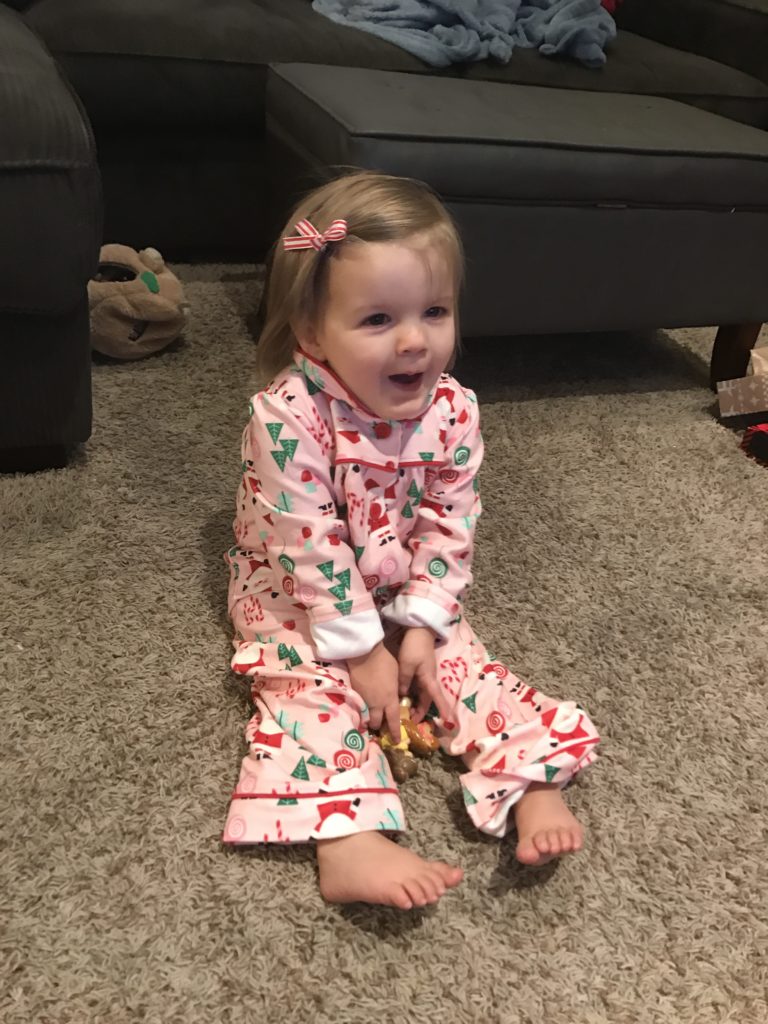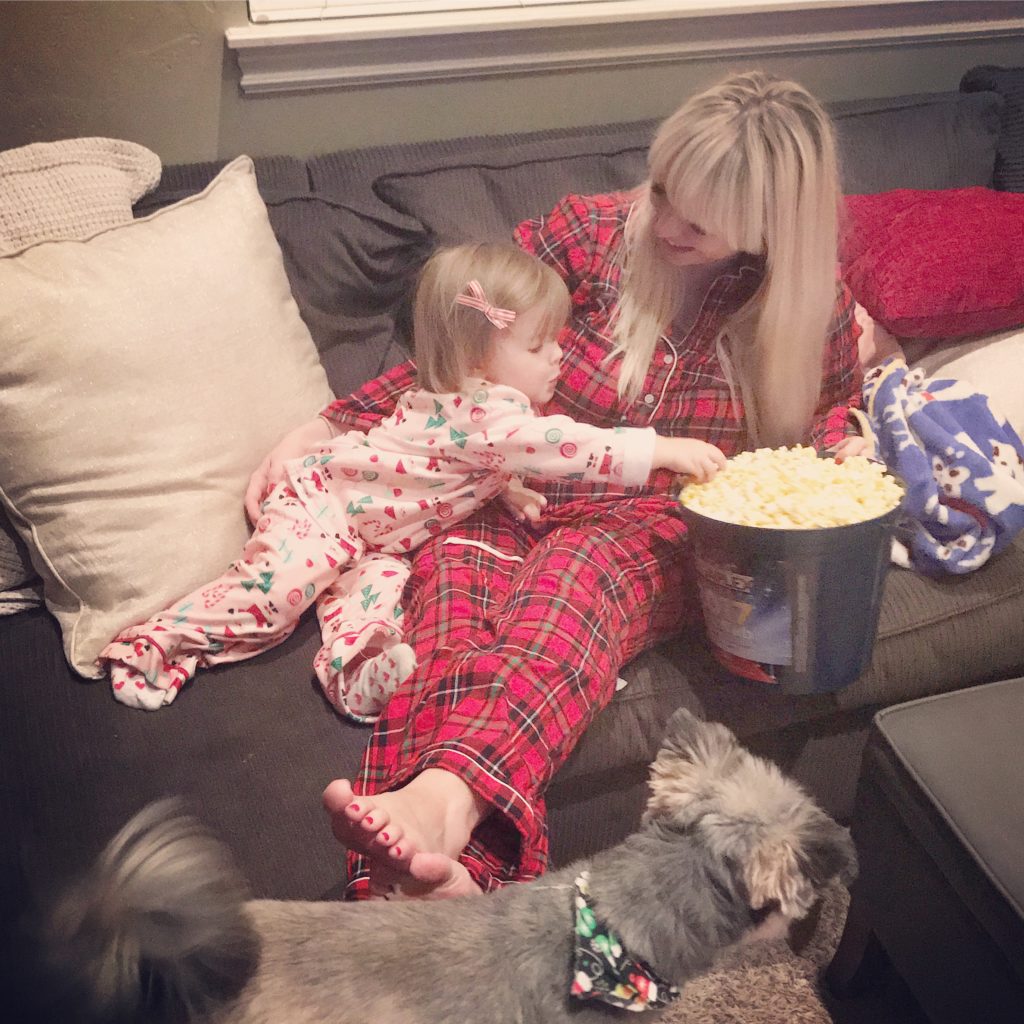 For our annual Christmas dinner with our best friends we did Pajamas & Pancakes this year! It was the best. Also these maternity jammies from Old Navy are the best.
#11 Christmas Eve Dinner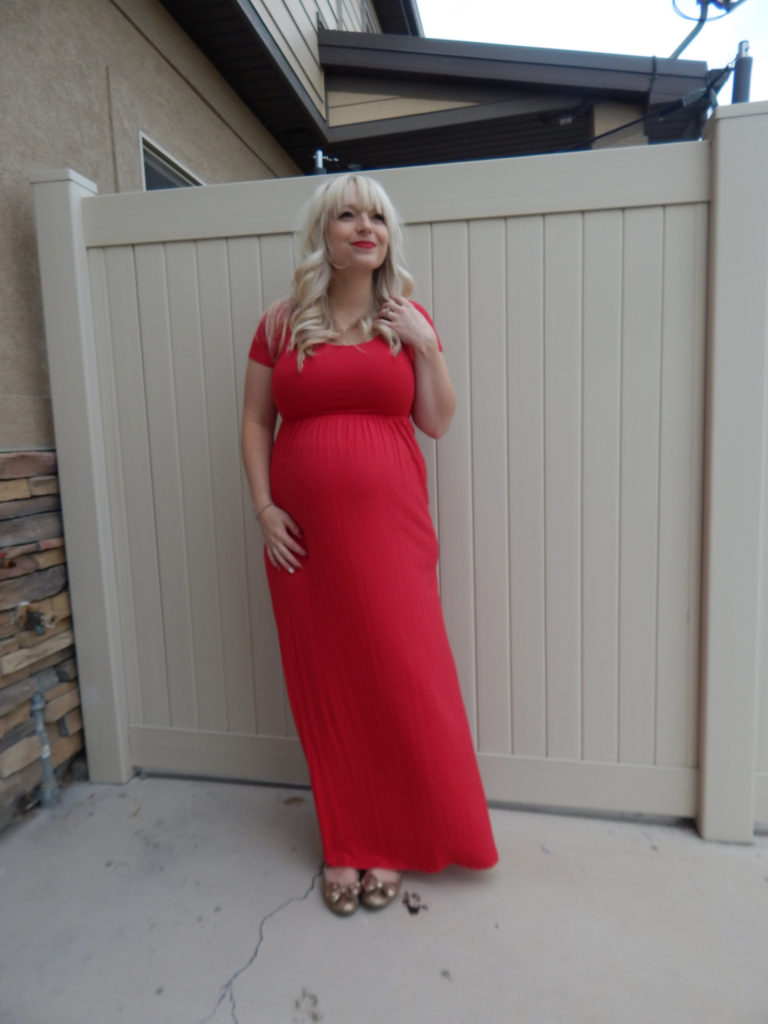 Pro Tip – maxi dress is stretchy for all the extra food and treats you need to eat!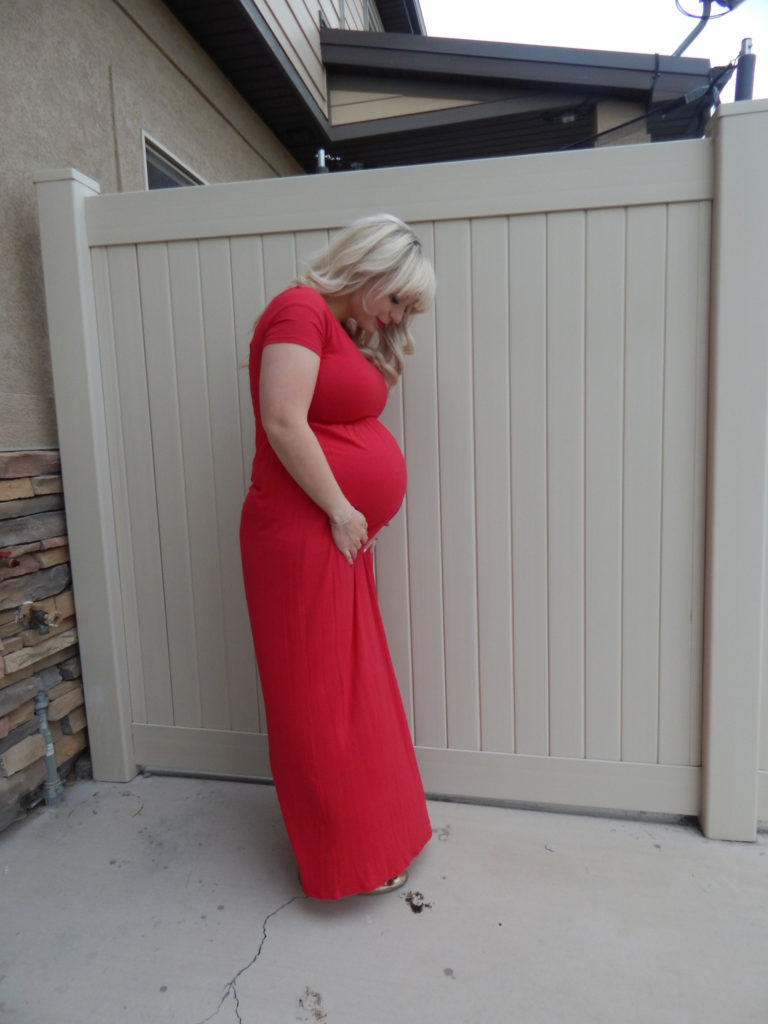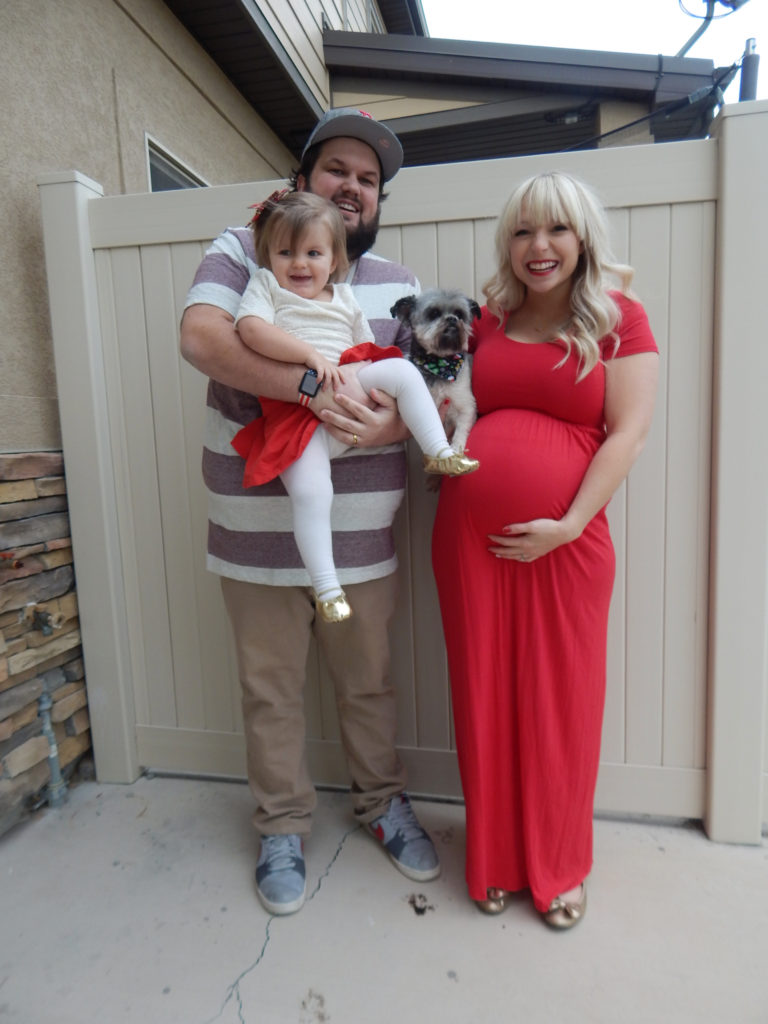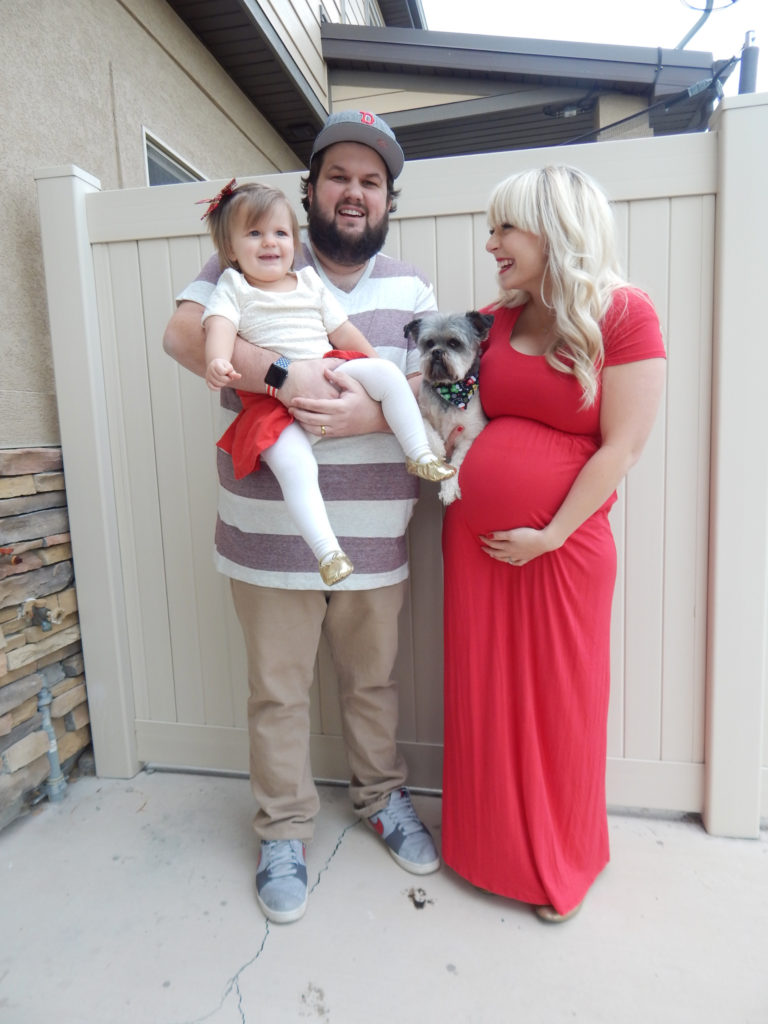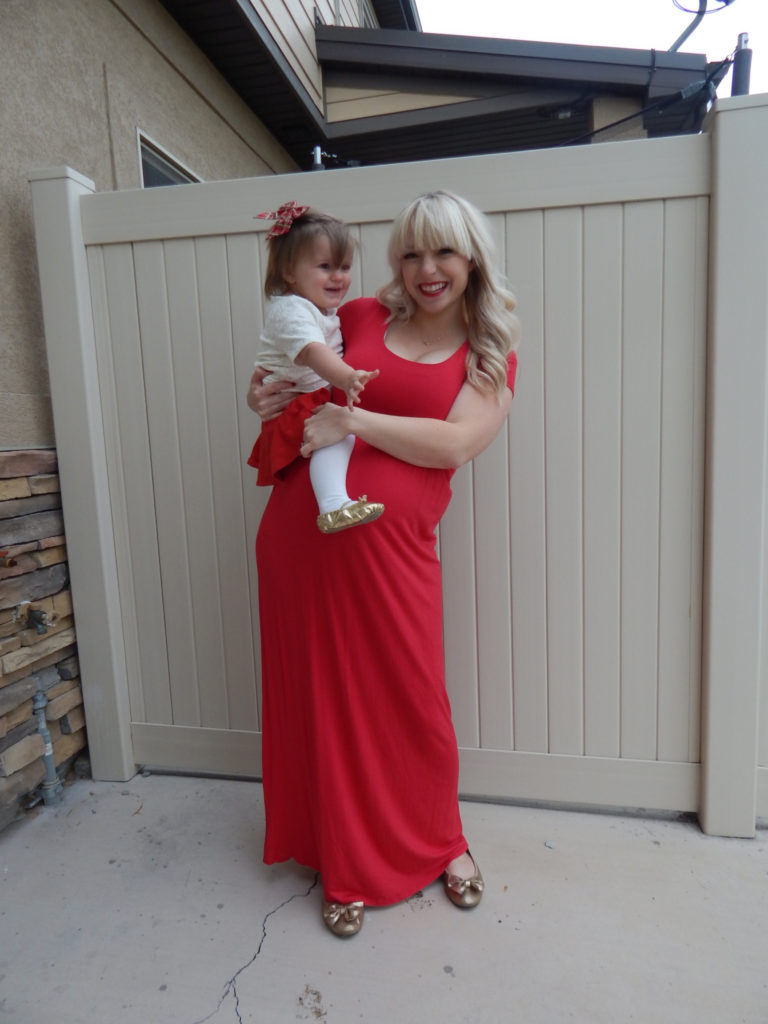 #12 Christmas Day Church Service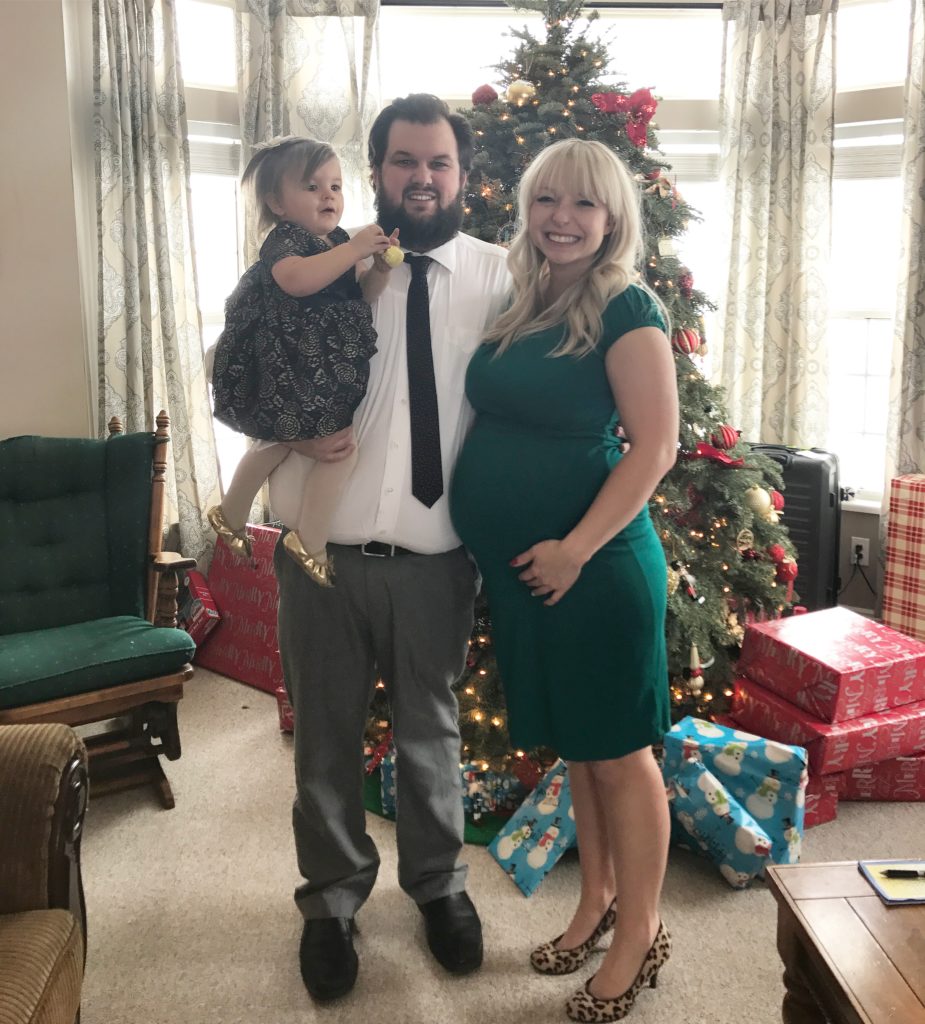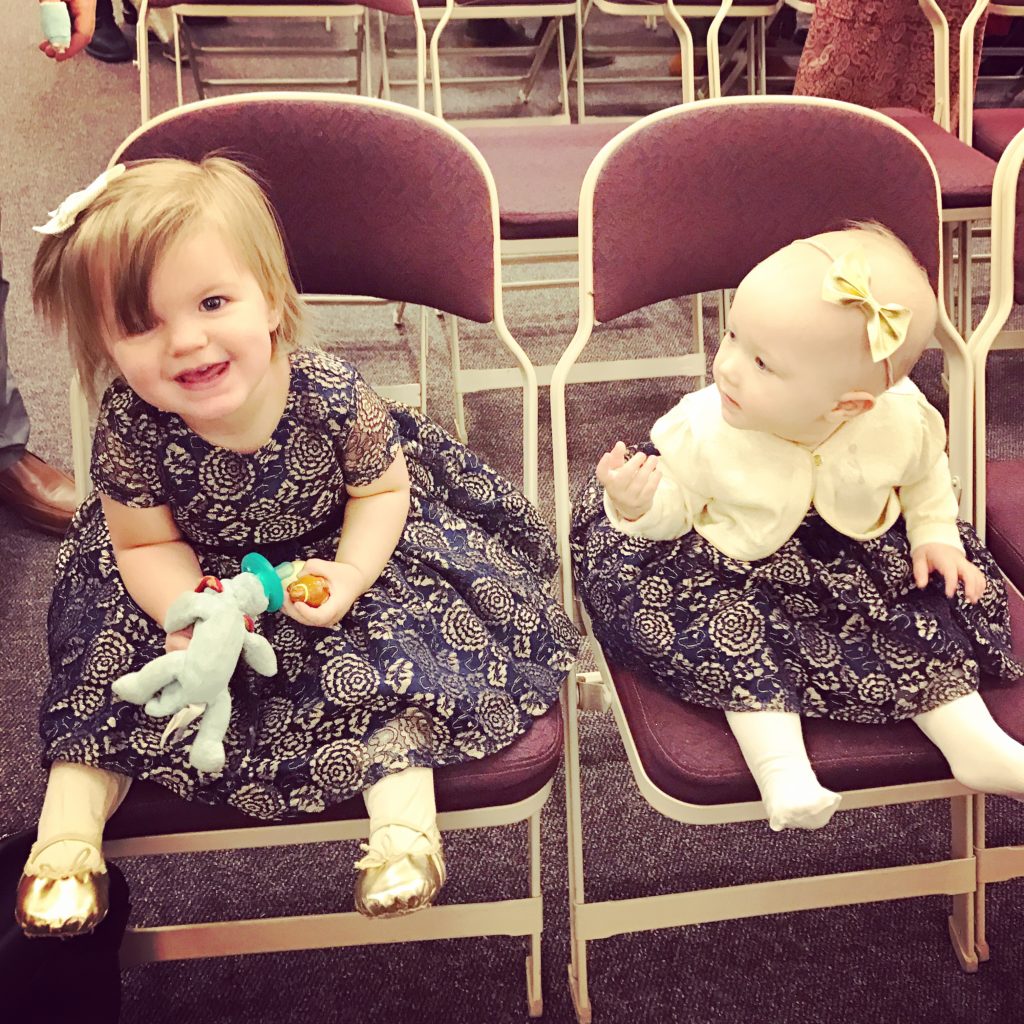 Reese matching with her cousin Ruby in these navy + gold dresses was THE. CUTEST.
---
I am still so emotional about this Christmas. It was incredible and meant so much to me on deeper levels than I ever thought possible. Like I ~get it now when they say "true meaning of Christmas" and "reason for the season" and all those cliches. This was that Christmas for me. I shared a little bit of it on Instagram, but basically without going too personal… my Christmas was so fun and amazing and full of love, and standing in stark contrast with how unexpectedly tough of a year it was for us. I just felt so overwhelmed with gratitude and love and appreciation and understanding and the Spirit. Did a lot of crying. Lot of crying. But like good, cathartic, happy, relieved, grateful crying if you can imagine.
This Christmas was special, even if these dumb outfit photos were not. I hope you also had an incredible and happy holiday season. Love you all.